Universidade Federal do Rio de Janeiro Celebrates its' 100th Anniversary
On the 7th of September 2020 partner of Peter the Great St. Petersburg Polytechnic University - Universidade Federal do Rio de Janeiro (UFRJ) - celebrates its' 100th anniversary. From all the students, faculty and administration of Polytechnic University we express our warmest congratulations on the 100th anniversary of the Federal University of Rio de Janeiro.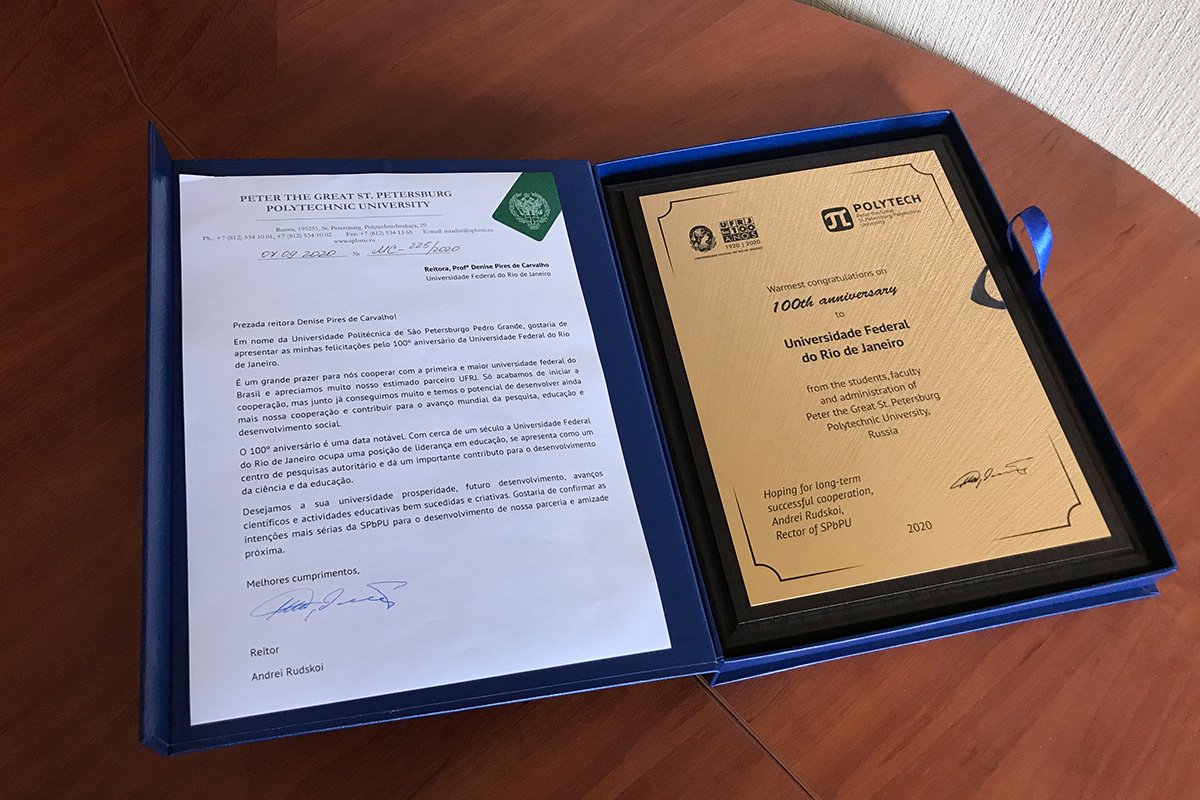 100th anniversary is a remarkable date. Over a century the Federal University of Rio de Janeiro is occupying a leading position in the education market, represents as an authoritative research center and makes significant contribution to the development of science and education.
"We are extremely pleased to cooperate with the first and largest federal university in Brazil and we highly appreciate our esteemed partner UFRJ. We just started cooperation but already achieved a lot together and we have the potential of expanding our cooperation further and contributing to the advancement of the world-wide research, education and social development" – said Academician of the Russian Academy of Sciences, SPbPU Rector Andrei RUDSKOI.
Print version