Polytechnic College held a meeting with colleagues from China
An important area of the international activities of Peter the Great St. Petersburg Polytechnic University is to maintain, strengthen and expand contacts with foreign academic partners. The main subjects of this cooperation are teaching and guiding work, joint research, conferences and seminars, exchange of students, postgraduates and teachers. The meeting with the representatives of the Vocational College of Ningxia (China), held on January 19, 2016 in the Polytechnic College (PC id a structural unit SPbPU), became a major contribution to further development of cooperation with educational institutions of the People's Republic of China.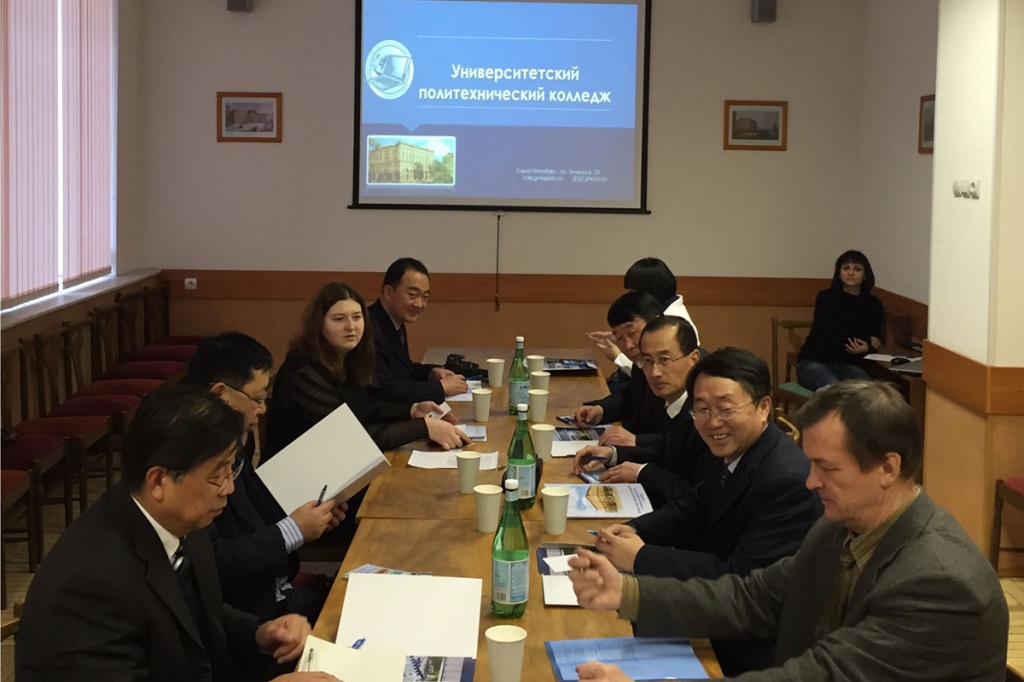 The purpose of the meeting was the introduction of educational institutions of both countries as well as finding possible areas of cooperation. The program of the meeting included a tour around the college, during which the Chinese delegation visited the sports center, the library, computer and language laboratories, the classroom of the Russian language and literature, educational divisions of the college, the laboratories "Radiowiring practice" and "Electric Power". The senior methodologist of the Polytechnic College Lopatina I.D. told about the laboratory facilities and the organization of the educational process.
After the tour, the members of the Chinese delegation met the Executive Board of the Polytechnic College. The foreign colleagues were greeted by the director of the college Lopatin M.V. He told about the history of the college and commented on the video presentation about the educational institution. According to Mikhail Valentinovich, the college provides the students with an opportunity to continue their studies and get a degree in the Polytechnic University as part of the program of continuous training of specialists. For students this is a real motivation to improve the quality of their studies. For a long period of time the teachers have monitored the process of formation and development of young professionals – during the learning process it becomes possible to single out the most capable students who are ready for further training. Emphasizing the practice-oriented approach, the Director of the College spoke about specialties, the conditions of admission to full-time and distance learning, cooperation with relevant industrial enterprises, as well as the cooperation with foreign educational institutions.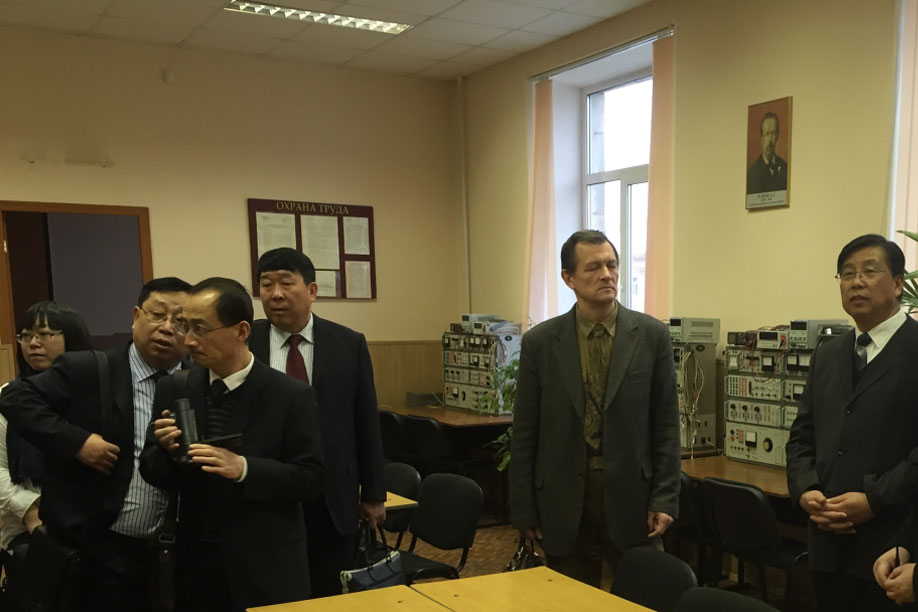 The Associate Dean of the Vocational College of Ningxia (China) Mr. Li Jianjun said that in general the education cooperation between Russia and China is developing very actively. Describing the peculiarities of studying in their college, Mr. Li Jianjun praised the infrastructure of the Polytechnic College and expressed his "readiness for the cooperation in all possible areas".
At the end of the working meeting Chinese guests expressed their gratitude to the North-West Regional Center of cooperation with the countries of the Asia-Pacific region of St. Petersburg Administration for their help in organizing the visit.
SPbPU Media Center
Print version