Polytechnic University Takes Overall Victory in V Summer Universiade in Saint-Petersburg
Athletes from Peter the Great St.Petersburg Polytechnic University became the overall winners of the V Summer Universiade in Saint-Petersburg. The award ceremony organized as part of the meeting the Committee of Physical Cuutre and Sports of the Governments of Saint-Petersburg was attended by Vice-Rector, Press-Secretary Dmitry I. Kuznetsov and Director of the Institute of Physical Education, Sport and Tourism (IPEST) Valery P. Sushchenko on behalf of the Polytechnic University.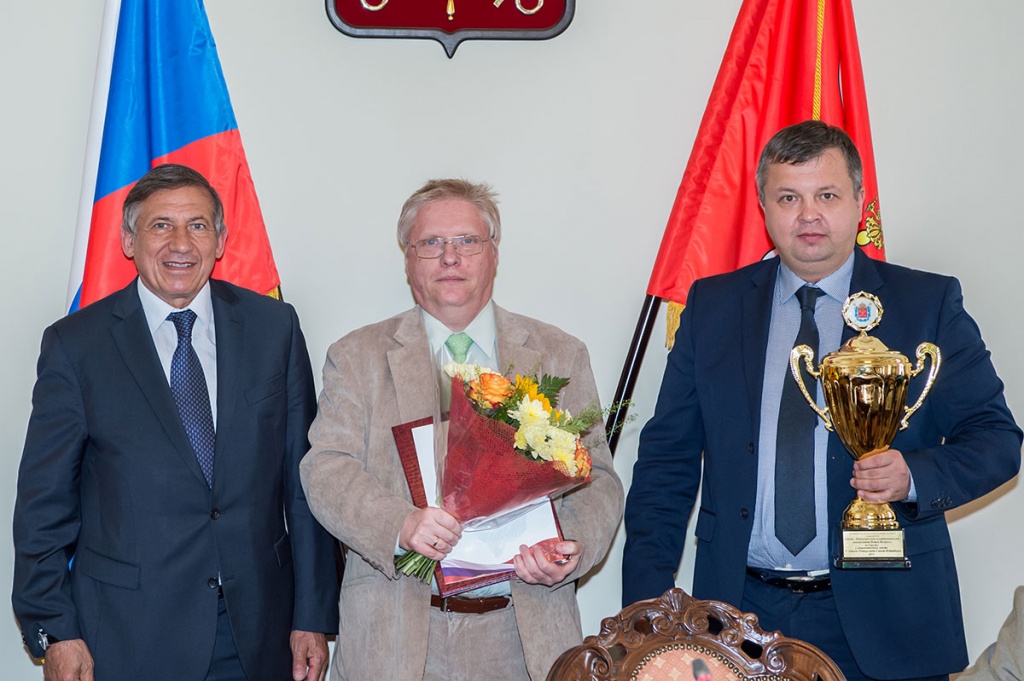 Championship cups and certificates were given out by Yury. V. AVDEEV, Member of St. Petersburg Government and Chairman of the Committee for Physical Culture and Sports.
The V Summer Universiade in Saint-Petersburg gave the following results: Peter the Great St. Petersburg Polytechnic University won first place, Lesgaft National State University of Physical Education, Sport and Health was second, the Saint-Petersburg State Forest Technical University named after S.M. Kirov took third.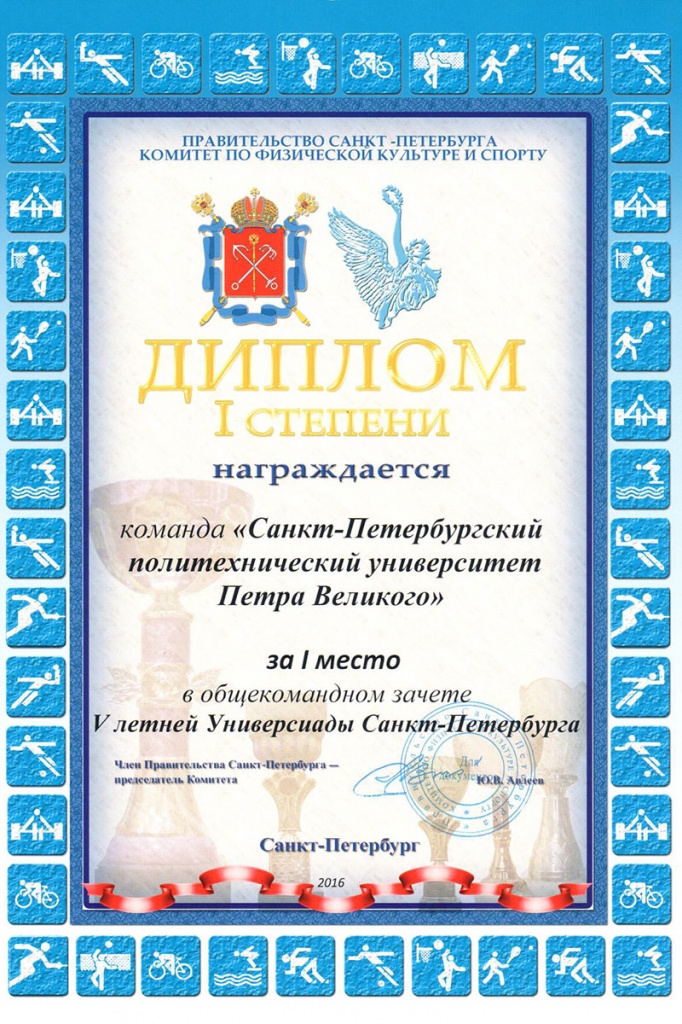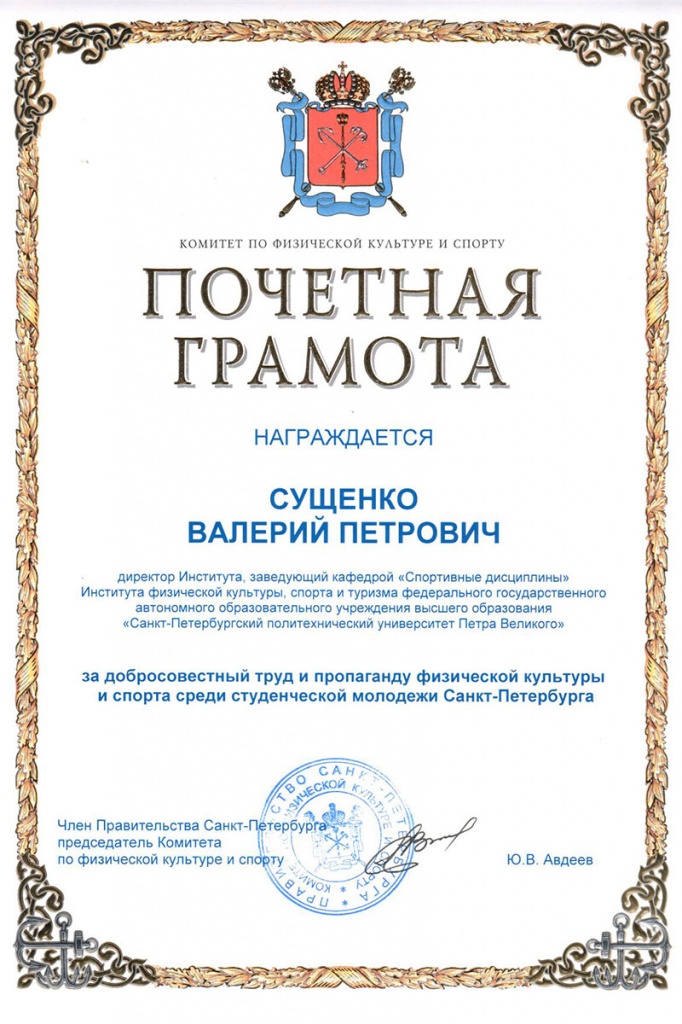 Overall, 46 St. Petersburg institutions of higher education took part in the Universiade. Student competed in 12 sports – ten cups were won by athletes from SPbPU. «We became champions in chess, floorball (or floor hockey - author's note), water polo, table tennis,» IPEST Director V.P.SUSHCHENKO says. «Our students also took first place in some categories of sambo and boxing.»
The winning teams from SPbPU have gained access to the next stage of the competition and are already upholding the honor of our city at the All-Russian Universiade in Belgorod. And in July, the SPbPU water polo team will represent our University at the European University Games in Croatia.
Media Center, SPbPU
Print version