The National Student Football League Held Matches of 2015-2016 Season at the Polytechnic University
8 October 2015
Sport
1266
On 9th September the second season of the Multiregional Football Competition "National Student Football League" (NSFL) of 2015-2016 started in the town of Krymsk, Krasnodarsky region. 16 select teams played three matches each at the main stadium of "Gigant" ("Giant") Sports Center. Further championship schedule presupposed mini-tournaments with 4 teams in each of the cities. The third NSFL tournament took place in our city from 5th to 7th October.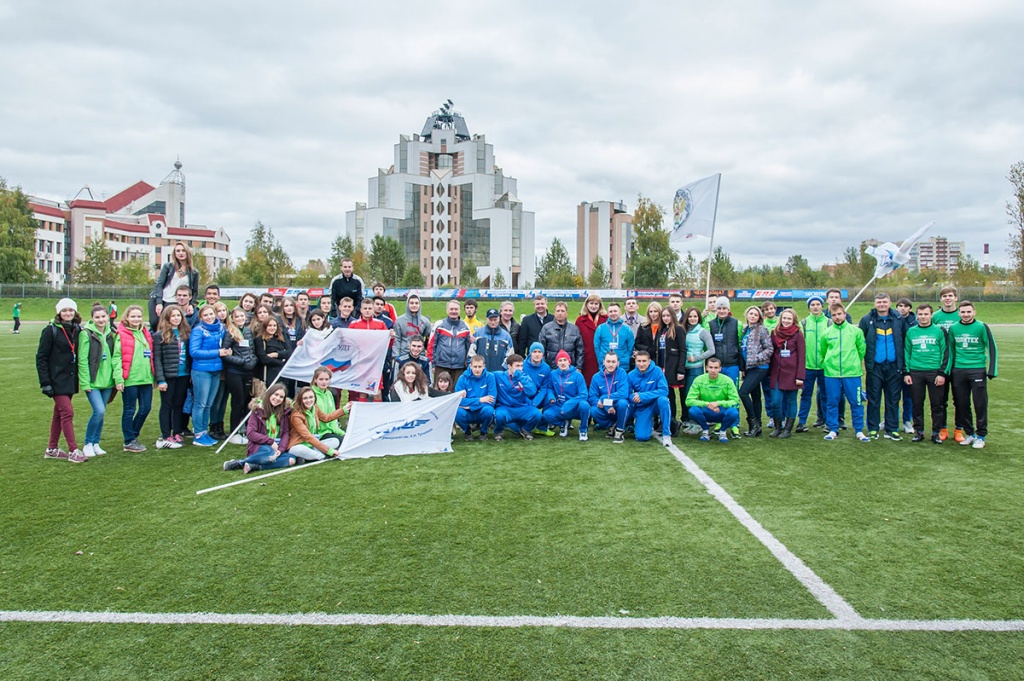 The teams of four universities played at the football stadium of "Polytechnic" Sports Center. Our guests had arrived from Kazan National Research Technical University named after A.N.Tupolev - KAI (KNRTU-KAI), Moscow State University of Design and Technology (MSUDT), The North-Caucasus Federal University (NCFU).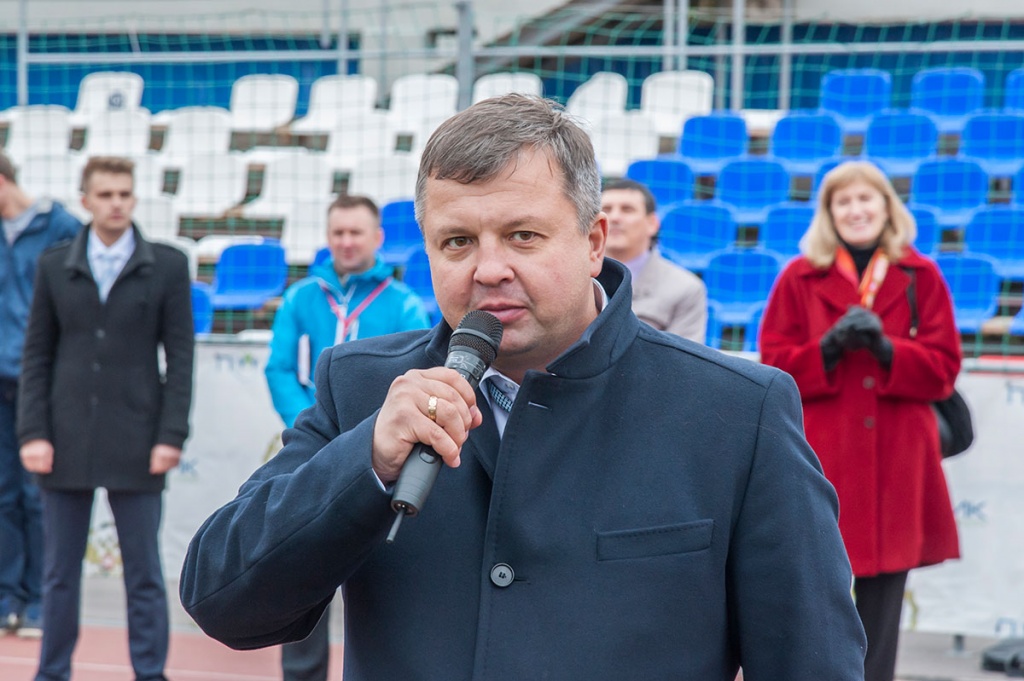 V.P. Sushchenko, Director of the Institute of Physical Education, Sports and Tourism, made a speech at the opening ceremony. Among the honorary guests there were A.N. Stukalov, President of NSFL, M.A. Abramchuk, a representative of the Committee for Youth Policy and Non-Profit Organizations Relations, A.M. Kostyukov, Vice-Rector of MSUDT, S.Sh. Namazova, Director of the Office of Physical Education and Sport, A.G. Bushaev, a representative of the Education Committee. The cheerleading team of the Polytechnic University and PolyDance dancing studio helped to create an exciting atmosphere at the stadium.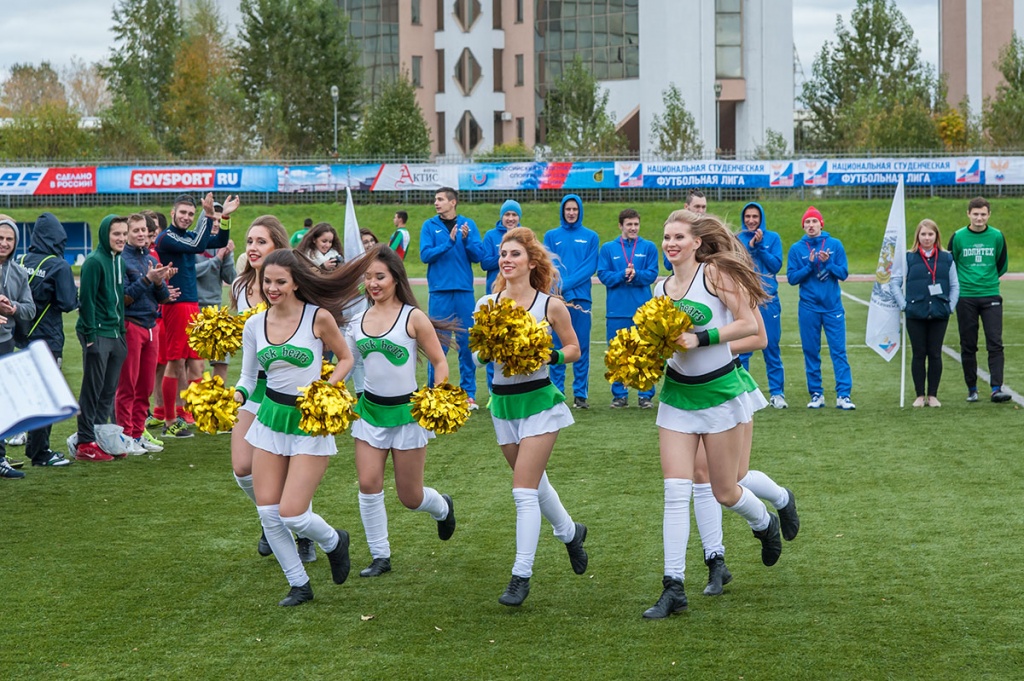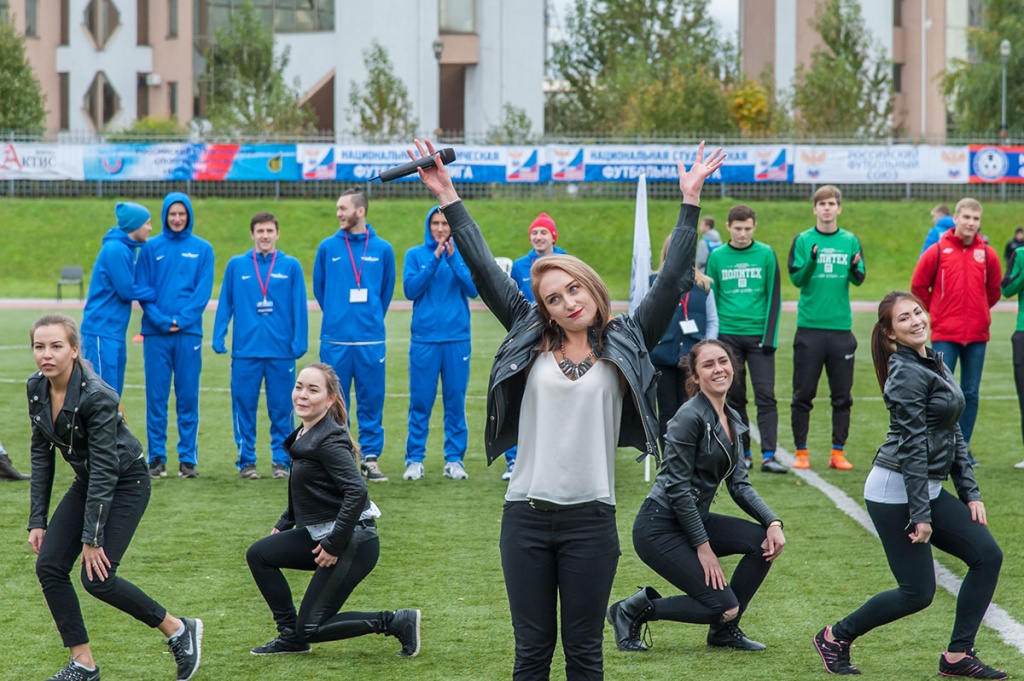 On the first day of the competition the team of NCFU (Stavropol) defeated the team of MSUDT (Moscow), scoring five goals and letting in none, the scoreboard showing 5:0 at the end of the match. The match of the Polytechnic university team and their rivals from Kazan ended in a draw – 0:0.
On the second day of Saint Petersburg tournament Kazan won: MSUDT (Moscow) - KNRTU-KAI (Kazan) 0:6. The second match of the Polytechnic University team with rivals from Stavropol also ended in a draw: SPbPU – NCFU 1:1.
On the last day of the Saint-Petersburg tournament the teams of KNRTU-KAI and NCFU showed excellent attacking football. The footballers from Kazan trailing 0:1 managed to turn the game around and won the match 3:1. The team of the Polytechnic University defeated the Moscow team 5:2 that had not been able to score during the three days of the competition.
As a result of the tournament, KNRTU-KAI (Kazan) scored 7 points and took the 4th place in the standings; SPbPU (St. Petersburg) – 5 points and the 7th place; NCFU (Stavropol) – 4 points and the 5th place; MSUDT (Moscow) – 0 points and the 16th place.
The next matches of NSFL are to take place from 8th to 11th October in Smolensk, the teams of Kuban State University, Southern Federal University, Plekhanov Russian University of Economics and Smolensk State Academy of Physical Education, Sports and Tourism taking part.
Media Center, SPbPU
Print version