Polytechnic University hockey players are the champions of St. Petersburg!
15 November 2022
Sport
85
November 13 saw the final final match of the championship of St. Petersburg among universities in season 2022-2023, where the hockey team Black Bears — Polytechnic defeated the Lesgaft University team of the Lesgaft National State University of Physical Education, Sport and Health and became the champion.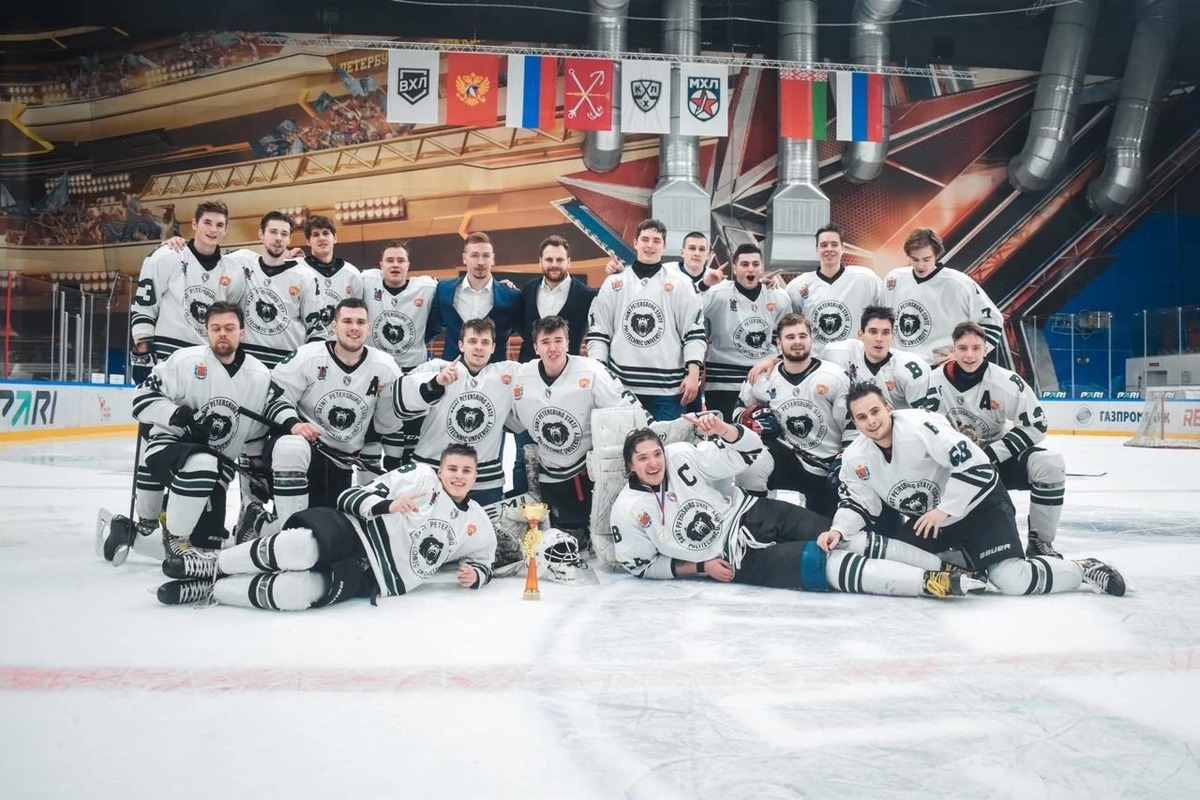 The team came to the first place without a single defeat at the championship.
After the victory, Nikita Plotnikov, captain of the Black Bears-Polytech team, did not hide his emotions: Overall, the series with Lesgaft was very good. We expected that there will be a battle, all the guys came out prepared and in the mood, because we wanted to take revenge for that season's defeat. Both teams showed quality, fast-paced hockey, but the stronger team won. Somewhere the opponents didn't convert their chances, somewhere they gave us a chance to convert theirs. I would like to thank the Lesgaft hockey players for a great series, and also to thank our fans — we will try to please you with victories in the future.
At the end of November, we will start the championship of St. Petersburg among students, our team will play in the first group. In addition, the Black Bears Polytech is the only team from St. Petersburg that competes in the Russian Student Hockey League.
Material prepared by SC «Polytechnic»
Print version