More than 300 guests attended the Jubilee Friendship Festival at Polytechnic University
More than 300 guests attended the Jubilee Friendship Festival at Polytechnic University
The 5th Anniversary Friendship Festival was held at the Technopolis-Polytechnic Research Building on November 17 — International Student Solidarity Day. As always, Polytechnic University welcomed foreign students, along with representatives of Russian regions, with a warm welcome to learn about the cultures of different countries through bright concert numbers, master classes and tasty national treats. They were prepared by students from Afghanistan, Egypt, Nigeria, Uganda, Zambia, Botswana, Vietnam, India, Syria, China, Turkmenistan, Indonesia, Latin America and Russia, including the southernmost region of Russia, Dagestan.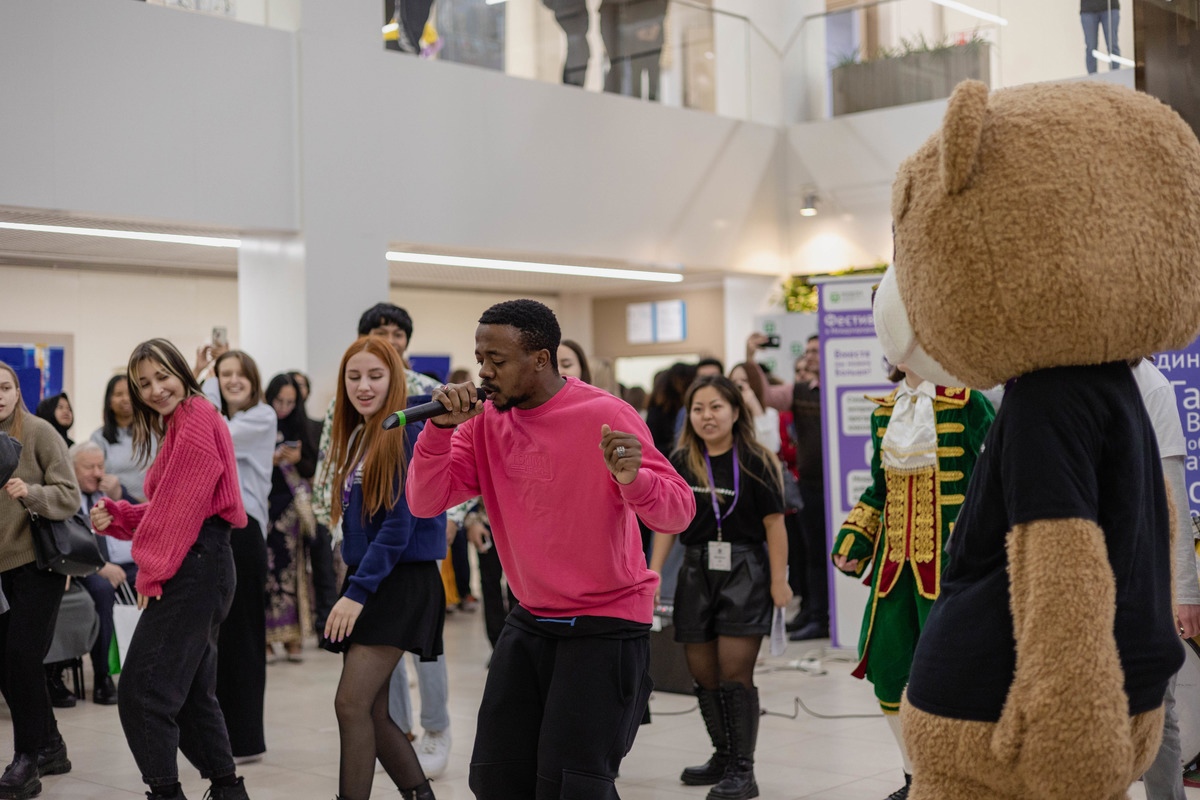 The event, organized by the Harmony Volunteer Projects Center at SPbPU's Institute of Humanities, was supported by the Council for the Development of Volunteering at the Committee for Youth Policy and Cooperation with Public Organizations, the SPbPU Youth Policy Council, the Directorate of Institute of Humanities, and the Graduate School of International Educational Programs. The partners of the festival were the DonorGo Foundation, Russian Red Cross, Russian Union of Lifeguards and the social network VKontakte. And «daily bread» for the volunteers was taken care of by the DoDo
The festival was truly large-scale — more than 300 guests, more than 200 organizers and volunteers, thanks to whom the event was a true celebration of good and friendship. Polytechnics warmly welcomed guests, friends, foreign students from other universities (Herzen State Pedagogical University, ITMO, SPbSU, SPbGIK, SPbGUTD) and colleges of St. Petersburg (Malookhtinsky College, Nekrasovsky Pedagogical College No. 1, Institute of Secondary Professional Education of ISSPO, etc.).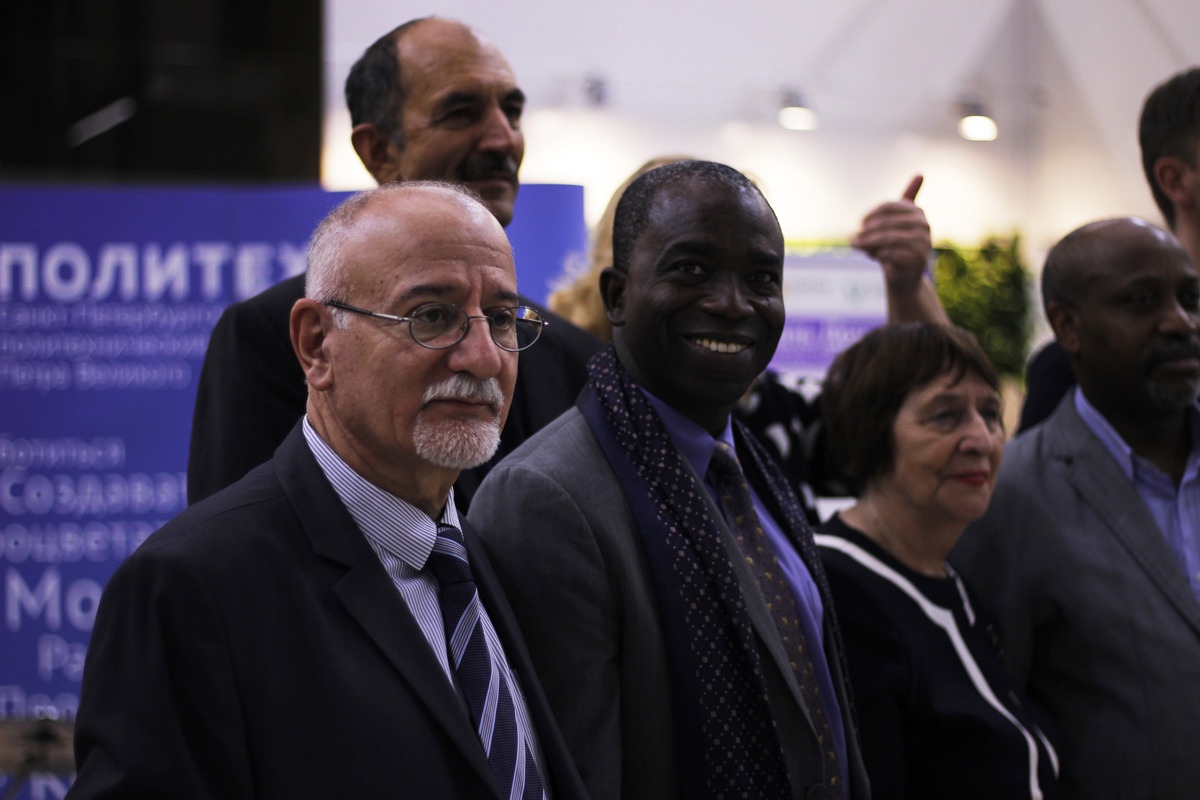 Natalia Chicherina, Director of the Institute of Humanities, made a welcoming speech. Congratulating the guests on this wonderful holiday, Natalia Chicherina noted how important for any modern educational institution is the spirit of international student friendship.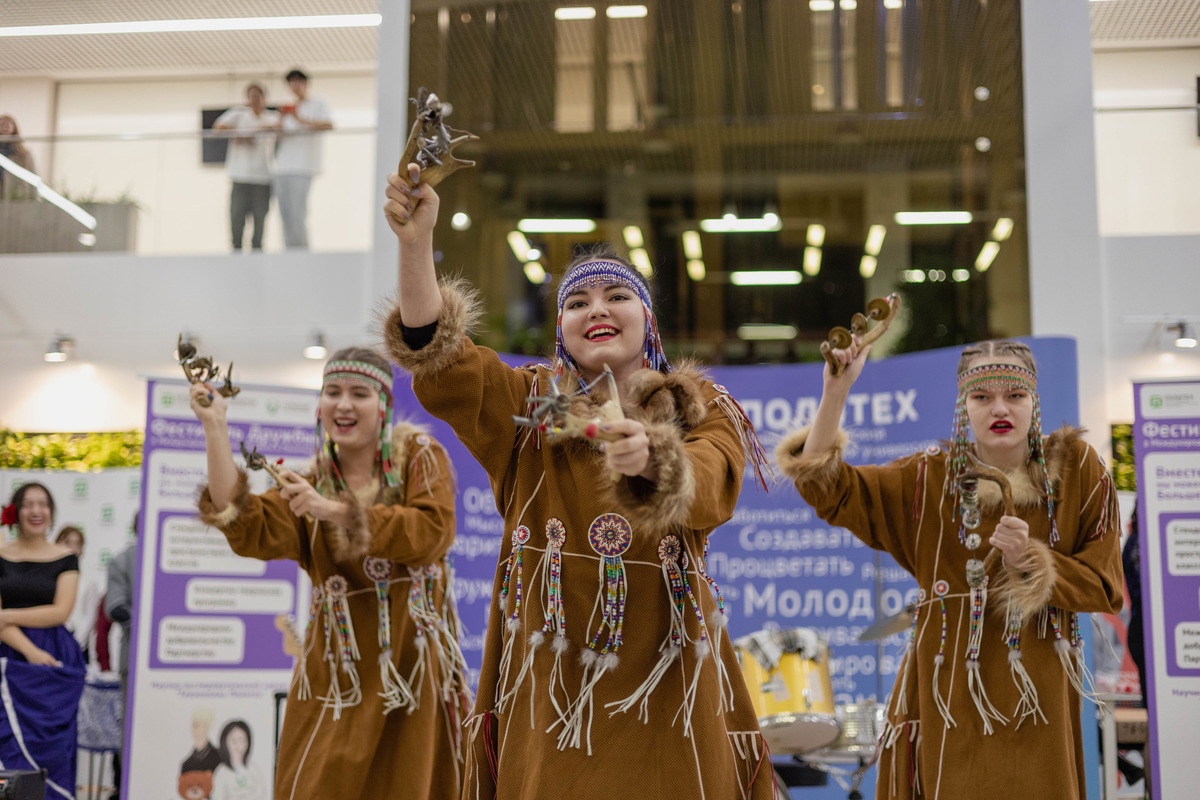 In between creative performances, guests and participants of the festival attended a poster session. The activities prepared by the representatives of the countries amazed everyone without exception. Various flash mobs, master classes in painting or folk dancing — at the booth session the guests could literally touch the culture of the peoples of the world through the national costumes and household items of different countries, which were prepared by representatives from Uganda, Zambia, Botswana, Egypt, Nigeria, Indonesia, Afghanistan, India, China, Dagestan Turkmenistan, Vietnam, Syria, Latin America.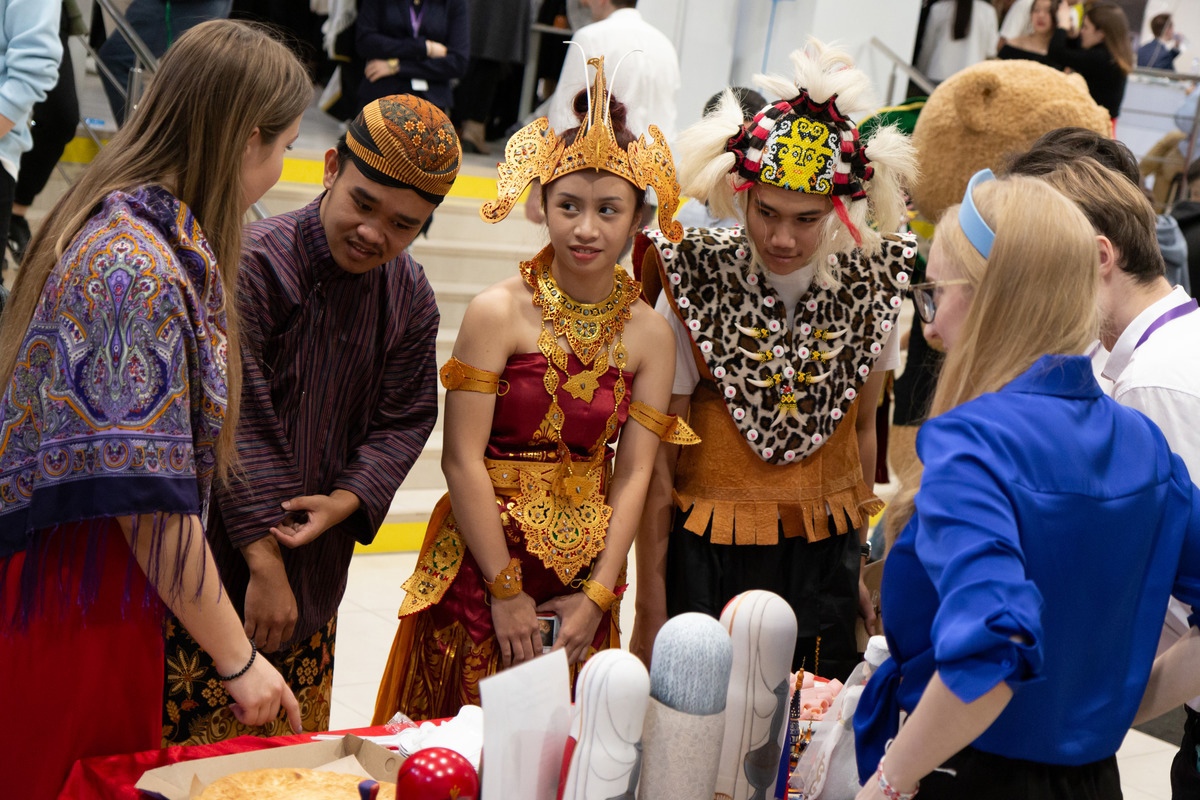 And of course, the organizers of the festival simply could not let the guests go without souvenirs and tasty treats. During the festival there was a tasting of national dishes. Each country prepared its own favorite delicacies.
«The festival was great. It was a great joy to see so many people from different parts of the world and beautiful cultures. I really hope that there will be more such events,» shared student of IBS&B Elmira Sabirova.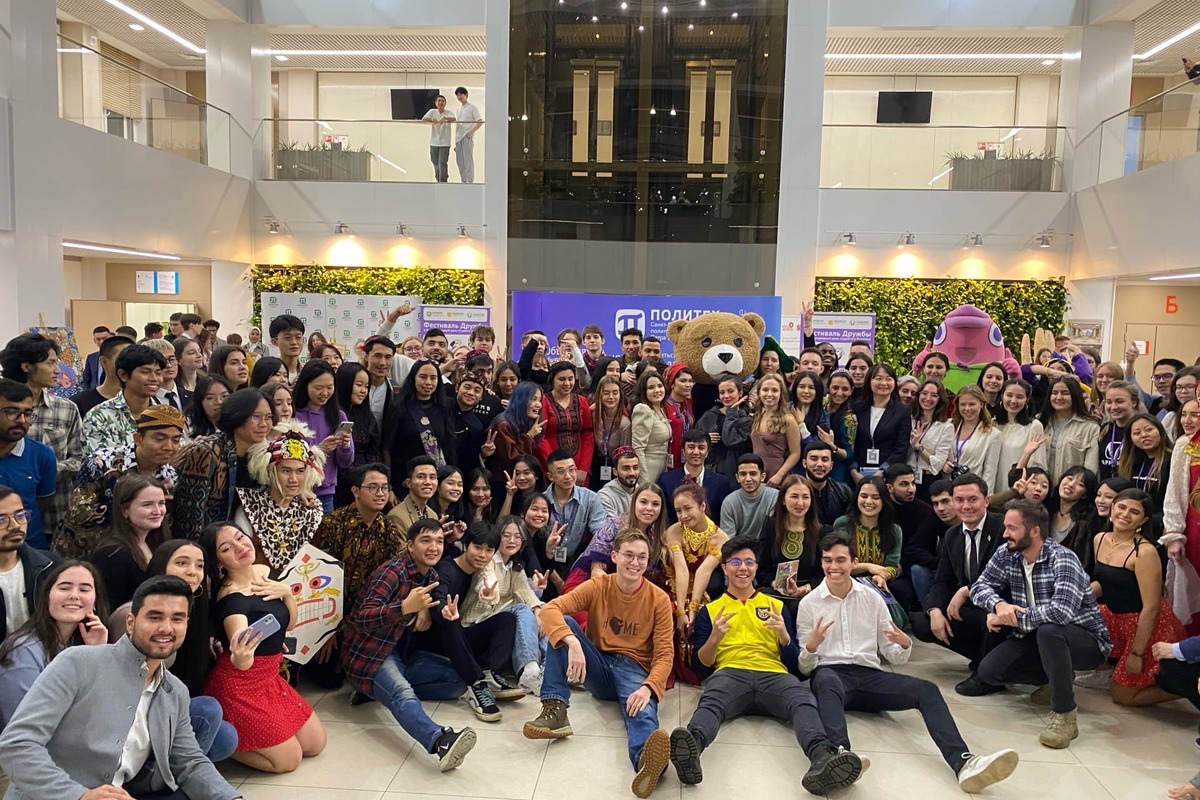 Produced by the Harmony Student Media Lab at VPC HI, SPbPU
Text: Ksenia Kostrova
Print version