Love Physics in the Polytechnic University
Student days is the best time in every person's life. This is a time of discoveries, ambitious plans, knowledge accumulation and new acquaintances. Some people find the love of their whole life right in the university. That was something which happened to Yevgeny Antonov and Aleksandra Sokolova, who graduated from Peter the Great St. Petersburg Polytechnic University in 2013.
The young people met at the Polytechnic University, when they were students of the Faculty of Mechanical Engineering (now the Institute of Metallurgy, Mechanical Engineering and Transport). Aleksandra could not pass Strength of Materials, and Yevgeny kindly taught her to solve the problems – that was the beginning of their love story.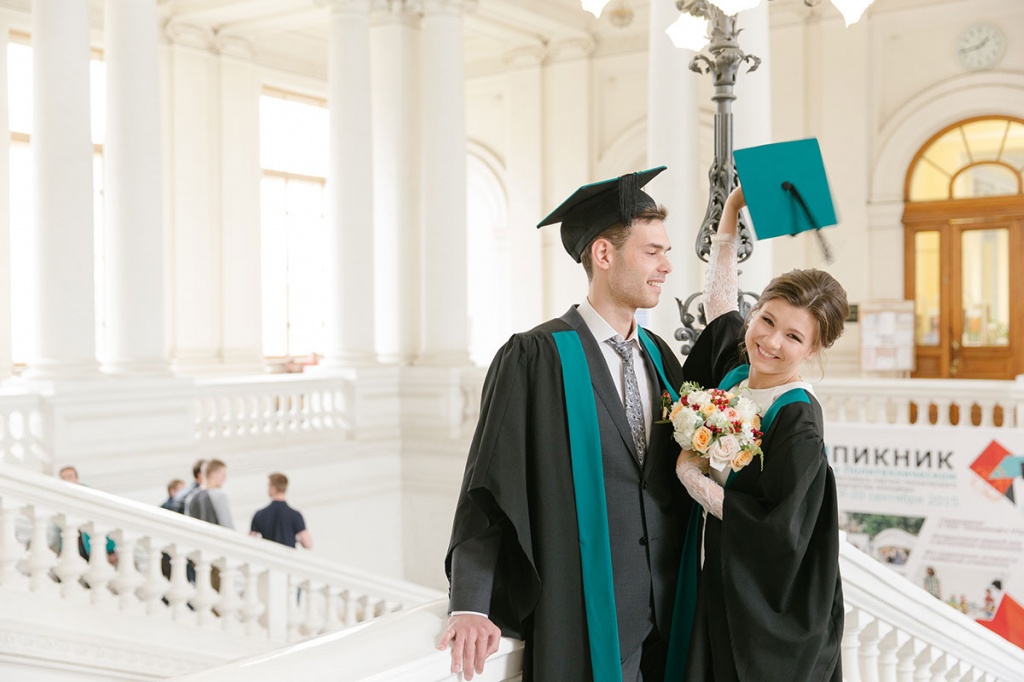 "I have the warmest and most vivid memories associated with the Polytechnic University. The University gave me not only knowledge, but also the most important acquaintance in my life, which later turned into a family." – said Aleksandra smiling.
That is why on the big day the couple returned to their Alma Mater, to the place where a new social unit emerged. Moreover, the best man and the maid of honor are also the graduates of the Polytechnic University. "We met here, studied together, took exams together – we went through thick and thin! I am grateful to the university for meeting my friends, and it's a great pleasure to come here again." – said the best man Alexey Shaklunov.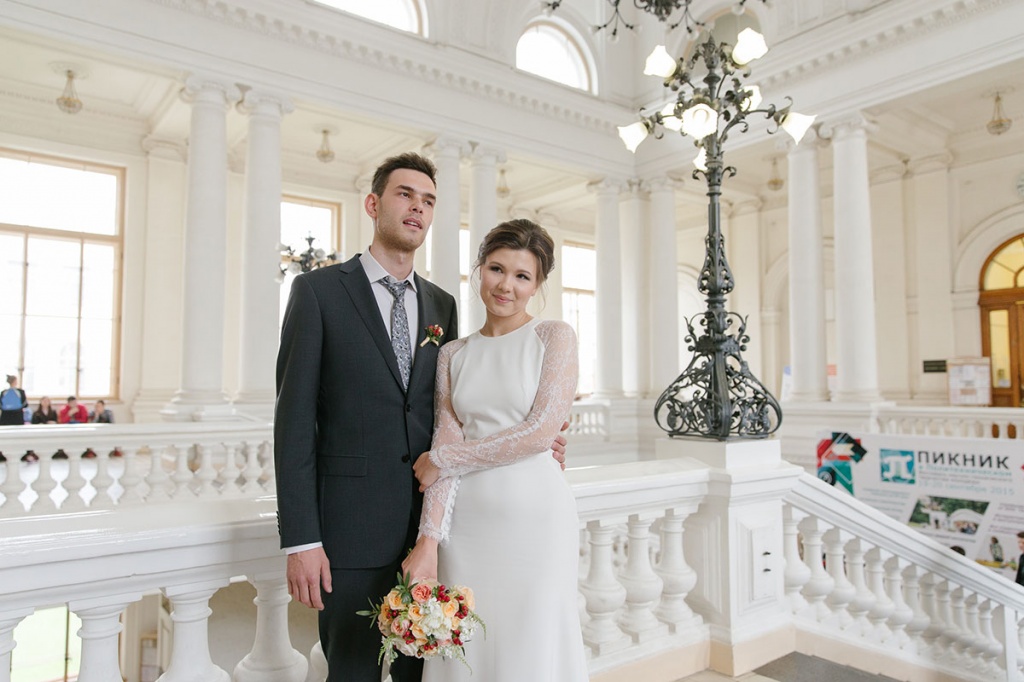 The newly married couple wished the University every success and prosperity, and the Graduate Center of the Polytechnic University presented them souvenirs with the university symbols.
Media Center, SPbPU
Print version