SPbPU Starts Cooperation with the Largest State University of Tunisia – the University of Carthage
SPbPU Starts Cooperation with the Largest State University of Tunisia – the University of Carthage
Peter the Great St. Petersburg Polytechnic University and the University of Carthage (L'Université de Carthage, Tunisia) made an agreement on establishing partner relations in scientific and academic cooperation. Heads of the universities consolidated their intentions with a contract, signed as a result of the visit of Tunisian counterparts to the Polytechnic University.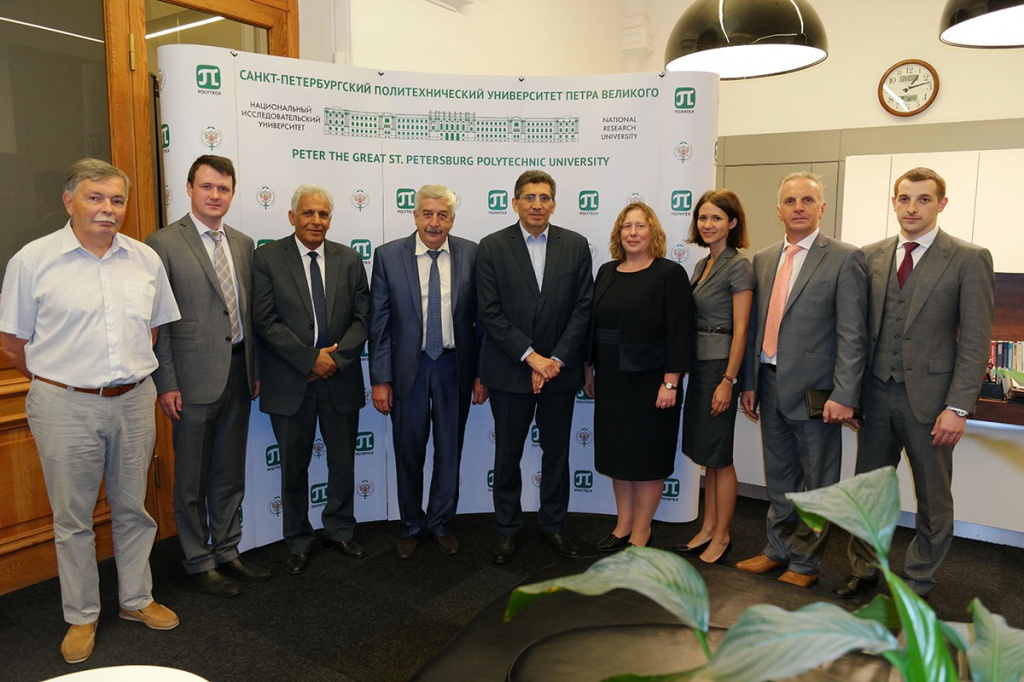 The delegation of Carthage University visited SPbPU on August 5, 2016. Rector of the University of Carthage Mr. Lassaad El Asmi and Director of the Institute of the Russian Language Mr. Ouannes Hafiane took a tour around SPbPU and had a number of meetings with Russian counterparts – employees of the Polytech's international services.
Senior Vice-Rector of SPbPU V.V. Glukhov, Head of the International Education Office (IEO) E.V. Satalkina, Deputy Head of IEO A.L. Mazina, Director of the Research Planning Office A.M. Mitrofanov, and Director of the Graduate School of Industrial Management and Economics V.A. Leventsov were present at the official meeting, which took place at the rector's office. V.V. GLUKHOV talked about the history and priority lines of development of Peter the Great St. Petersburg Polytechnic University, prospective scientific research, and the university's international connections. Talking in detail on cooperation of SPbPU with Tunisian universities, Senior Vice-Rector particularly noted that students from this country have been studying at Polytech since 1980. Within these years, the diploma of our university was received by 56 citizens of Tunisia and at the moment 5 students from Tunisia are studying within the major educational programs of SPbPU. As for interuniversity cooperation, SPbPU has one framework contract with the University of Sfax. This contract was signed in 2005 by the initiative of the "Biomechanics and Valeology" Department of the SPbPU Institute of International Educational Programs and graduate of our university Mohamed Frikh – professor of the University of Sfax. At the end of his speech, V.V. GLUKHOV expressed his hope that cooperation of SPbPU with Tunisian counterparts will only expand: "The Polytechnic University is open to international cooperation and joint projects with all universities of the world. Starting cooperation with the University of Carthage, we, first of all, will contribute to extension of academic exchange – we will invite your specialists and professors from Tunisia, send our graduates to you for training, and graduates of Carthage University to post-graduate courses and doctorate of Polytech."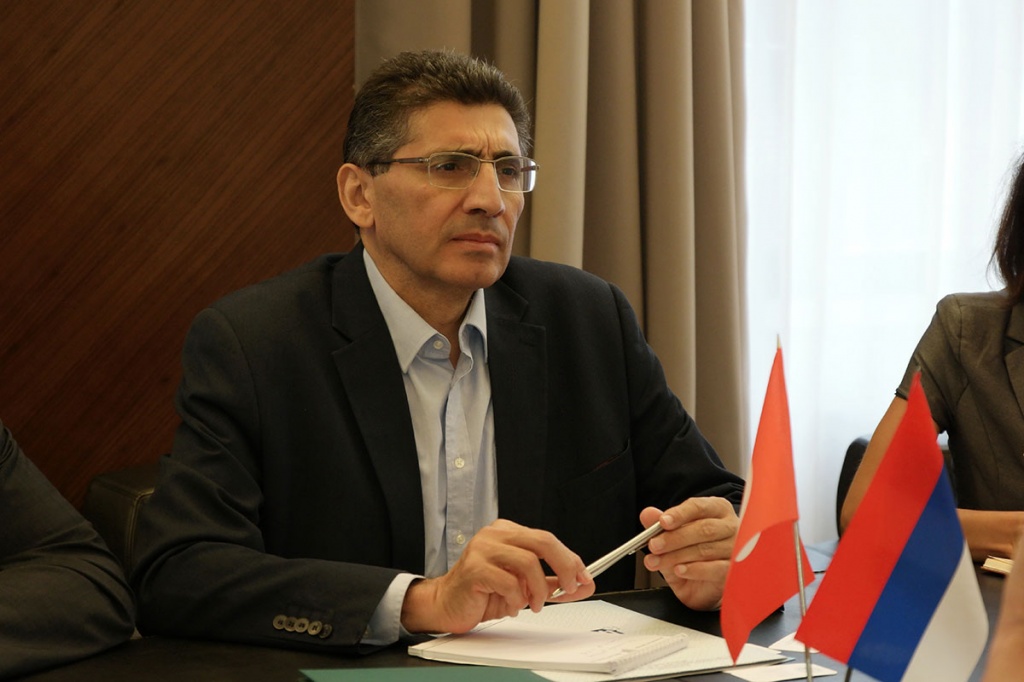 During the presentation of his university, Mr. Lassaad El Asmi talked that the University of Carthage was founded not so long ago – in 1988 – but today it is the largest state university of Tunisia – 38 thousand students study there. The university includes 3 faculties, 11 graduate schools, and 21 higher institutes; the education covers 298 specialities. Key areas are science and technology, environment and sustainable development, biotechnologies and agricultural technologies, economics, law, social sciences, and languages. Also, Mr. Lassaad El Asmi notes that the University of Carthage traditionally cooperates with universities of France, there countries like Spain, Belgium, Italy, Canada, Japan, and others among the university's partners.
Discussing the prospects of cooperation, the counterparts agreed that firstly it is necessary to develop academic cooperation – to exchange students and professors, organize joint educational and exchange programs, in future – to do research on subjects, in which both parties are interested. Within the signed agreement, the parties agreed on establishing partner relations in education and continuing mutual consultations and negotiations. "We are very interested in developing cooperation with Saint Petersburg Polytechnic University, exchanging experience, and contributing to active collaboration between our universities. And the first step of our inceptive partnership will be student and employee exchange, " – summarized Mr. Lassaad El Asmi.
Media Center, SPbPU
Print version