Smart City (digital fabrication, rapid prototyping, IoT, architecture, development tools, programming language)
13 — 26 AUGUST, 2018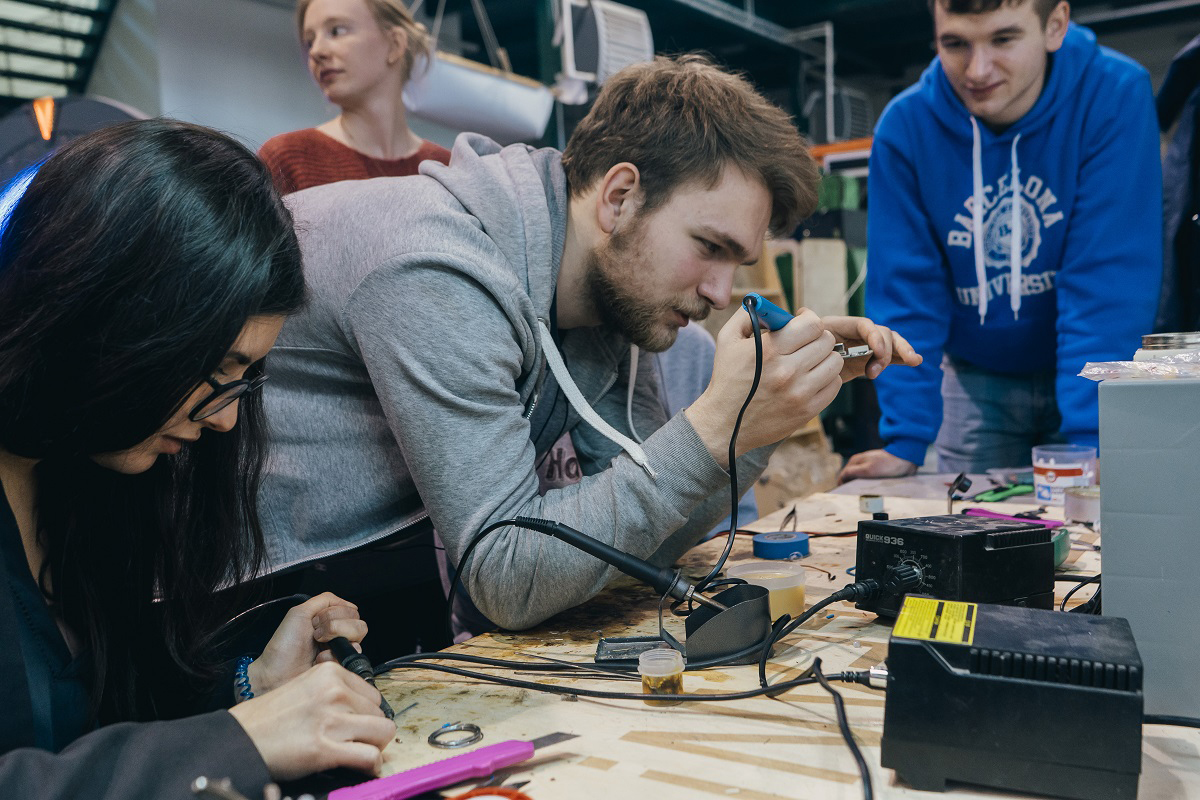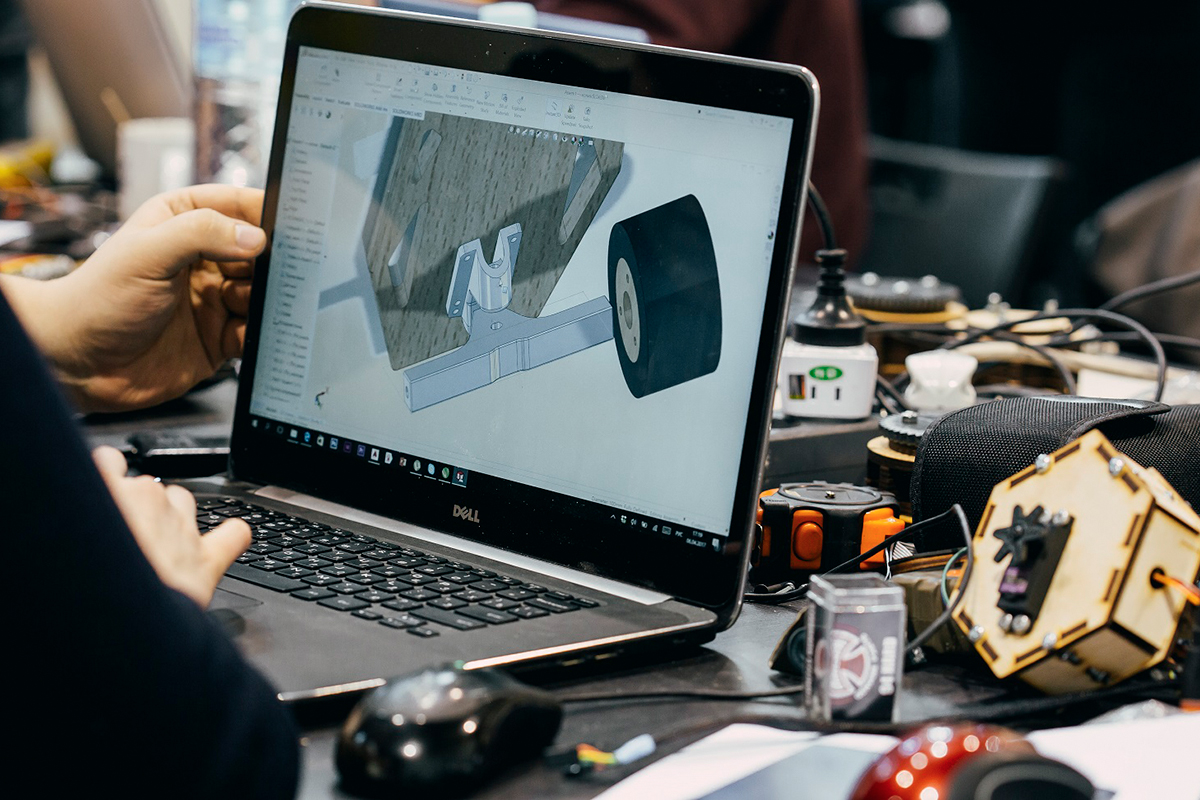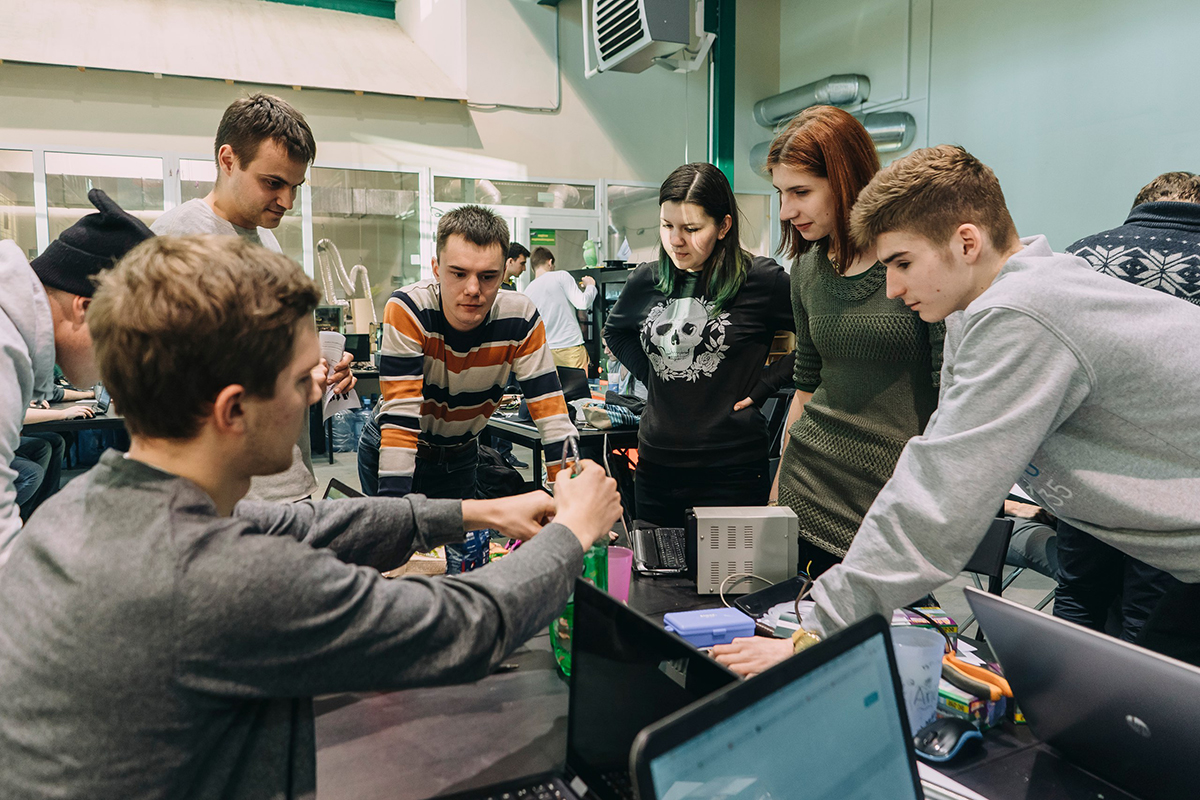 The course provides students with comprehensive introduction to:
Implementation of product ideas through instruments of digital fabrication;
Project management and development;
Fabrication-oriented design and operating CNC machines.
Students during this program will work in groups on creation of prototypes and functional models of urban-themed projects under guidance of experienced moderators. The course includes using different types of tools for digital fabrication from computer aided design programs to cnc machines such as laser cutter, pcb milling machine, 3D-printer etc.
The course accepts student project ideas (requires an interview with lab representatives before applying).
Students will gain theoretical knowledge and practical experience of:
Using modern CAD systems (Autodesk Fusion 360, Solidworks, Eagle, Altium);
Electronics design;
Programming;
Project design;
Project development;
Digital fabrication;
Rapid prototyping.
Program dates:
Arrival:
Aug 11 – 12, 2018
Classes:
Aug 13 – 24, 2018
Departure:
Aug 25 – 26, 2018
Duration: 2 weeks
ECTS credits: 4.0
Participation fee:
Early bird registration fee: 500 euro
Regular registration fee: 600 euro
Participation fee includes tuition fee, study materials, visits to companies and cultural program.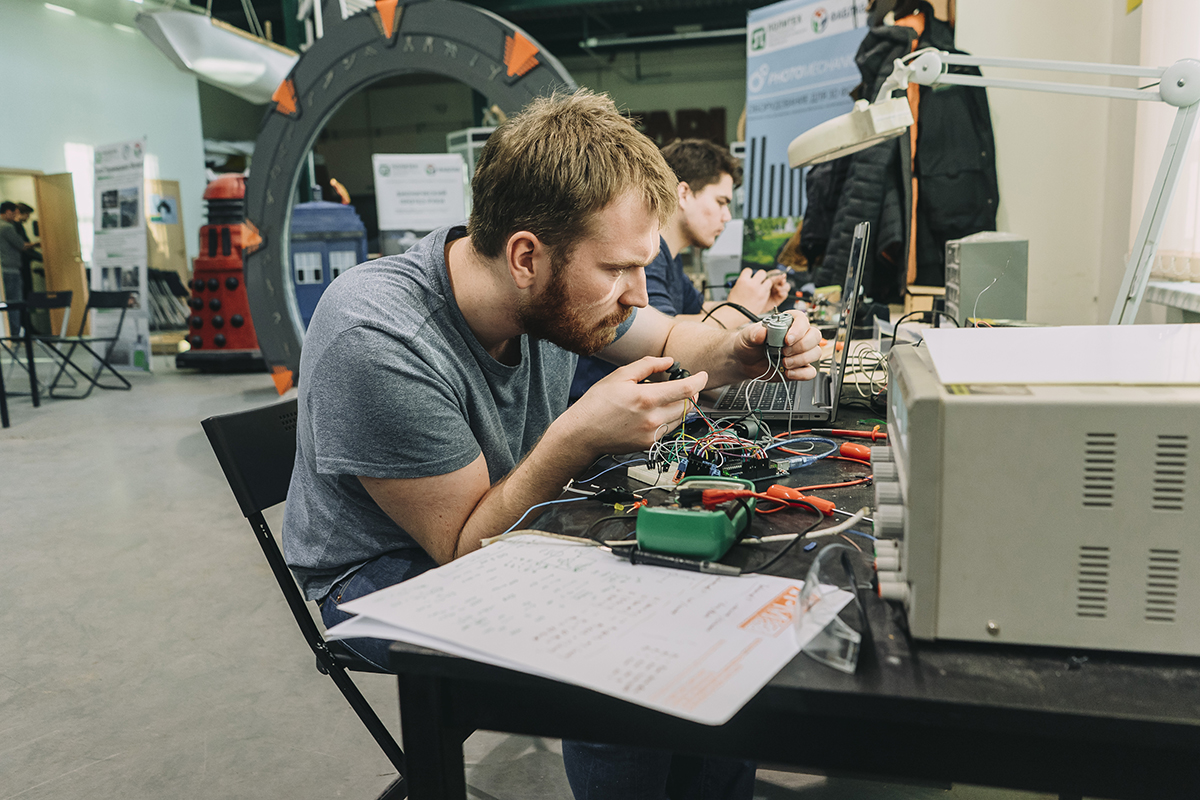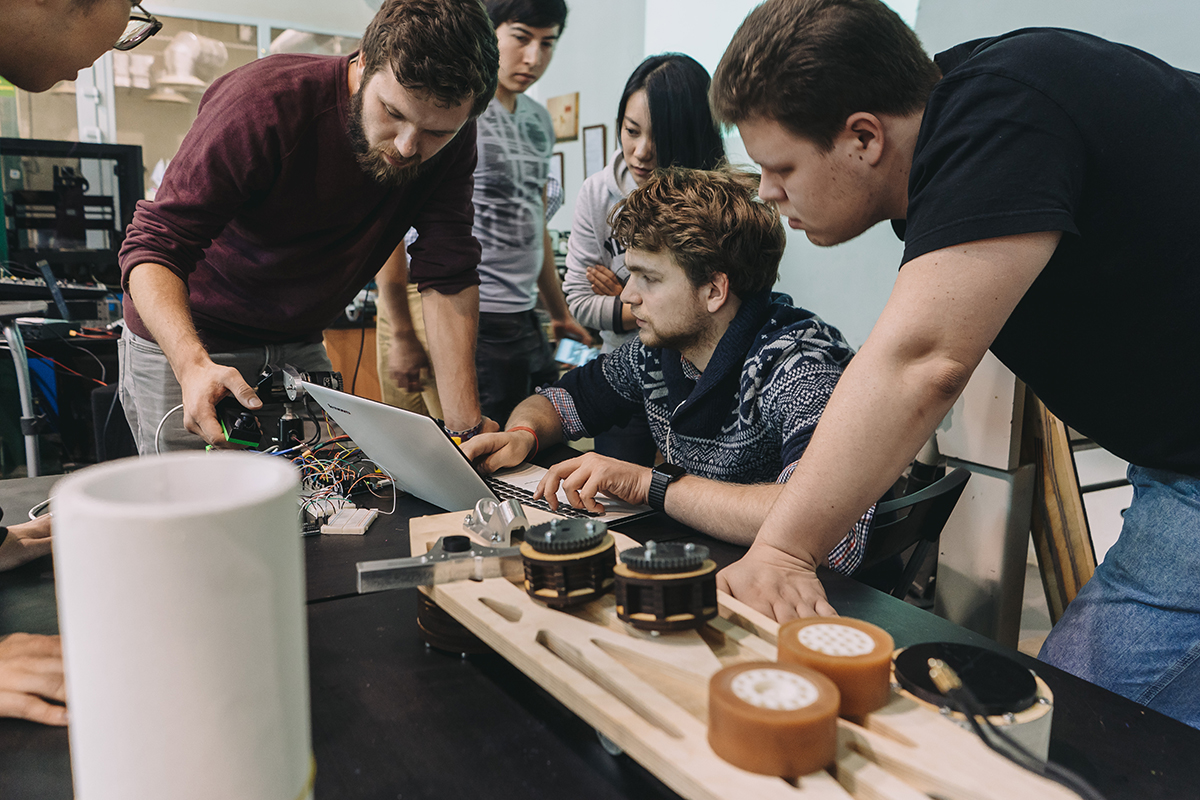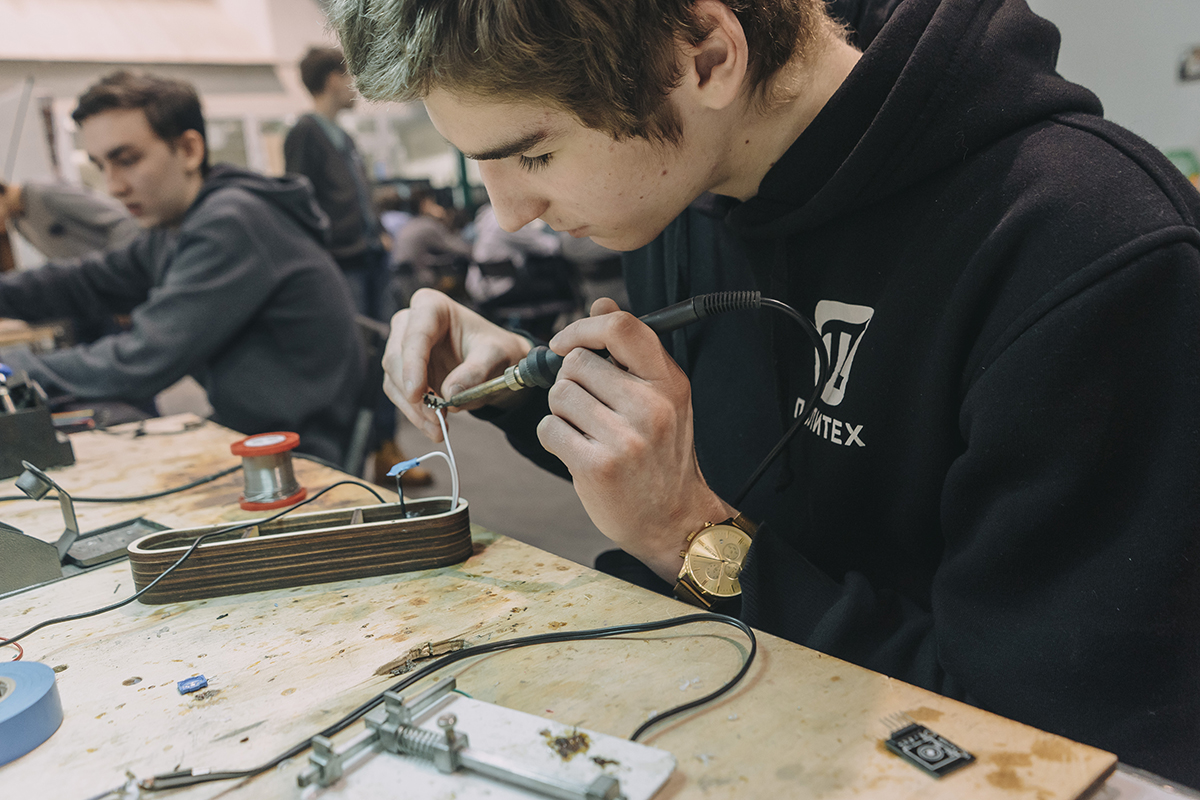 Deadline for registration:
Early bird deadline:
for non-EU citizens: April 16, 2018
for EU-citizens: May 21, 2018
Regular deadline:
for non-EU citizens: May 21, 2018
for EU-citizens: July 02, 2018
Good command of English. All classes and extracurricular activities are conducted in English. Knowledge of the Russian language is not required.
Applicants are expected to have at least 2 year of University level studies.
Experience in one or several competences (CAD/CAM/product design/programming/electronics) is welcomed and provides better experience of participation.
Request the application form and submit the application package via e-mail: summerschool@spbstu.ru

Professors and lecturers:

Polina Dyatlova;
Gleb Miroshnik;
Konstantin Tomilin.

Contacts:
Department of International Educational Programs
room 227, 28, Grazhdanskii prospect, 195220, St.Petersburg, Russia