Polytechnic University at the international educational fair "Time to Study in Russia"
Polytechnic University took part in the virtual educational fair «Time to study in Russia» aimed at promoting Russian educational programs and technologies in nuclear and related specialties in the partner countries of the Rosatom State Corporation in the regions of Africa. Nineteen leading Russian universities, which presented the key areas of training in the field of nuclear energy, gathered together with Polytechnic University at one online platform. The fair was organized by the Rosatom State Atomic Energy Corporation together with the Peoples' Friendship University of Russia.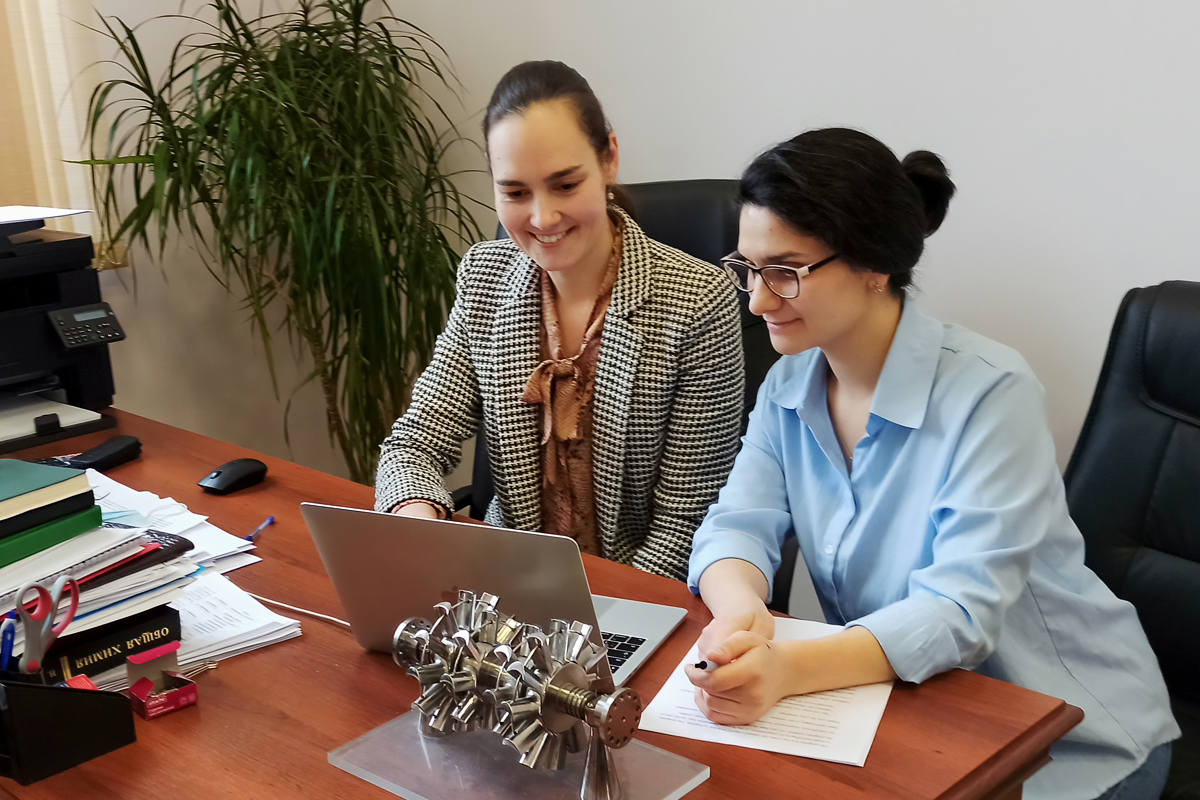 The work of the fair was organized in two formats: the participants could visit the information stands of the universities, as well as connect to thematic webinars. Polytechnic University was represented at the exhibition by representatives of the Institute of Energy, the Institute of Civil Engineering and International Office.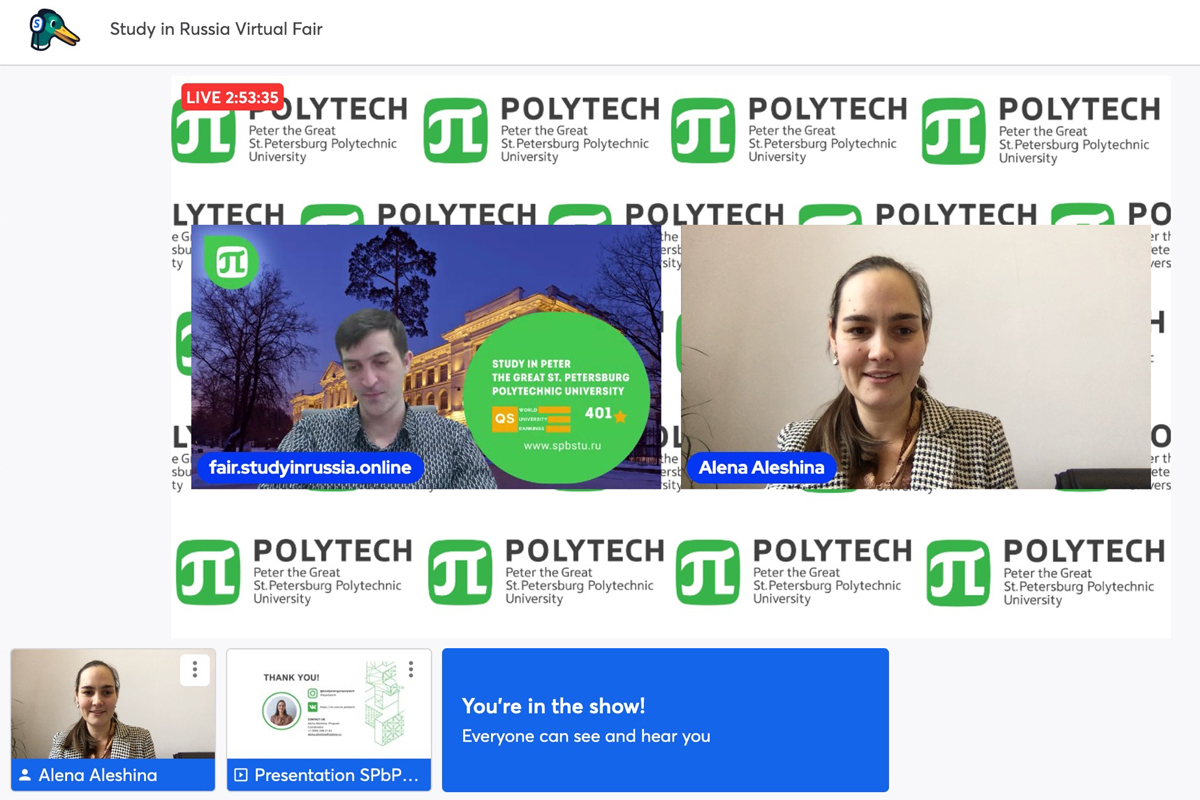 As part of the 'Time to study in Russia' exhibit we presented the educational programs of the Institute of Energy. Polytechnic University is one of the leaders among Russian universities in training specialists for the nuclear industry. Future foreign students had the opportunity to get acquainted personally with the potential and capacities of Polytechnic University, ask questions and get detailed advice, commented the Deputy Director of the Institute of Energy for international activities Alena AlEshina.
A new international educational program of SPbPU in English «Emergency Preparedness and Response» was presented at the exhibition. Jamilya IDRISOVA, senior lecturer of the Higher School of Technosphere Safety at ICE, told the participants about it. The program was developed in cooperation with the IAEA and Rosatom and is aimed at training highly qualified specialists in emergency preparedness and response to nuclear and radiological accidents. This program is suitable for both students from Russia and students from foreign countries developing nuclear power programs, Jamilya IDRISOVA emphasized. Without exaggeration, the global mission of this program is to promote sustainability and safety in the world.
Representatives of Polytechnic University made presentations of the programs in the form of an open webinar and advised the participants on the procedure and rules of admission to SPbPU and the prospects of studying in Russia. In addition, future prospective students of Polytechnic University learned about opportunities to learn the Russian language, develop research and career paths in engineering and improve their knowledge in the field of nuclear energy and technology.
Prepared by the SPbPU International Office
Print version