APAIE-2019: Polytechnic University Strengthens its Positions in the Asia-Pacific Region
APAIE-2019: Polytechnic University Strengthens its Positions in the Asia-Pacific Region
At the end of March, the Project 5-100 universities represented the Russian higher school at the annual Conference & Exhibition of the Asia-Pacific Association for International Education (APAIE). The large-scale event was held in the Malaysian capital Kuala Lumpur. It was already the fourth time that Peter the Great St. Petersburg Polytechnic University participated in the APAIE. SPbPU was represented along with other Russian 5-100 Project participant universities at the joint Russia's stand. уже в четвертый раз. Наравне с другими вузами-участниками Проекта 5-100 СПбПУ был представлен на объединенном стенде от России.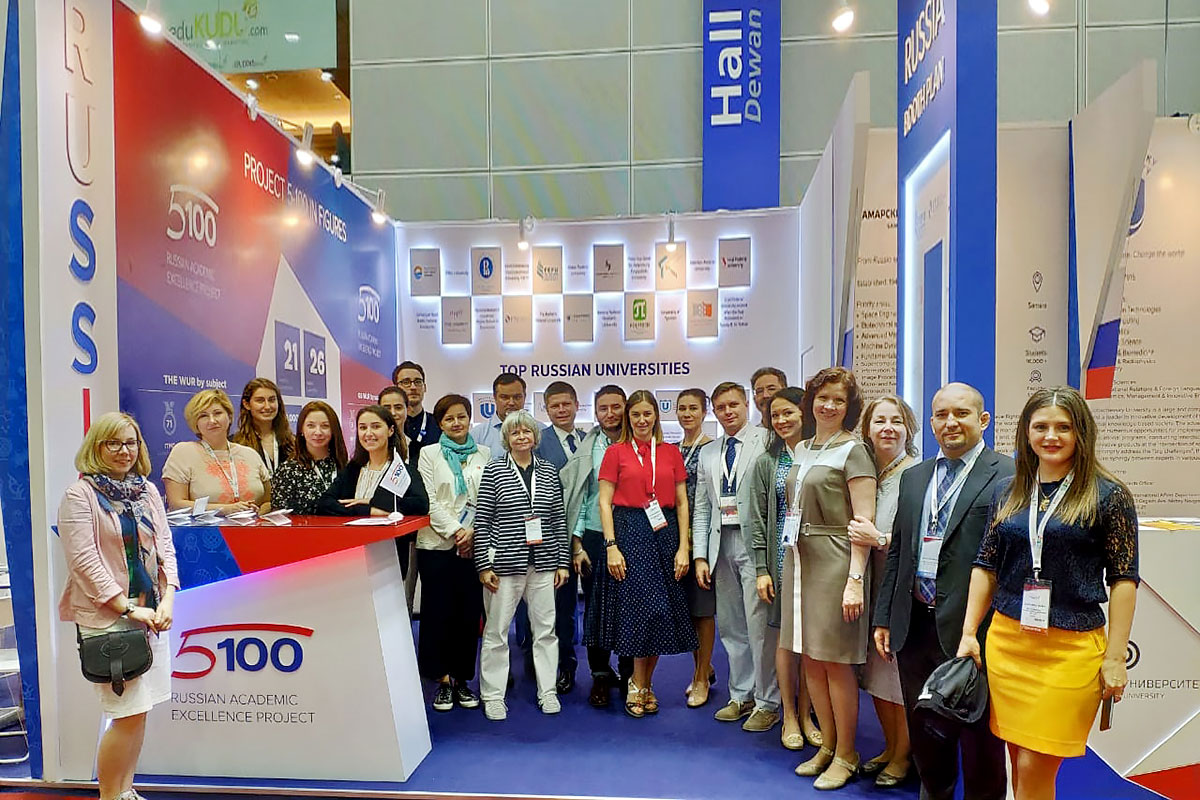 Polytechnic University actively develops cooperation with countries of the Asia-Pacific region (APR), and in the recent years, it has made a great progress. That is why our university was at APAIE in its element: SPbPU representatives held numerous meetings with present foreign partners, discussed areas of cooperation, and exchanged views, ideas and suggestions.
Thus, the SPbPU team discussed aspects of collaboration within the framework of the existing agreement on student exchanges with representatives of the University of Luxembourg (Luxembourg), while cooperation talks on the Erasmus + program, summer schools, and student exchanges were resumed with the Catholic University of the Sacred Heart (Universita Cattolica del Sacro Cuore; Italy). The renewal and development of the double diploma program was discussed with the Reutlingen Graduate School (Hochschule Reutlingen, Germany) and the existing cooperation on academic mobility programs Polytechnic representatives discussed with Hong Kong Polytechnic University (PolyU; China). In addition, within the framework of the recently signed agreement with the Seville University (Spain), representatives of two universities discussed the possibilities of scientific internships for SPbPU students.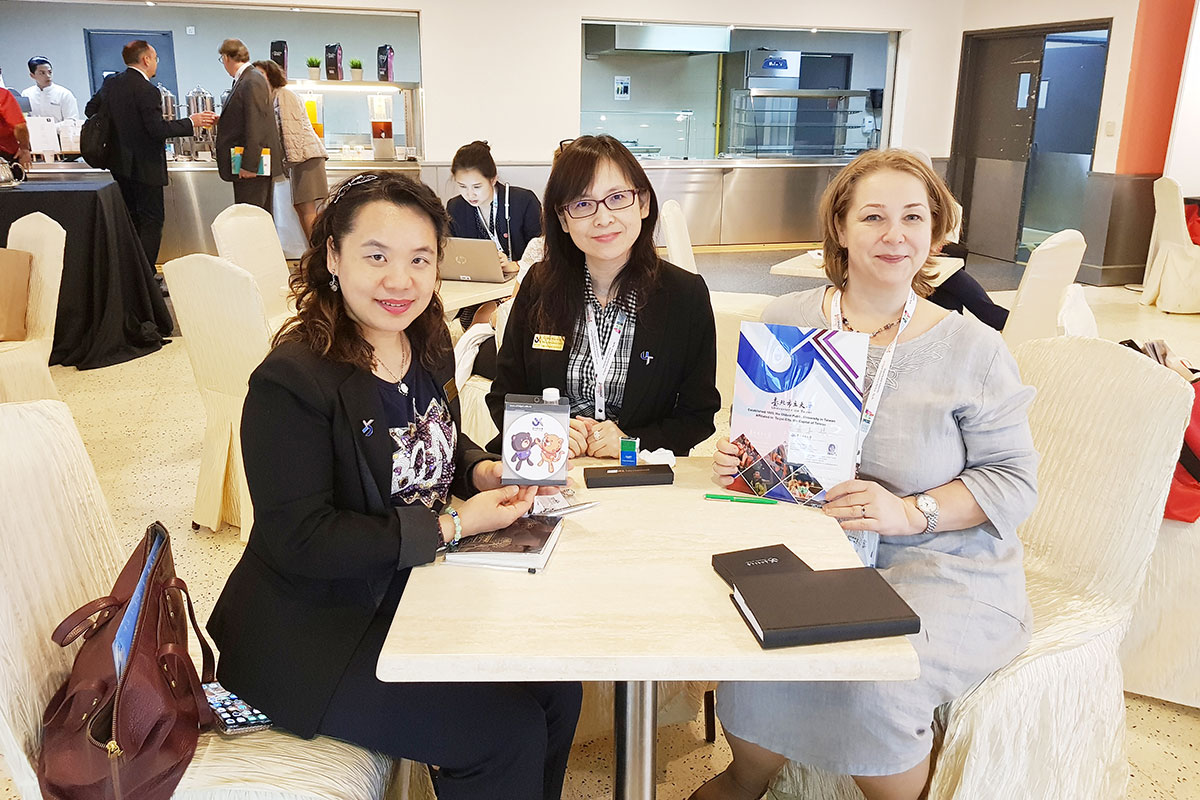 New contacts were also established in the result of productive negotiations held with representatives of Malaysia, France, China, Greece, Turkey, Japan and other countries by leading expert of IEPAMD SPbPU O.G. YEMELYANOVA and coordinator of the International Polytechnic Summer School T.I. KOVALENKO. In particular, cooperation in the framework of summer schools was discussed with Jilin University (PRC) and Kochi University (Japan). At the meeting with the staff of the University of Burgundy-Franche-Comté (France), the topic of signing a memorandum of understanding on the cooperation in the field of academic exchanges and summer schools was discussed.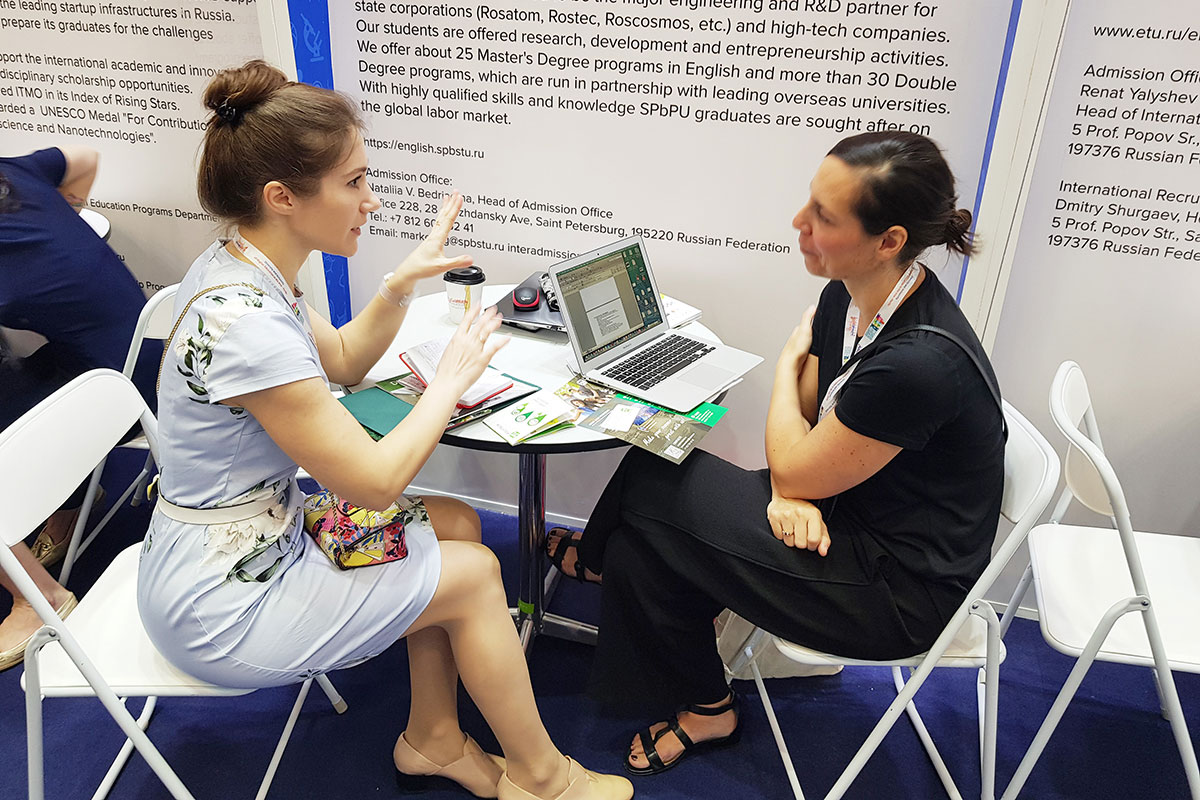 Besides Malaysian universities, representatives of the Ministry of Education of Malaysia also participated in the conference. They took part in the discussions on the cooperation strategy in the sphere of engineering sciences between our countries. Altogether, more than 1,700 people from 45 countries took part in the APAIE Exhibition & Conference. The forum turned into a large-scale platform for discussions and experience exchanges of prominent world experts and representatives of the international academic community, who had been dynamically discussing key issues in higher education in the Asia-Pacific Region throughout the entire event.
Prepared by International Academic Cooperation Department. Text: Olga Dorofeeva
Print version