#Great2Be: Congratulations from Binh Duong University
In the days of celebration of the 120th anniversary, Peter the Great St. Petersburg Polytechnic University received a piles of congratulations from foreign partners and friends from all over the world. Many kind words were said to our university, and we cannot help but share at least some of those with you.
One of the first to congratulate Polytechnic University was its long-term partner, Binh Duong University (BDU, Vietnam)
"Our collaboration has been going on for over 15 years. We hope that our interaction will keep growing and developing. We sincerely wish the SPbPU Rector, the faculty, the administrative staff and, of course, students success, prosperity and vibrancy", Cao Viet Hieu, President of Binh Duong University, addressed such words to our university at the official website of BDU.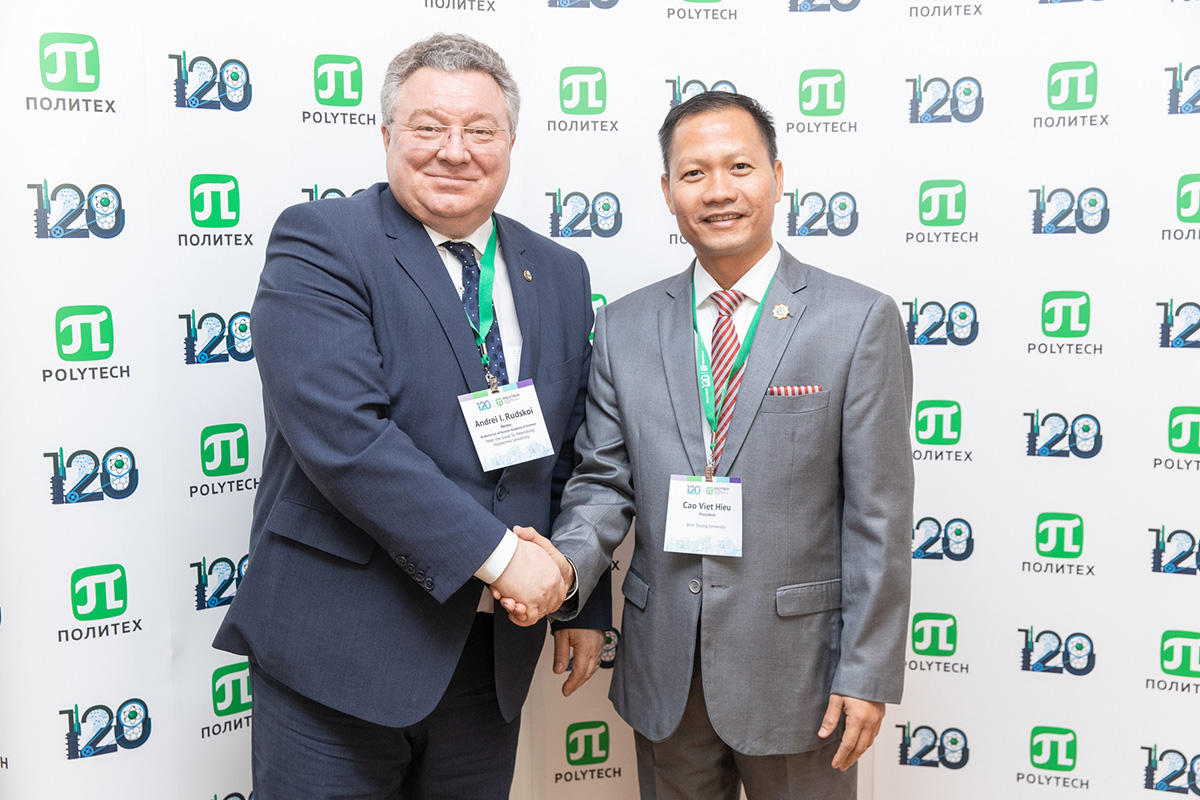 SPbPU became the first foreign university that BDU President Cao Viet Hieu paid a visit to after his appointment as rector. Russian-Vietnamese relations are based on friendly relations of many years and collaboration in a broad spectrum of areas. As far as cooperation among Polytechnic University and universities of Vietnam is concerned, it has already been going on for over half a century. During this period, more than 600 specialists in engineering and economic specializations have been trained for Vietnam at the Polytechnic.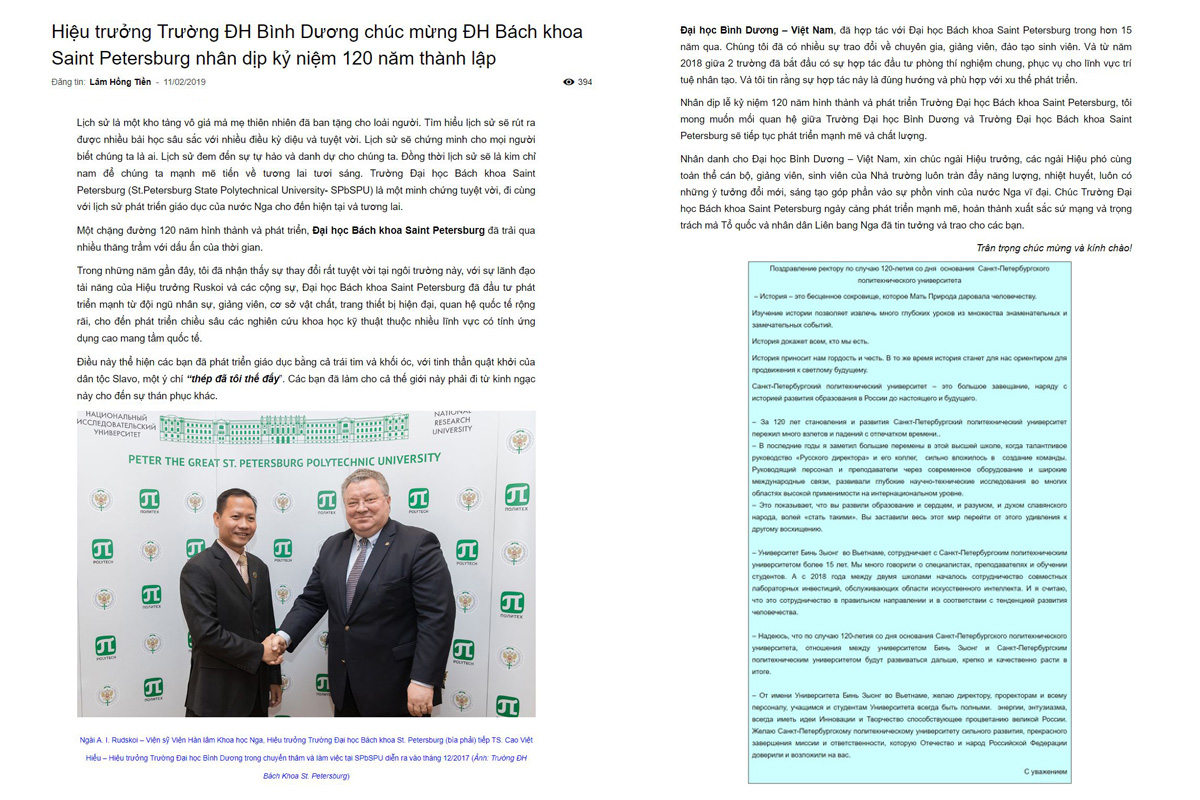 Educational collaboration between SPbPU and BDU is developing on the basis of joint educational programs and postgraduate studies, accompanied by intensive studying of the Russian language. The main vector of the scientific cooperation is presently oriented towards radio engineering and telecommunications.
Dear colleagues! We highly value our cooperation. We hope that our productive cooperation will continue and we will have many joint projects in future!
Prepared by International Academic Cooperation Department
Print version