#Great2Be: Congratulations from DAAD
In the days of celebration of the 120th anniversary, Peter the Great St. Petersburg Polytechnic University received a piles of congratulations from foreign partners and friends from all over the world. Many kind words were said to our university, and we cannot help but share at least some of those with you.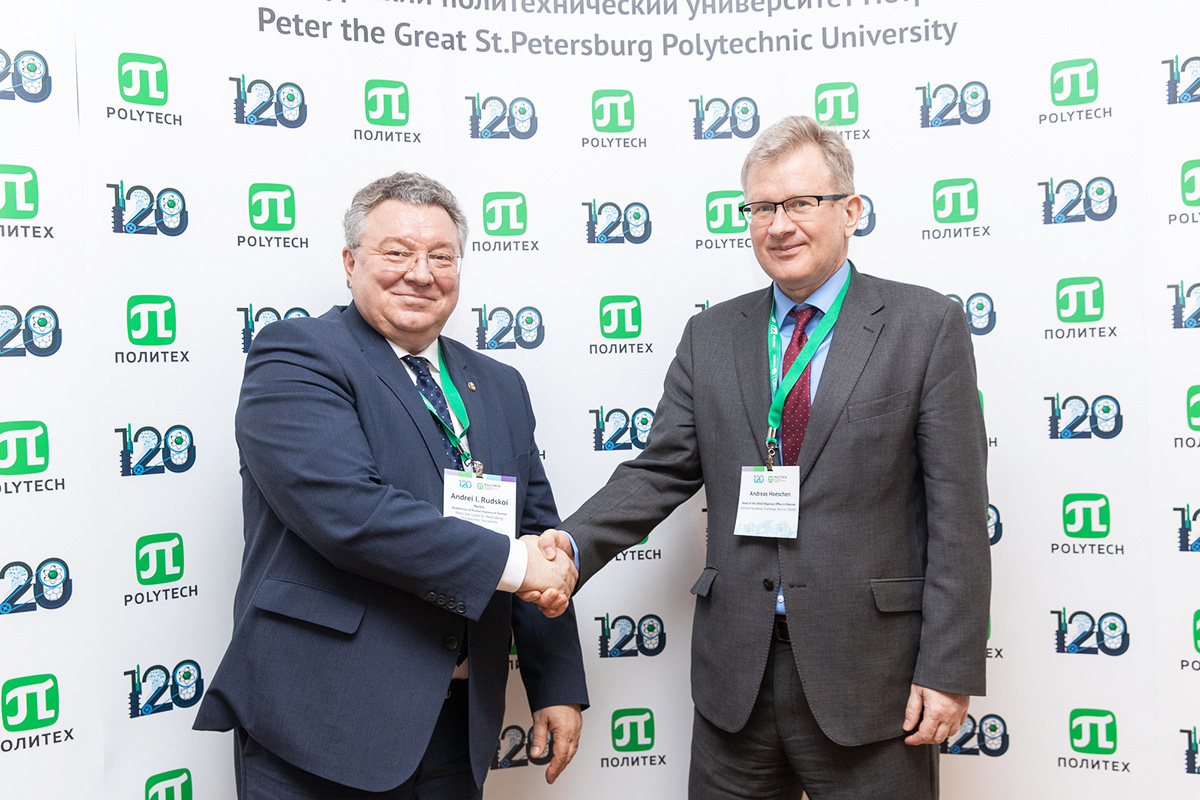 The German Academic Exchange Service (DAAD) warmly congratulated SPbPU on the occasion of its 120th anniversary.
"Great life experience, wisdom and invaluable scientific potential of the faculty of Peter the Great St. Petersburg Polytechnic University accumulated over many years are a huge wealth of Russia. In the university's jubilee days, we wish prosperity, further scientific success, innovative research and projects to you, all your colleagues, and students of the university. We hope that all the creative plans of employees and students will be implemented."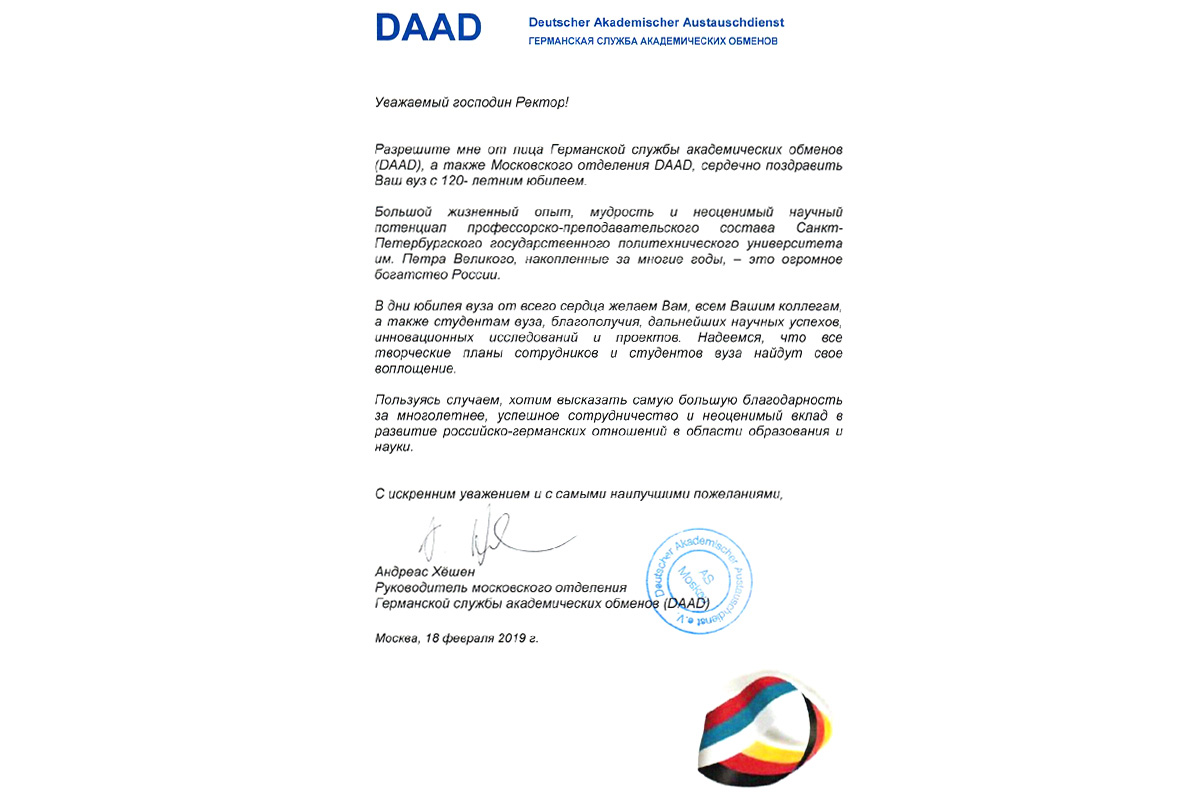 Cooperation of SPbPU and DAAD has been lasting for many years. A joint SPbPU project with Leibniz University of Hannover on the DAAD Strategic Partnership Program was approved in 2012 among the 20 most successful of 117 applications submitted. The project was recognized as the most successful among similar projects and it got additional funding for 2017-2018. Every year, quite a few students from Germany study at SPbPU. 57 students from Germany took part in the programs of the International Polytechnic Summer School in 2018.
Dear Colleagues! On behalf of Peter the Great St. Petersburg Polytechnic University, we thank you for the many years of productive cooperation, and we hope that it will only get stronger with time going by!
Prepared by International Academic Cooperation Department
Print version