#Great2Be: Congratulations from DFG
In the days of celebration of the 120th anniversary, Peter the Great St. Petersburg Polytechnic University received a piles of congratulations from foreign partners and friends from all over the world. Many kind words were said to our university, and we cannot help but share at least some of those with you.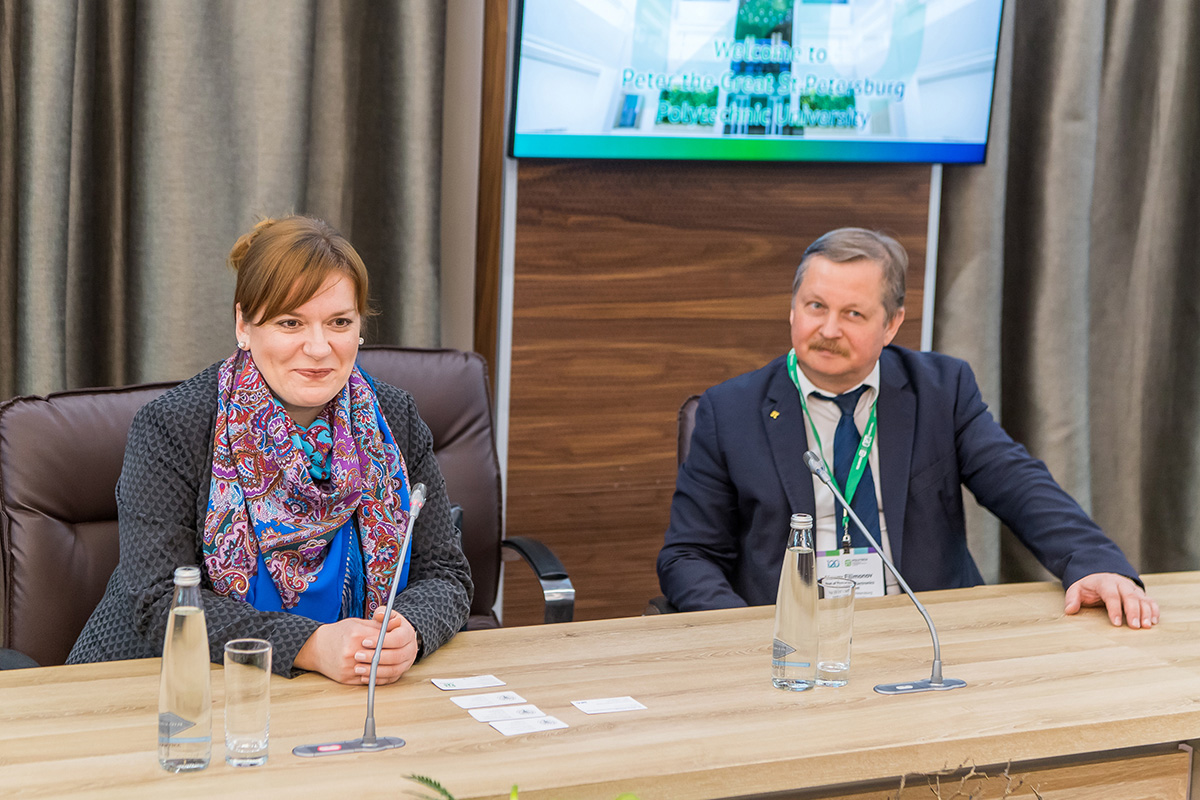 Colleagues from the German Research Community (DFG) and the DFG Representative Office in the Russian Federation wrote cordial congratulations.
"We highly appreciate your efforts on the expansion of international research contacts with leading universities in Germany and the development of programs for training of young scientists. Your institution is our reliable and trustworthy partner of many years. As the largest scientific foundation in Germany, we are ready to support advanced Russian-German research projects in the future."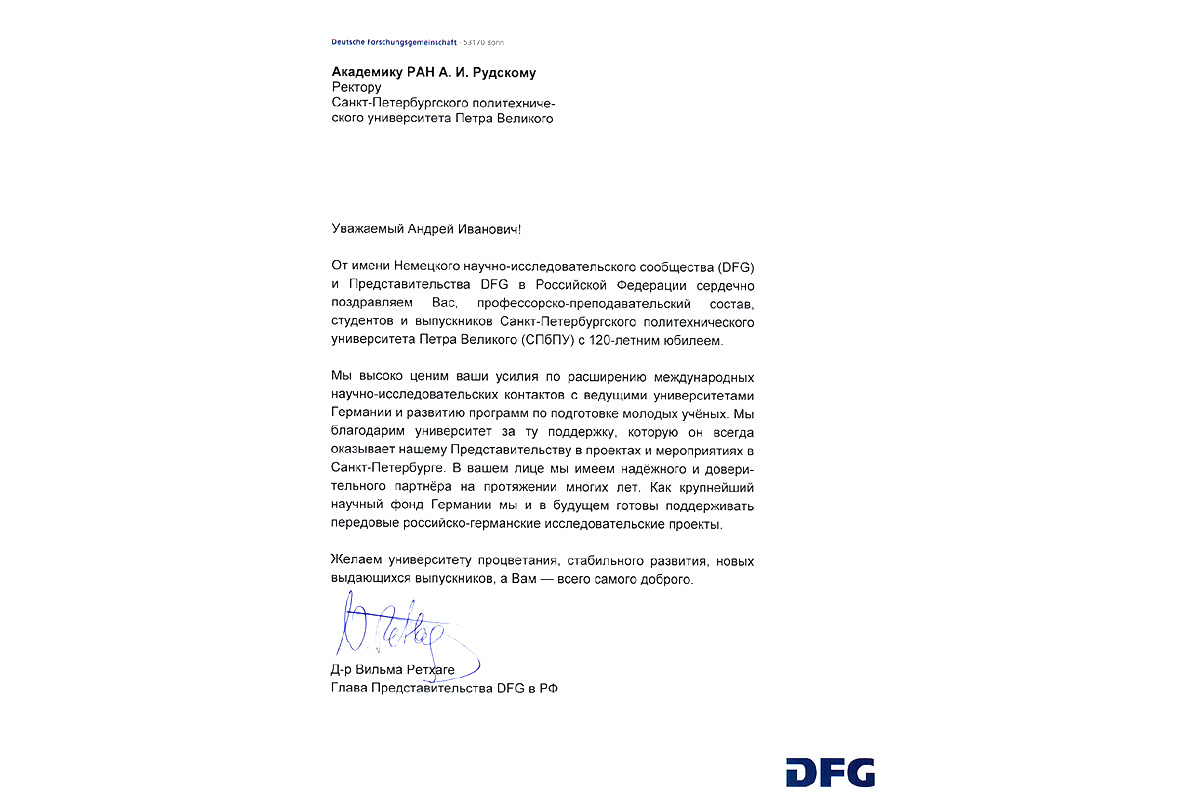 SPbPU and DFG are united through a long history of relationships. Polytechnic University has always been an active participant in project competitions conducted by the DFG. The number of applications from our scholars is counted in the tens and covers many key areas: from nanoelectronics and circuitry to nuclear physics and economic research. SPbPU regularly holds seminars and meetings like today's event, which is always an impetus in the development of research activities of our countries.
Dear Colleagues! We highly appreciate our cooperation, and hope that we are going to have many more productive projects in future!
Prepared by International Academic Cooperation Department
Print version