#Great2Be: Congratulations from Karaganda State Technical University
#Great2Be: Congratulations from Karaganda State Technical University
In the days of celebration of the 120th anniversary, Peter the Great St. Petersburg Polytechnic University received a piles of congratulations from foreign partners and friends from all over the world. Many kind words were said to our university, and we cannot help but share at least some of those with you.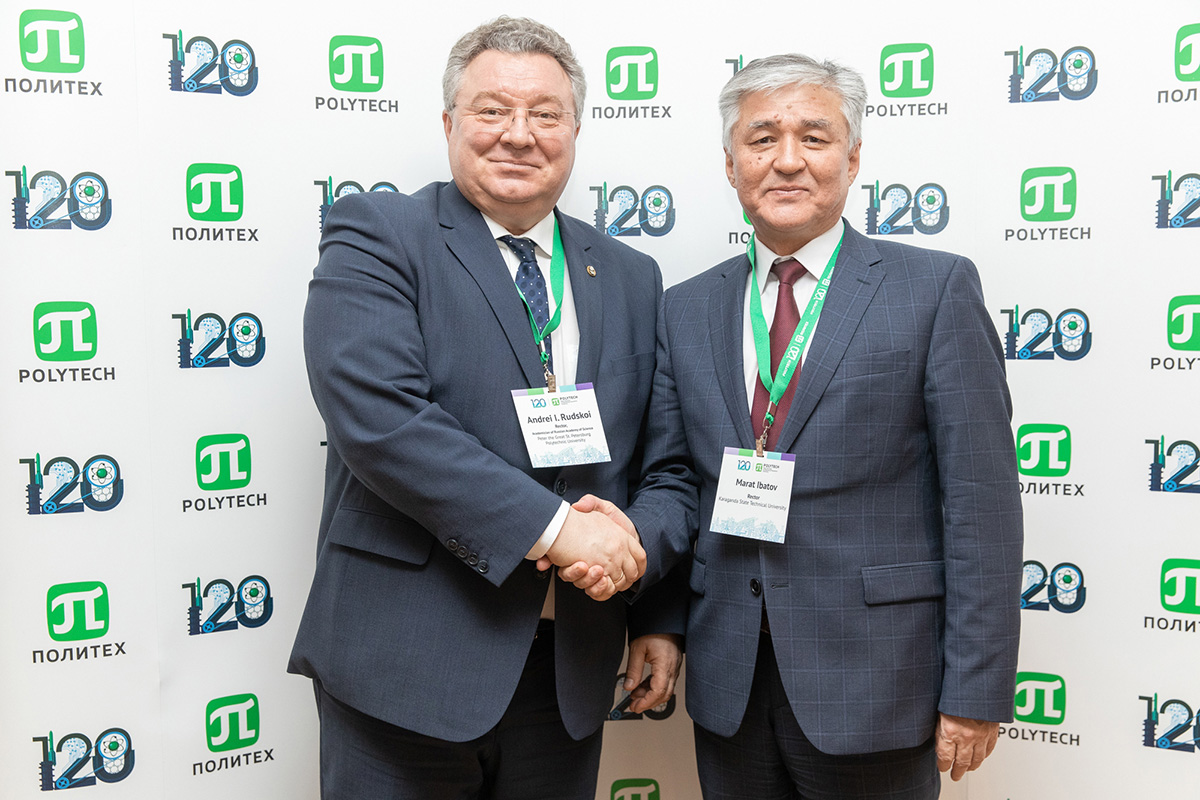 "We are proud to be a partner of your university, implement joint research and educational projects, including international ones", pointed out colleagues from Karaganda State Technical University.
"We are certain that the unique human resources and innovative developments of your university will keep being the centers of excellence in the conditions of global competition; will contribute to the successful development of science and education, and technological breakthrough of Russia to the group of 'Industry 4.0.' leaders, We hope that close cooperation between our universities will serve as a worthy contribution to the strengthening of good neighborly relations between the peoples of Russia and Kazakhstan"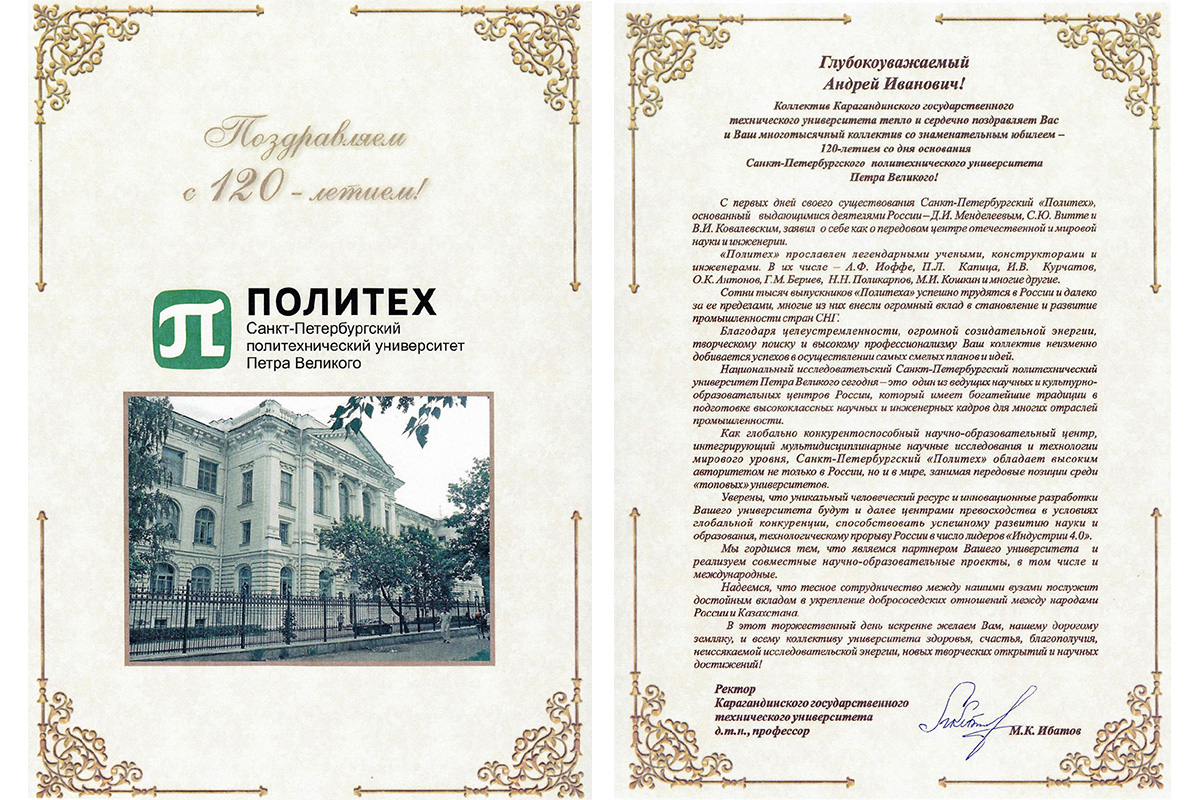 Within the frame of the celebration of the 120th anniversary of St. Petersburg Polytechnic University, SPbPU and Karaganda State Technical University signed a new cooperation agreement. In accordance with it, the parties are going to develop joint activities in various spheres including mechanical engineering and metallurgy.
Dear Colleagues! We thank you for your cordial congratulations and express our confidence that the cooperation between the two universities will move to a new level thanks to the signing of the new agreement!
Prepared by International Academic Cooperation Department
Print version