#Great2Be: Congratulations from Kostanay Social-Technical University
#Great2Be: Congratulations from Kostanay Social-Technical University
In the days of celebration of the 120th anniversary, Peter the Great St. Petersburg Polytechnic University received a piles of congratulations from foreign partners and friends from all over the world. Many kind words were said to our university, and we cannot help but share at least some of those with you.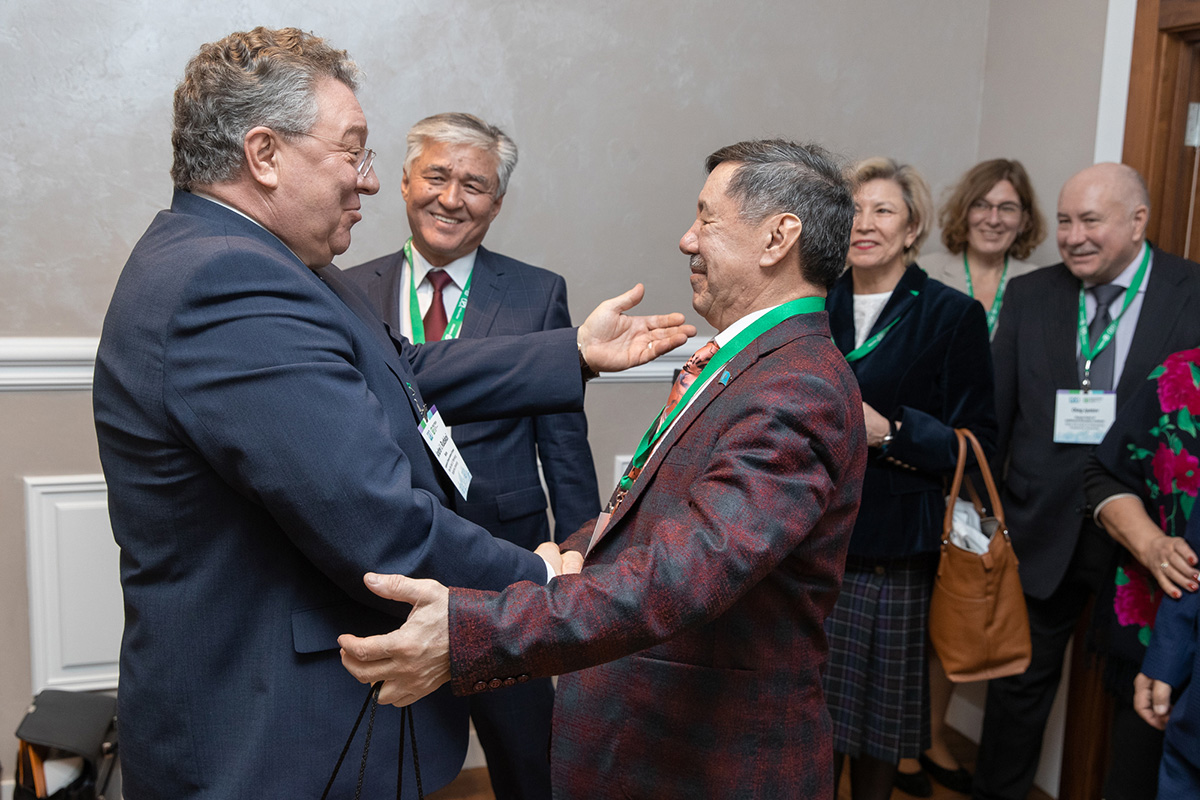 The following greeting came from the Kostanay Social-Technical University:
"Let this round anniversary symbolize a huge round medal cast from a precious alloy of immense respect to your team, pride in your students and for their past and future success, victories and achievements. Good luck to you in the scientific world. I wish your university to stay the same superb university, and its students to reach new heights!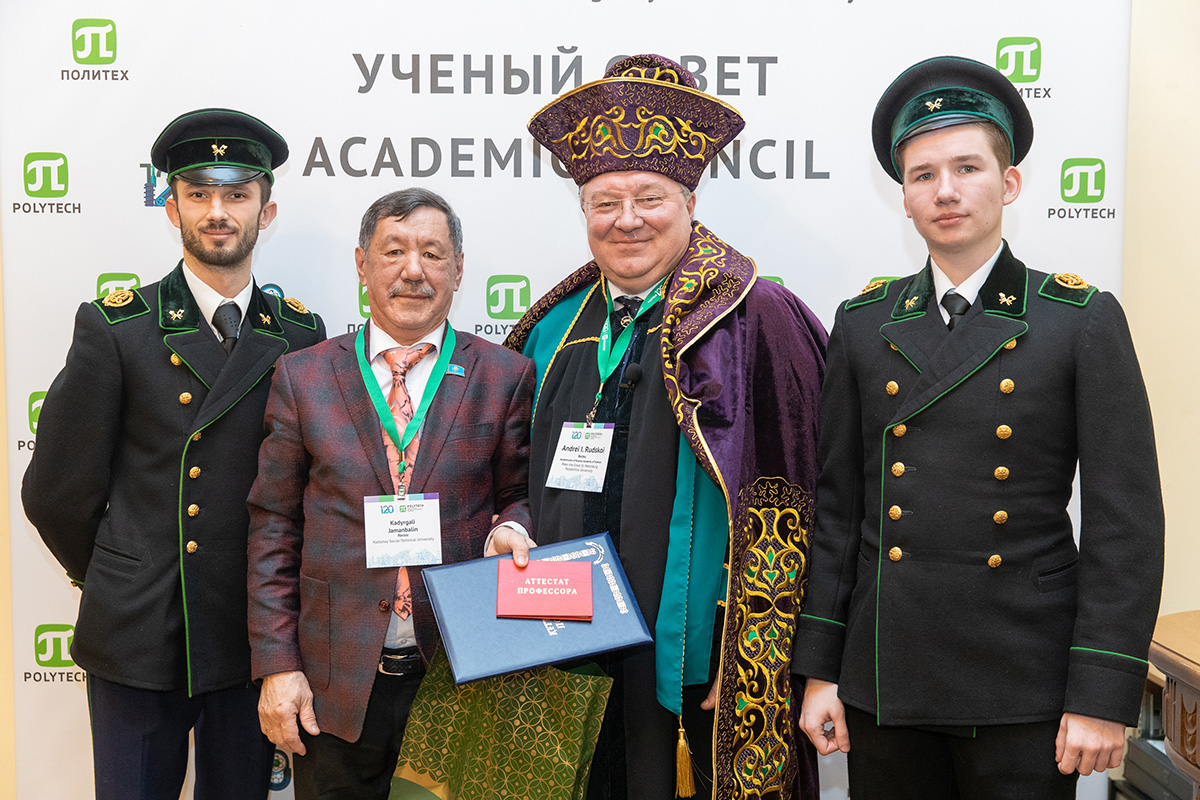 By resolution of the Academic Council of the Kostanay Social-Technical University, the rector of SPbPU, academician of RAS Andrey RUDSKOI was awarded the title of Honorary Professor of the University.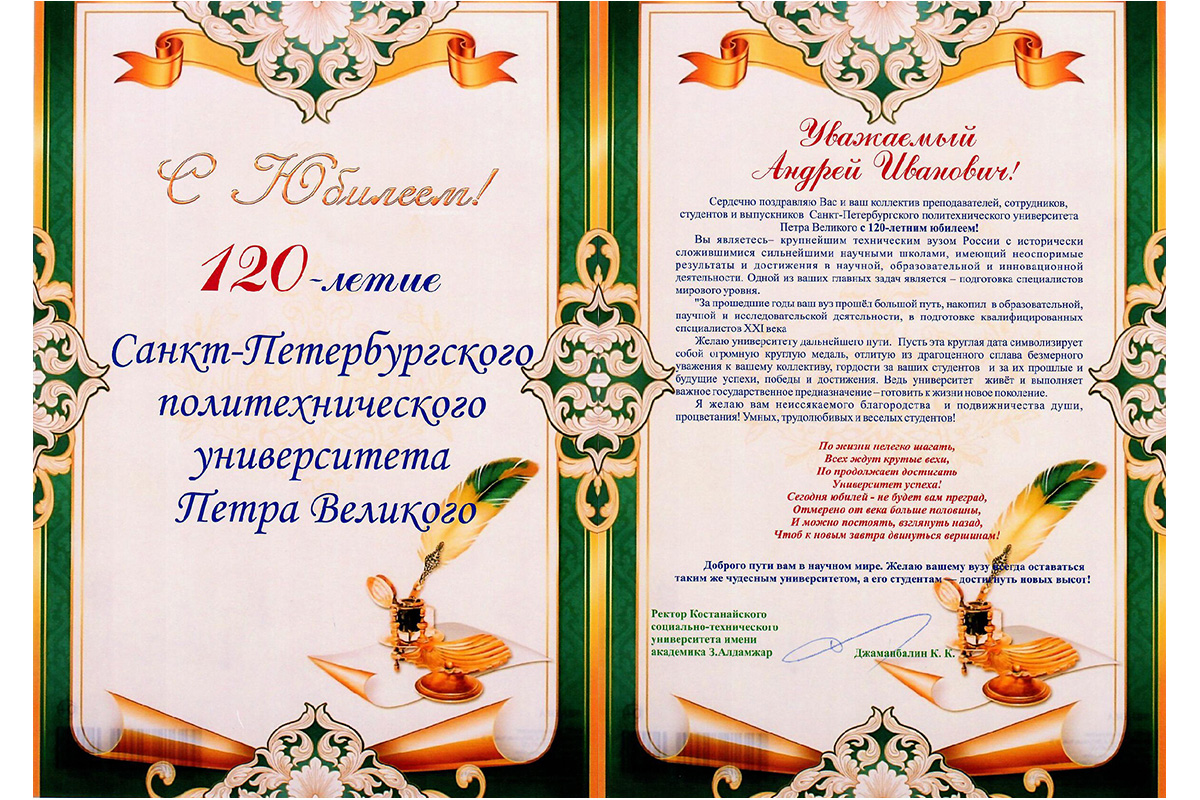 Dear Colleagues! Thank you for your congratulations, for your support and friendship! We wish both universities productive cooperation and success!
Prepared by International Academic Cooperation Department
Print version