#Great2Be: Congratulations from Kyrgyz State Technical University named after I. Razzakov
#Great2Be: Congratulations from Kyrgyz State Technical University named after I. Razzakov
In the days of celebration of the 120th anniversary, Peter the Great St. Petersburg Polytechnic University received a piles of congratulations from foreign partners and friends from all over the world. Many kind words were said to our university, and we cannot help but share at least some of those with you.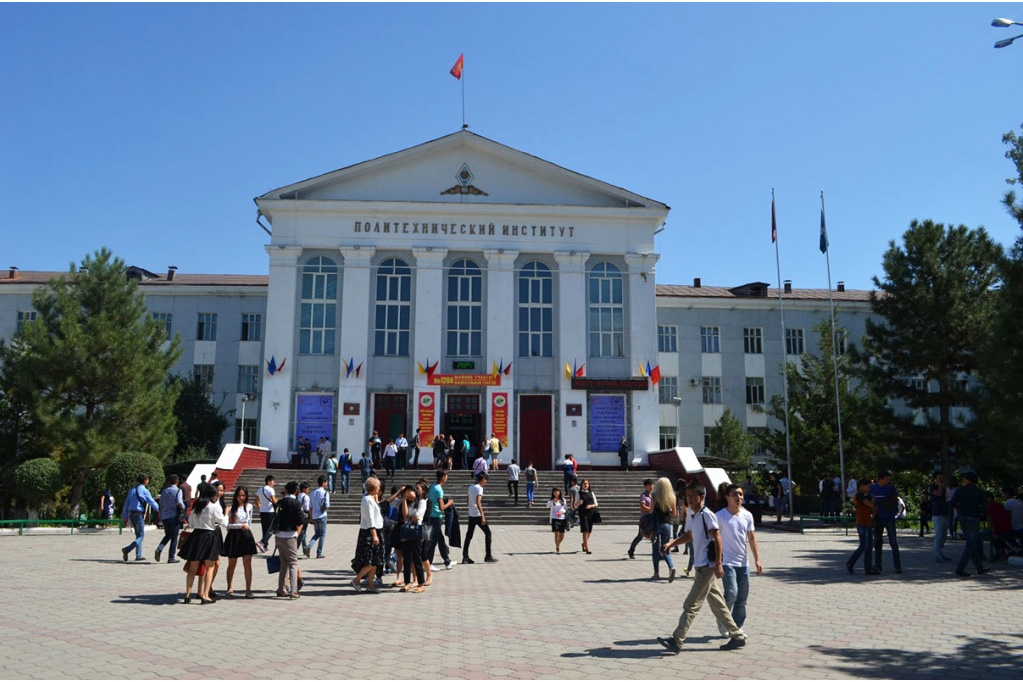 Inspiring words came to SPbPU from Kyrgyz State Technical University named after I. Razzakov:
"SPbPU has a rich history of coming into being and self-establishment as of one of the leading universities, rightfully taking pride of its place among the top leaders of the educational system of the Russian Federation. The impressive jubilee numbers evoke both respect and admiration. At the example of your university, we see it only too well: to be a leader in higher professional education, it is necessary to clearly outline and efficiently develop the strengths, be able to identify centers of excellence and turn them into competitive advantages.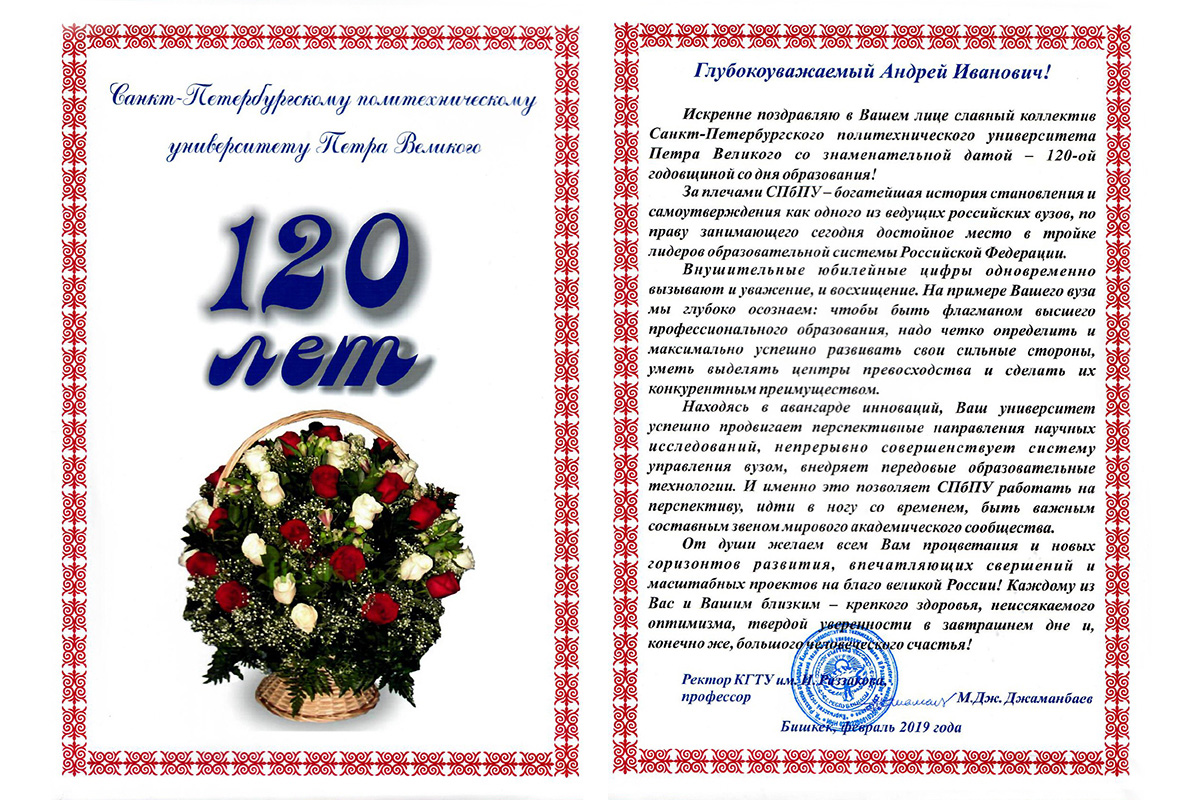 In the forefront of innovation, your university successfully promotes promising areas of research, continuously enhances the university management system, and introduces advanced educational technologies. And this is exactly what allows SPbPU to work for the future, to keep up with the times, and be an important component of the global academic community."
Dear colleagues! Thank you for the inspirational words! We wish our universities success and prosperity!
Prepared by International Academic Cooperation Department
Print version