#Great2Be: Congratulations from Xi'an Jiaotong University
In the days of celebration of the 120th anniversary, Peter the Great St. Petersburg Polytechnic University received a piles of congratulations from foreign partners and friends from all over the world. Many kind words were said to our university, and we cannot help but share at least some of those with you.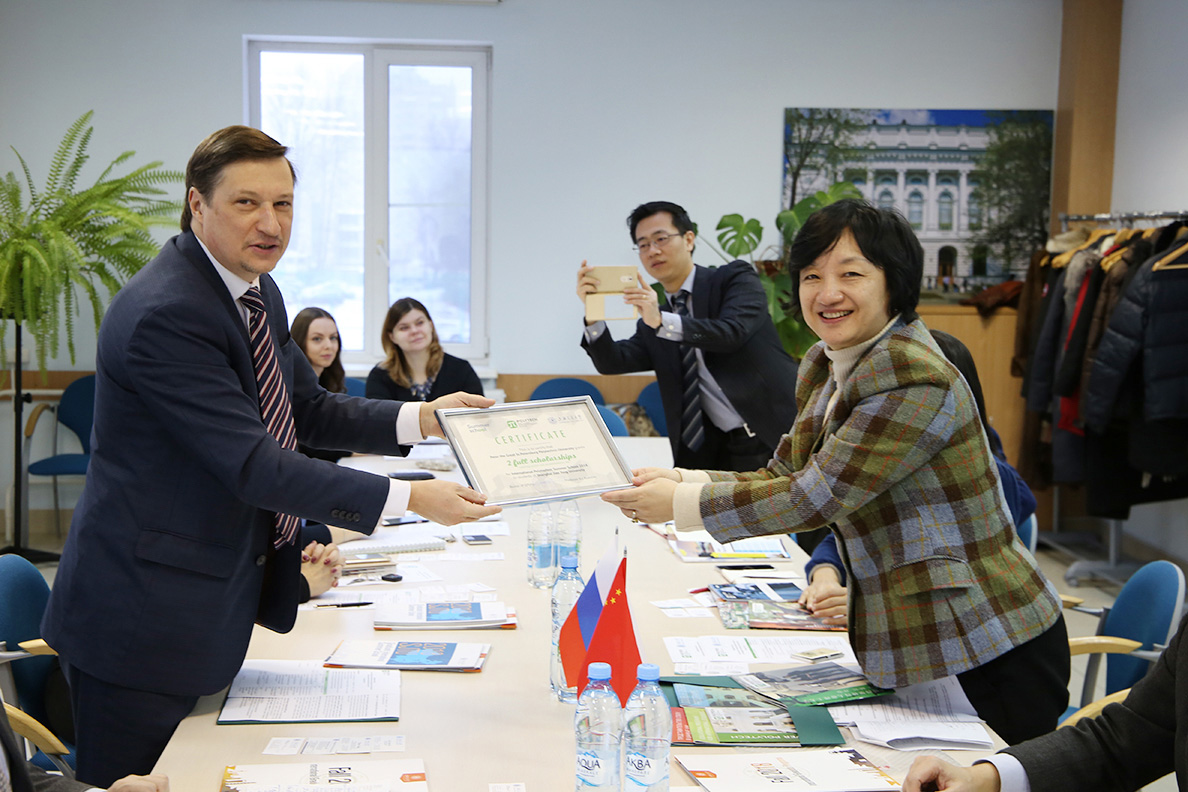 Xi'an Jiaotong University cordially congratulated its Russian partner:
"Since its foundation, Polytechnic University has always trained highly qualified engineers for the industry. In the field of digital technology, the introduction of computer engineering to the industry is has achieved prominent progress. Since 2015, our universities have partner relations. As a permanent member of the University Alliance of the Silk Road (UASR), your university has been taking active part in the UASR events and made major contributions to the progress of the Alliance.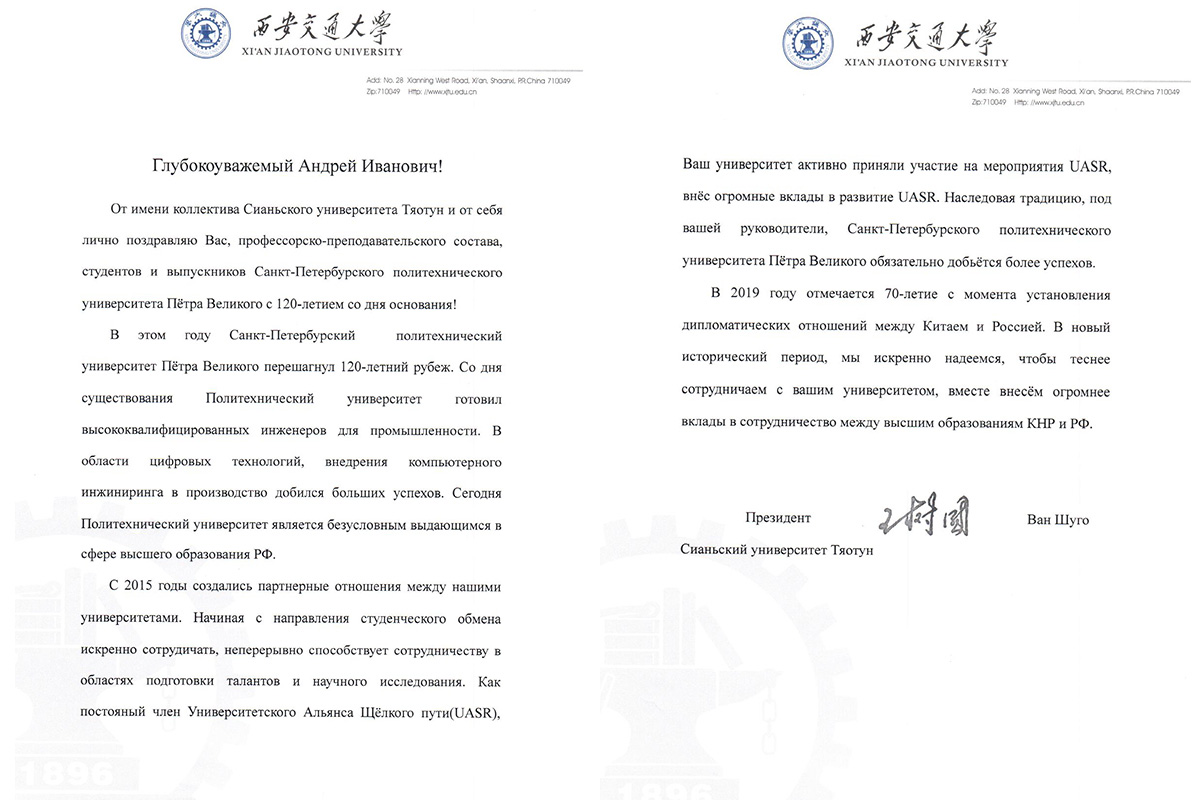 In 2019, we are celebrating the 70th anniversary of the establishment of diplomatic relations between China and Russia. We sincerely hope that our universities will cooperate at even more intensive pace and that all together we will make major contributions to the development of PRC-RF cooperation in the sphere of education."
Dear colleagues! We are grateful for your kind words and we absolutely hope on the further development of our fruitful cooperation!
Prepared by International Academic Cooperation Department
Print version