International Polytechnic Week 2019 is Coming Soon
The annual Forum "International Polytechnic Week-2019" starts in less than a month - this year the event will be held in the period of May 20-26. Traditionally more than 200 foreign and Russian partners, colleagues and friends of the Polytechnic University gather together to share their best practices and achievements, discuss the most significant issues and create new research and collaborative teams.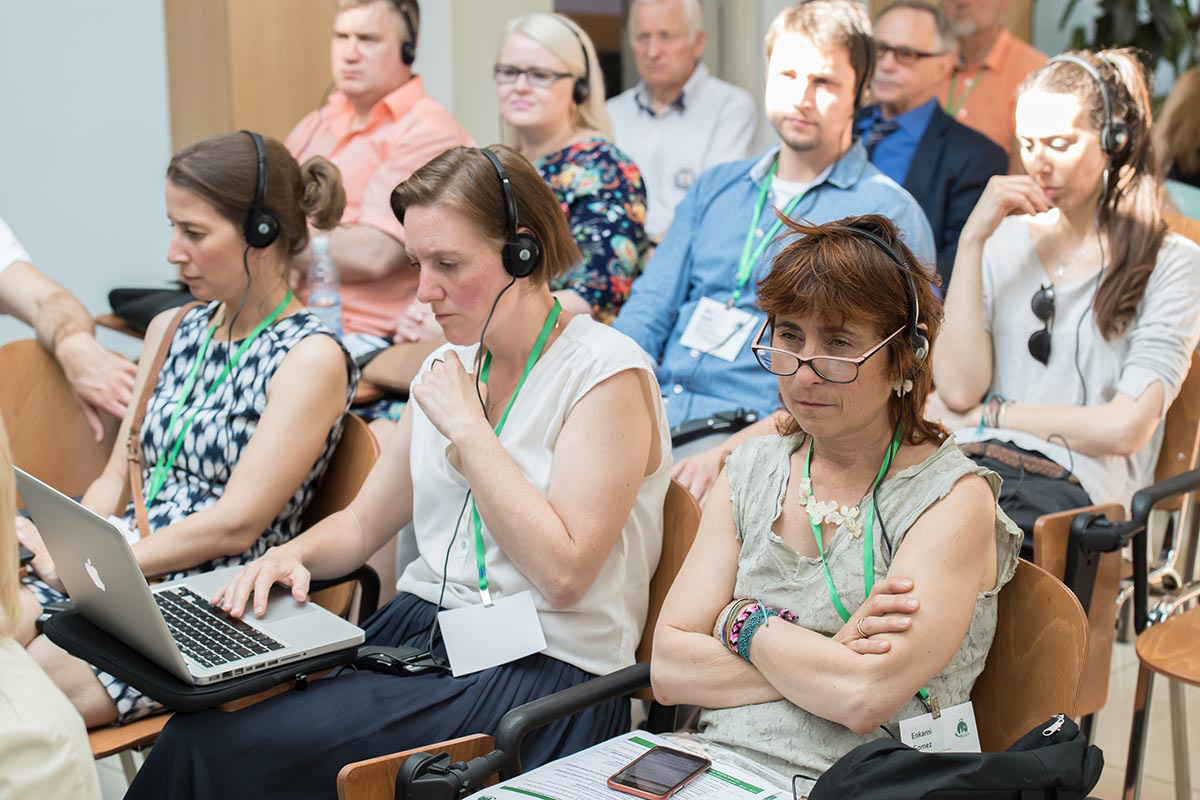 "International Polytechnic Week-2019" is devoted to the 120th anniversary of the Peter the Great St.Petersburg Polytechnic University. On this occasion, more participants are expected than usual - universities and companies from Germany, Portugal, China, the Netherlands, Turkey, India, Spain, Belgium, Finland and other countries have already confirmed their participation. The key topic that will be discussed by Russian and foreign colleagues this year is the opportunities and prospects for the development of partnership through joint student project marathons.
"The nearly ten-year experience of the International Polytechnic Week shows that the event from the first years has proven to be a effective platform for establishing new partnerships, strengthening cooperation with existing partners and finding new prospects for cooperation," commented Dmitry ARSENIEV, SPbPU Vice Rector for International Relations.
International Week traditionally includes a range of events on various topics:
Monday – Science Day:
campus tour
visits to the labs
"Russian is easy!" - Open interactive lesson for foreign participants
Tuesday and Wednesday - Cooperation Days
Plenary Session "Sustainable partnership via Joint Students' Project Marathons";
Seminar "Joint Summer Schools: from a joint summer module to a double degree" with participation of experts from Utrecht university;
Seminar "Rankings and Publication Activity"
Seminar "Joint students projects"
Thursday - Student Day:
International Education Fair;
Presentations of partner universities (participants);
Informational Seminar for students "ERASMUS+ Mobility"
Friday - Russian Day:
International Conference "Current Issues of Pre-Master Training of Foreign Citizens" (in Russian)
The scientific program of the International Polytechnic Week includes thematic seminars, conferences, working meetings and round tables for teachers, researchers and specialists.
A detailed program of the Week can be found in the corresponding section on SPbPU website. Registration is required to attend the events. For any additional information contact the coordinator of the International Polytechnic Week - Svetlana KALIKINA at: ipw@spbstu.ru
Prepared by International Academic Cooperation Department. Text: Olga DOROFEEVA
Print version