Polytech: Business, Languages and Culture - PR and Advertising
Within the frameworks of the festival "Polytech: Business, Languages and Culture" representatives of SPbPU Institute of Humanities carried out an interactive workshop at the Faculty of Communication Studies at the Autonomous University of Barcelona (UAB) for Master's Degree students in the field of PR and advertising.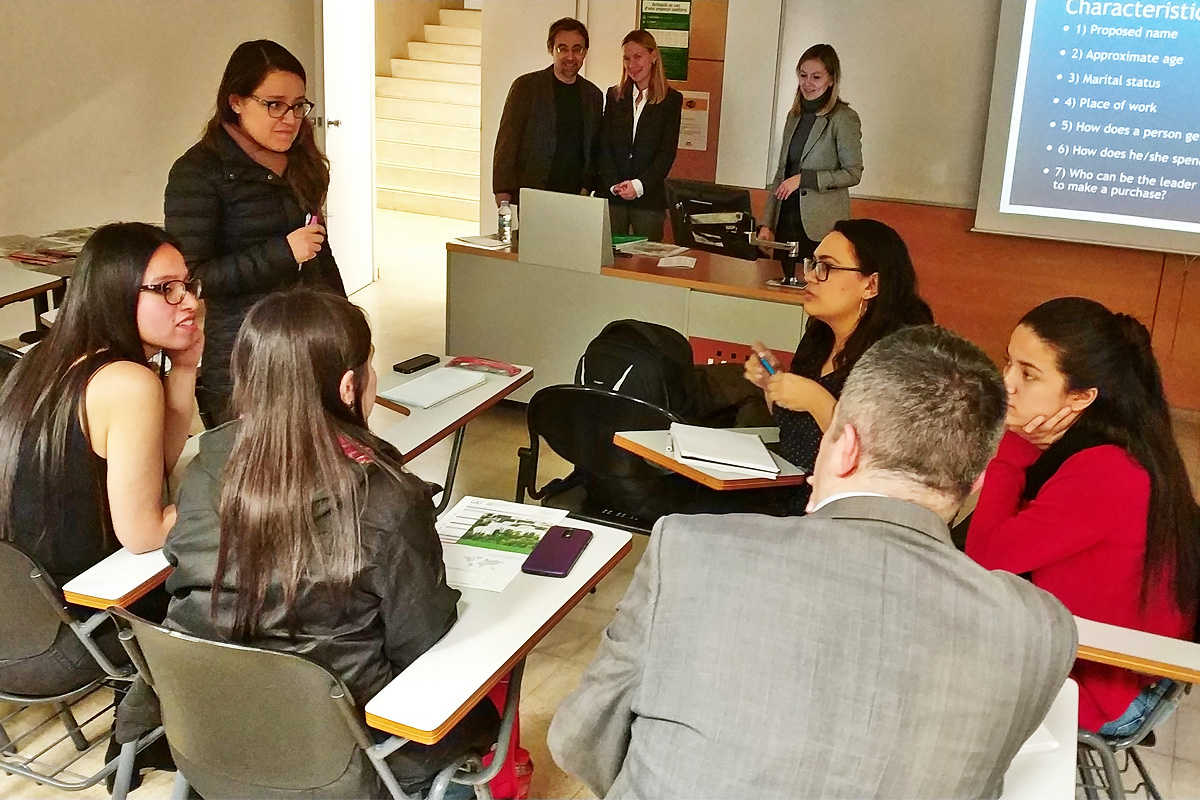 What are the target consumers like in Spain? Are they very different from Russian ones? To answer these questions SPbPU Institute of Humanities representatives Alexandra KOBICHEVA and Elena TOKAREVA offered students to create portraits of the target consumer for three products: a Nissan Qashqai car, a hoverboard and an Apple Iphone X. Students were very creative and developed a detailed description of potential buyers.
Summarizing the results obtained under the guidance of Alexandra and Elena the groups created the most effective advertising campaign. The groups made presentations of their projects and compared the portraits of the target consumers of the mentioned products in St. Petersburg and Barcelona. The results were amazing for everyone: it turned out that there is much in common between our markets.
Prepared by International Academic Cooperation Department
Print version