Polytech: Business, Languages and Culture - Study Russian
UAB Faculty of Translation and Interpreting has a separate direction for the Russian language studies. Within the frameworks of "Polytech: Business, Languages and Culture" festival there was a presentation of the full range of SPbPU educational opportunities in Russian studies and Humanities for students who study the language of Pushkin and Dostoevsky. UAB Conference Hall gathered over 60 participants: everyone was interested in SPbPU educational programs and enrollment process.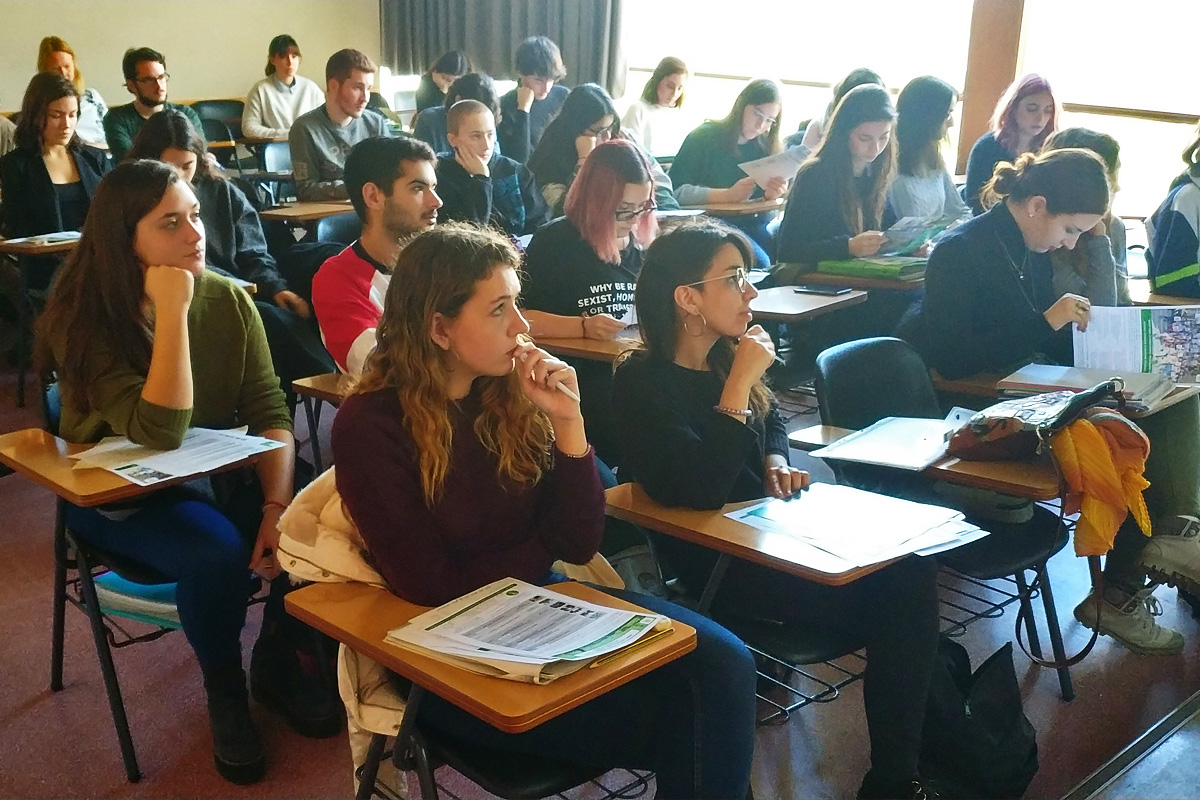 In particular, students were interested in International Polytechnic Summer School programs: in 2019 there will be 4 modules devoted to the Russian language, culture, literature and business communication. International Polytechnic Summer School coordinator Tatiana Kovalenko also told students about the Easter Russian language program specially designed to meet the needs of European students. The program traditionally takes place at SPbPU during the Easter holidays and lasts for 10 days. In the course of the program students get acquainted with the basics of Russian history and culture, master basic language skills and spend an unforgettable time in St. Petersburg.
The full list of the International Polytechnic Summer School programs is available in the special section of our website.
Furthermore, you can contact project coordinators by e-mail: summerschool@spbstu.ru or by phone: +7 (812) 534-25-31
Prepared by International Academic Cooperation Department
Print version