Polytechnic University presented unique cases at an international conference "Changes in Cooperation and Higher Education 2020
Polytechnic University presented unique cases at an international conference "Changes in Cooperation and Higher Education 2020
The SPbPU International Office presented unique cases of developing communications with foreign partners at the online conference "Changes in Cooperation and Higher Education 2020". The event was organized by Bialystok University of Technology (Poland). Representatives of universities from around the world - from Mexico to China, from Poland to Indonesia took part in the conference. Polytechnic University speakers were coordinators of international cooperation Svetlana KALIKINA and Daria MOKHOVA. 2020 proved to be a challenge for many universities: participants discussed distance learning in present-day conditions and options for the development of international cooperation.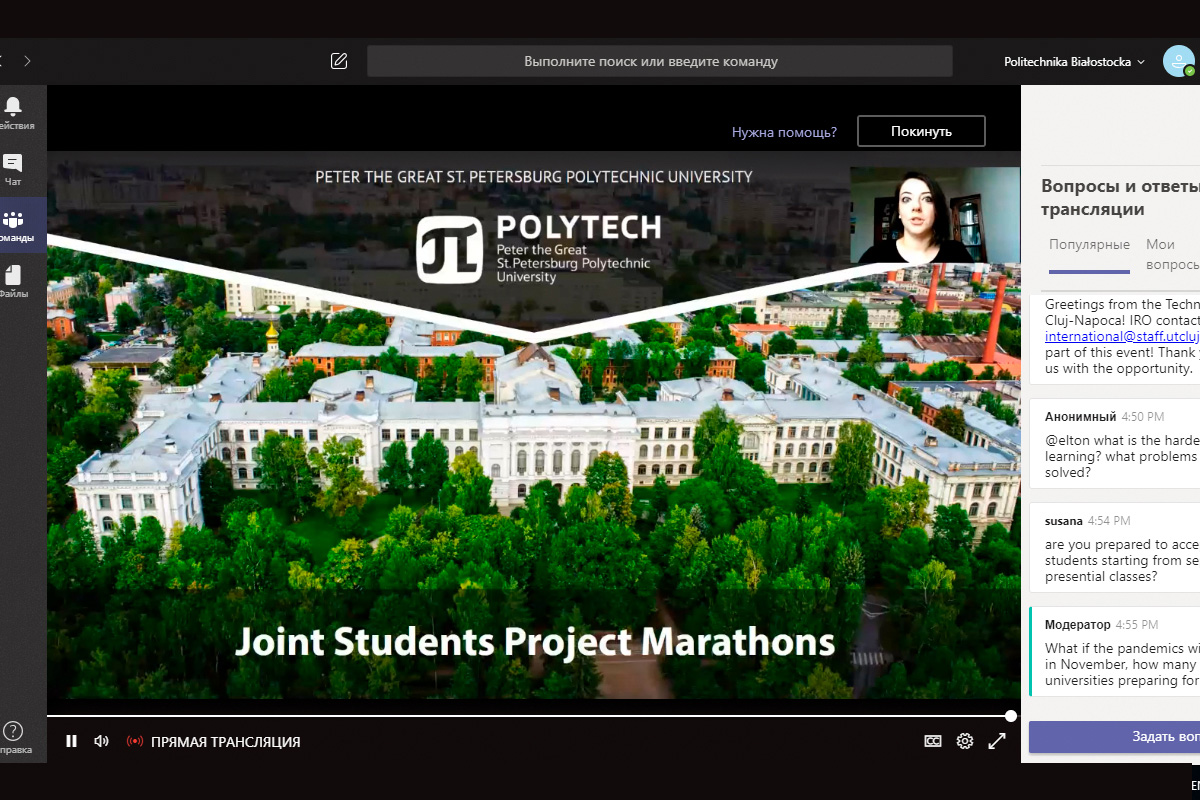 In the section "Challenges for higher education in a difficult period of the pandemic", Svetlana KALIKINA shared the experience in implementing an international student project marathon, which in 2020 will be held in a remote format. Despite the difficulties, the interest of foreign partners in the marathon is only growing: many countries red-flagged the success of the joint project of SPbPU and Graz University of Technology (Austria), and despite the coronavirus pandemic, are holding active negotiations with the international office of Polytechnic University on the participation in the marathon.
As part of the section "International Cooperation in the Near Future," Daria MOKHOVA spoke about the projects that, thanks to the accumulated experience could be practically transferred into a remote format with virtually no changes. The speaker specifically emphasized that even in remote mode, intercultural communication is a huge advantage for project activities, and one of the opportunities to unite students during a pandemic despite the closed borders. The major international project of Polytechnic University is the International Polytechnic Summer School, as well as a unique for Russia event, the 17th Modeling Week, this year will be held in online format.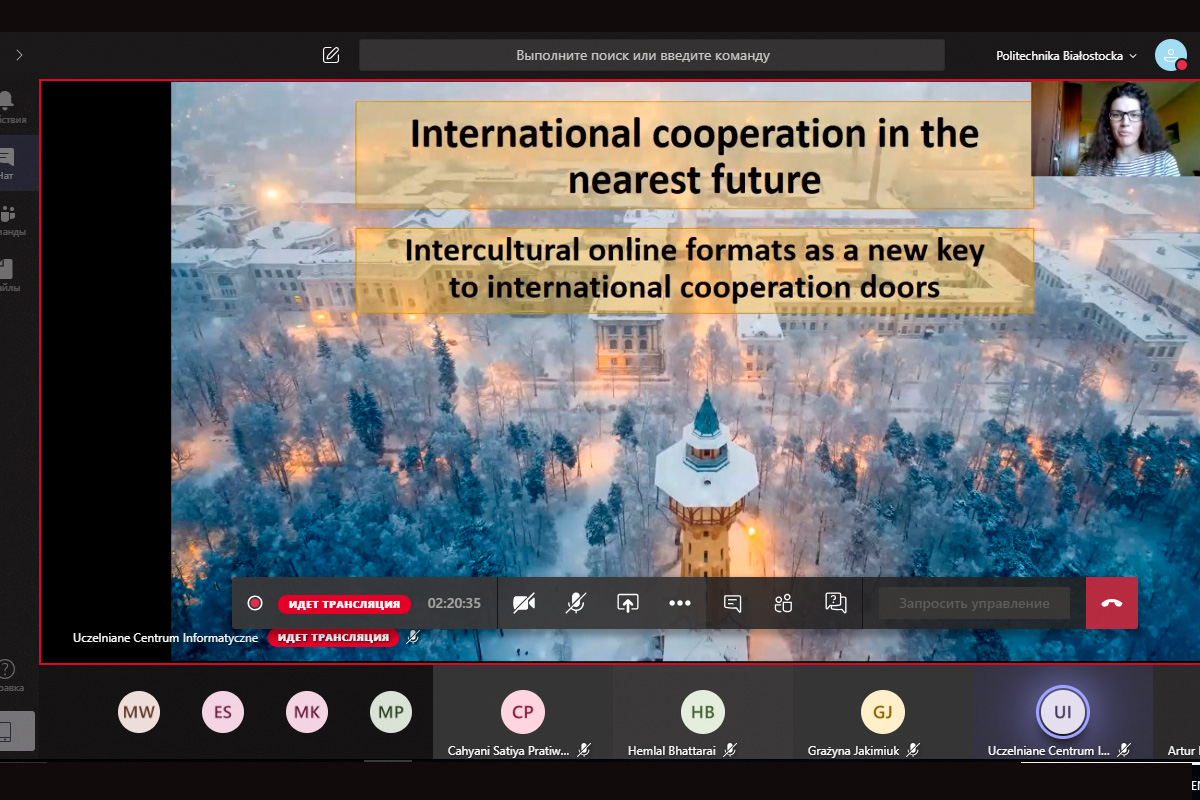 What will joint research and collaboration look like after the pandemic? How to motivate students to study online? How to ensure high quality of the learning process in distance learning? The speakers sought answers to these and other questions and shared their views during the debate that followed each session. The event aroused great interest among participants from all over the world. The guest from Argentina commented live: "Listening to professionals is a huge source of inspiration. We keep in touch with students and staff, stay together and move forward step by step - this is the key to efficient performance. Thank you all for that!"
Marta KOSIOR-KAZBERUK, Vice-Rector for International Relations of Bialystok University of Technology, supported this idea: "We all must stay together now, despite the difficult circumstances prevailing in the world at the moment." The pandemic did not stop the development of internationalization, but, on the contrary, became the basis for the development of new forms of cooperation and alternative solutions for productive collaboration.
Prepared by the SPbPU International Office
Print version