Polytechnic student about blood research, vaccine development, and winning the Russian presidential contest
Polytechnic student about blood research, vaccine development, and winning the Russian presidential contest
Yelizaveta ROMANCHUK, a Master's degree student at the Institute of Biomedical Systems and Biotechnology, is not afraid of ambitious goals: during her studies at SPbPU, she studied medical physics, conducted blood research, and did an internship at the Anatoly Smorodintsev Flu Research Institute. In addition, Elizaveta became the only SPbPU student who won the All-Russian Open Competition for Russian President scholarships for students studying abroad, and shortly she plans to go to Belgium, where she will start working on a vaccine against human immunodeficiency virus (HIV). In an interview with SPbPU International Office, Elizaveta ROMANCHUK told why she decided to take part in the competition, what helped her to win and what tasks she sets for herself during her studies at the Free University of Brussels.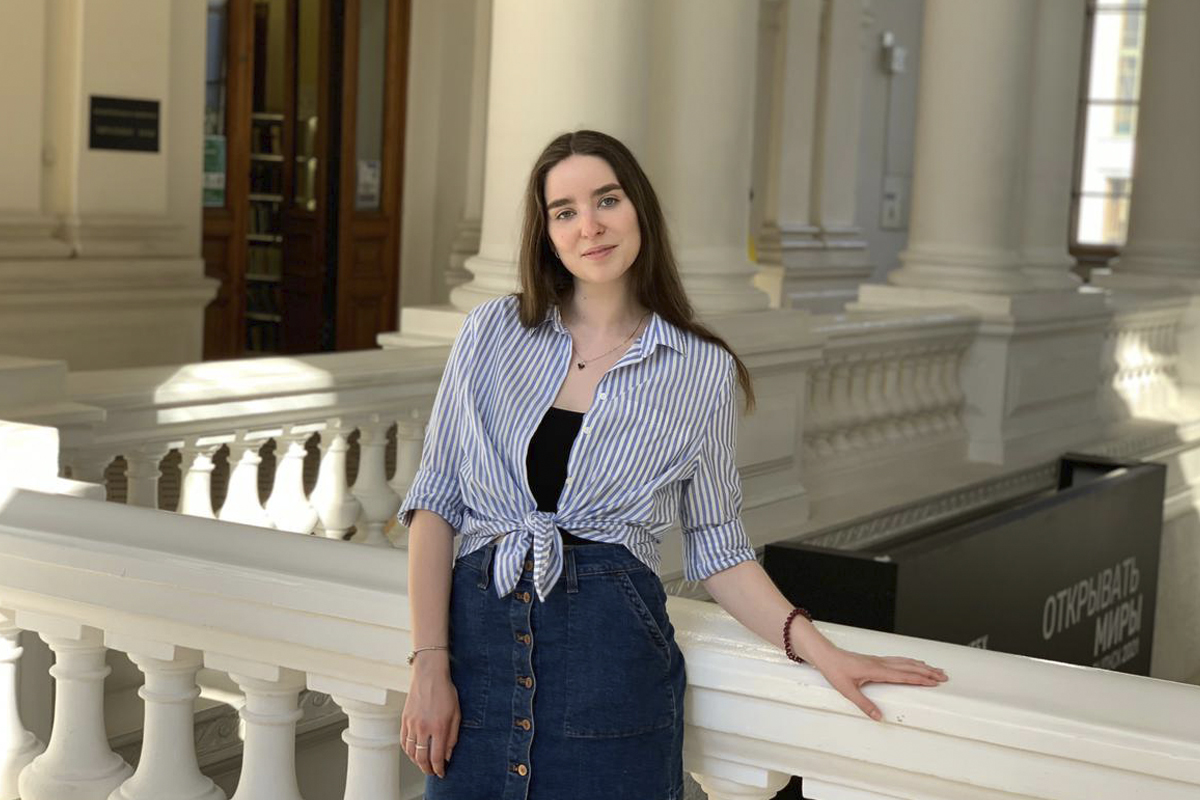 — Lisa, we are glad to see you! Tell us a little about yourself — what city are you from, how long have you been studying at Polytechnic University?
— I came to Polytechnic University from Tomsk. Since I was in the Physics and Mathematics Department, I was looking for a Bachelor's degree in technical physics. I honestly admit that physics didn't that much appeal to me. But once, back in Tomsk, I was at a doctor's appointment and shared with her that I was not attracted to physics, and she told me about medical physics. I found that interesting. I've always dreamt of St. Petersburg, and when I was looking for information about educational programs, I saw that Polytechnic University has a program in medical physics. Interestingly, I entered the Institute of Physics, Nanotechnology, and Telecommunications, and graduated already from the Biomedical Systems and Biotechnology, which was just formed during my studies. Now I am also studying here, in the international Master's degree program «Molecular and Cellular Biomedical Technologies».
— How did you find out about the fellowship?
— Last semester we had Professor Joeri AERTS from the Free University of Brussels (Belgium) as a lecturer. He liked the work I did during the semester. During the exam, Professor AERTS offered me to work in his laboratory. Of course, I agreed, but at first, I thought it was about postgraduate school. But it turned out that Professor AERTS was referring to the scholarship of the President of the Russian Federation for students studying abroad. I studied the information on the website of the Ministry of Education and Science and then contacted the International Office of SPbPU. They told me what documents I had to prepare and what I had to submit for the competition.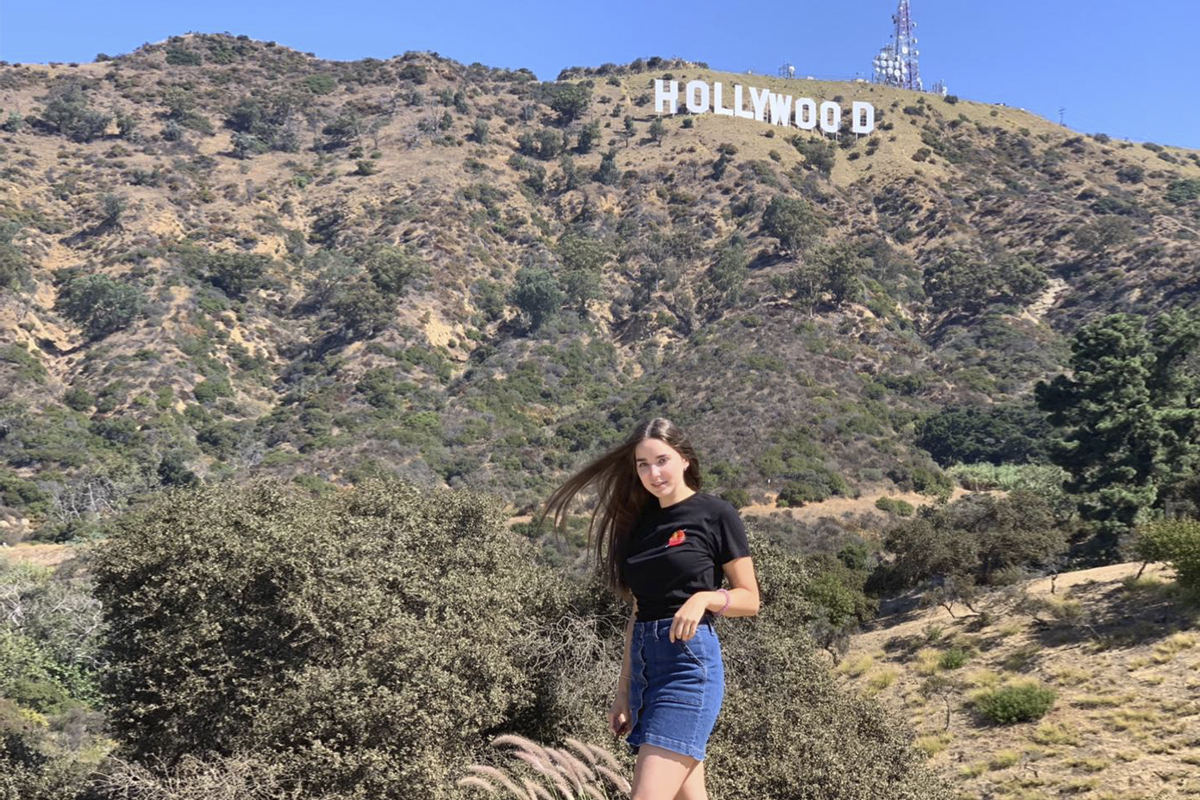 — Have you already had experience studying abroad?
— No, but I lived and worked in the U.S. for several months as part of the Work and Travel program. It was the most rewarding experience, which helped me improve my English, gain valuable skills in communicating with native speakers and learn to look at the world from a broader perspective. I understand how important it is to get information from different sources in today's world, so I was very enthusiastic about the opportunity to go and study in Belgium.
— How many documents did you have to collect?
— There are a lot of documents, but the decisive role is still played by scientific achievements. I was very lucky that my previous supervisor wrote a lot of articles and I had the opportunity to join the work on them. Thus, I have good baggage scientific work. Also, I had to provide a recommendation from Polytechnic University about my grades, information about the program in which I study, feedback from at least two academic leaders about me as a young professional. I also had to write a motivation letter about why I chose a Belgian university and what I plan to do there.
— Tell us more about that, what?
— I was invited to join the development of an HIV vaccine. I found it very interesting, and I wrote a detailed letter about how relevant this topic is today, and that research will benefit hundreds of thousands of people who are currently struggling with the disease. The HIV pandemic in the world has been going on for more than 10 years. And it's up to us when it stops.
— And before that, were you involved in vaccines?
— Not really. In undergraduate school, we were doing blood studies, using different tools to see how blood behaves, how we can speed up tissue regeneration. I entered the Molecular and Cellular Biomedical Technologies program; we are just developing a profile in Vaccinology and Immunology, but it is already essentially my specialty. For six months, I interned at the A.A. Smorodnintsev Flu Research Institute, where I also worked on developing a vaccine, but for influenza. But now I have moved on from that topic because developing a vaccine for HIV seems more interesting to me.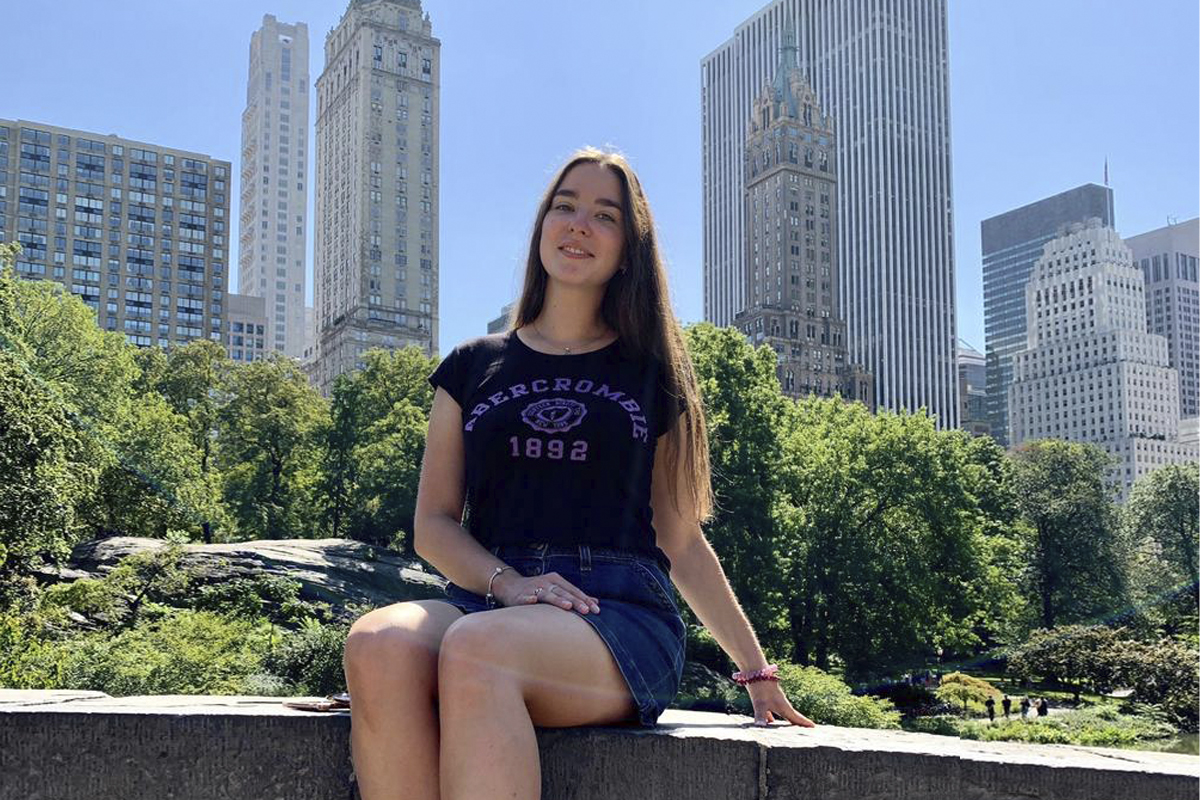 — It's an interesting path to follow. You started with technical physics, then switched to blood research, and now you plan to work on an HIV vaccine. How did that come about?
— During my studies, I realized that I am not a physicist. For two years I did blood research, my undergraduate work is devoted to this topic. Then I entered the international Master's degree program. I know English quite well, and I wanted to apply it to my studies, learn more terminology, and study foreign disciplines. Immunology and virology seemed to me then as promising fields, and now, at the time of the pandemic, this topic is more relevant than ever. In the future, I would like to work in a company that develops vaccines.
— Are you satisfied with the English language training at Polytechnic University?
— I was pleasantly surprised that almost all subjects are taught in English. Some of our lectures are given by foreign professors — last semester we had an instructor from Belgium, next semester at least two more foreign professors are planned. Almost all our group consists of Russian students, there is only one foreigner — he is from Lebanon, and now because of the pandemic he is studying remotely.
— When you finish your studies in Belgium, what do you plan to do?
— I'm studying there for a semester, collecting data for my Master's degree thesis, writing it, defending myself, and then moving on to the next stage! Ideally, I would like to continue in postgraduate school — I heard that Polytechnic University offers international postgraduate programs with leading foreign universities.
— What would be your advice to guys who are planning to go to study abroad?
— If you get such an opportunity, be sure to use it. You will get very important skills that will be useful to you in the future!
— Lisa, thank you for the interesting interview! We wish you success and good luck in your activities!
Prepared by the SPbPU International Office
Print version