SPbPU and BarcelonaTech have signed an Agreement on Cooperation
Cooperation between SPbPU and a leading university of Catalonia reached a new level: on December 12 SPbPU and Polytechnic University of Catalonia (BarcelonaTech) signed an Agreement on Student Exchange. The Agreement was signed by the two Vice-Rectors for International Relations – Dmitry ARSENIEV and Juan Jesus PEREZ.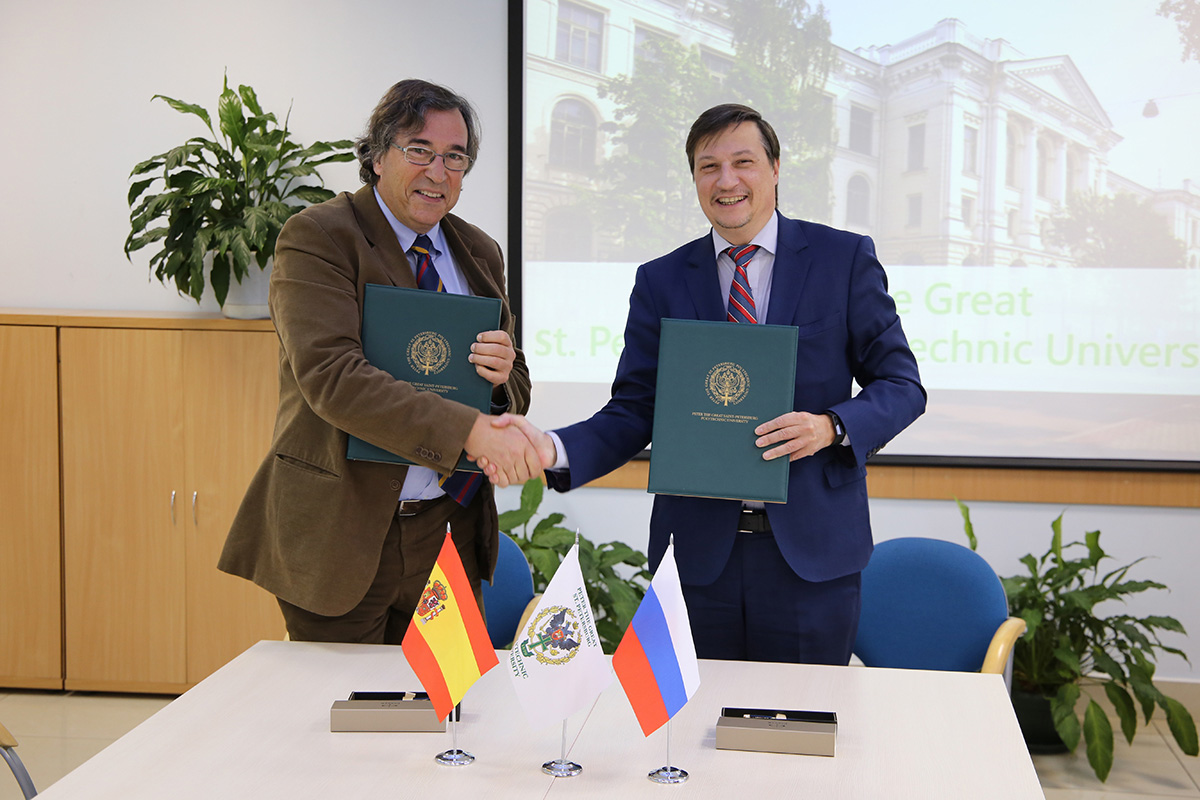 Both vice-rectors underlined at the meeting at SPbPU Resource Centre for International Activities that signing the agreement is only the beginning of the route towards strategic partnership. SPbPU and BarcelonaTech have more than enough grounds for complex partnerships: a wide range of mutual interests in science and education and a significant number of projects that have already been implemented in cooperation, including the TEMPUS project. During the project an expert group developed standards and guidelines for ensuring the quality of educational programs taking into account conditions and requirements in Russia and specialized software to form documentation for ensuring the quality of educational programs in an online mode. Within the frameworks of scientific cooperation SPbPU and BarcelonaTech have a number of joint publications.
"There is a lot in common between our universities. We do a lot to develop international educational programs and facilitate student and faculty exchange as well as to strengthen partnership relations abroad. I am confident that the agreement signed today will open up new perspectives for both universities, " underlined Juan Jesus Perez.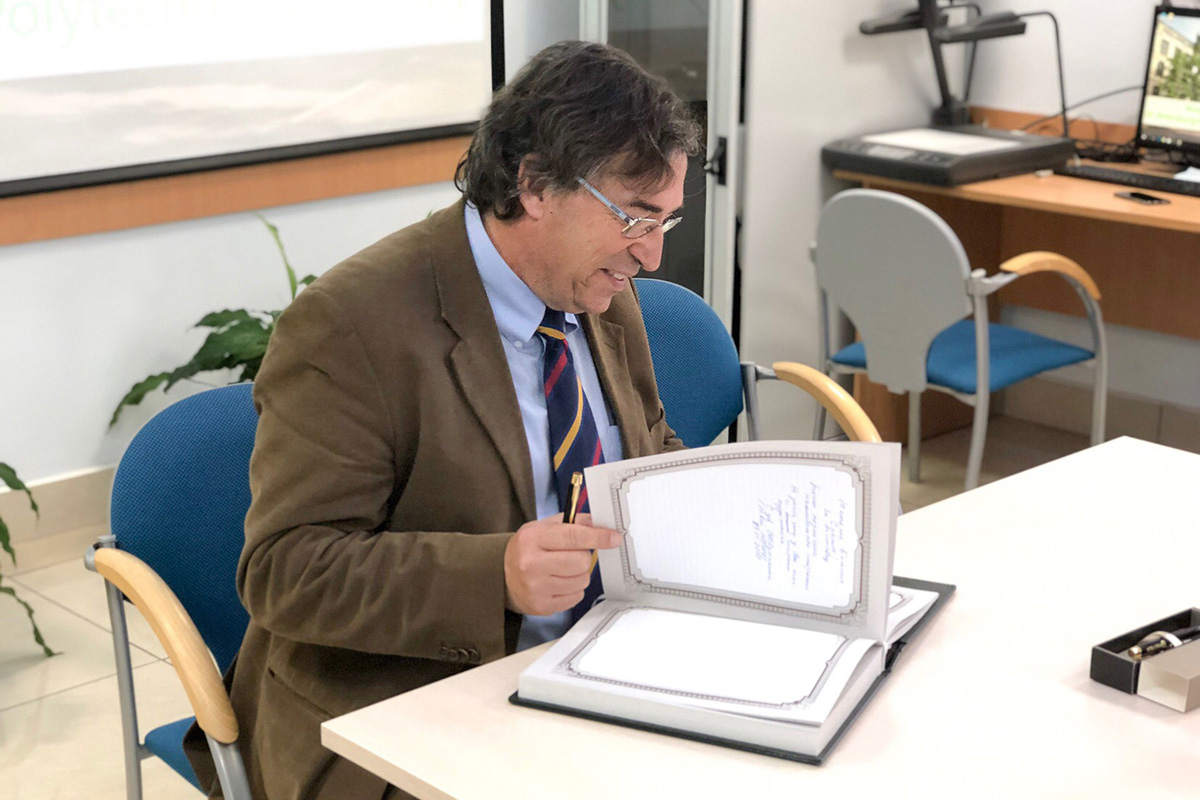 The parties agreed on expanding cooperation during the festival "Polytech: Business, Languages and Culture". The festival was carried out by SPbPU international services in cooperation with the Information Office in Spain. It is planned that in January the universities will sign additional agreements and three SPbPU institutes – Institute of Computer Science and Technology, Institute of Civil Engineering and Institute of Metallurgy, Mechanical Engineering and Transport – will develop research projects with partners from Catalonia.
After that Russian and Catalan parties will begin developing a roadmap and preparing a complex agreement. SPbPU and BarcelonaTech rectors will sign it on February 18, 2019 during the events devoted to celebrating the 120th anniversary of Peter the Great St. Petersburg Polytechnic University. As well, the nearest plans include applying for the Erasmus+ Mobility program and the development of joint summer school modules.
Prepared by International Academic Cooperation Department
Print version