Student Day of the International Polytechnic Week: over 300 participants
Student Day of the International Polytechnic Week: over 300 participants
Student day was held for students of the Polytechnic University and other universities of the city - an event that is necessarily included in the program of the International Polytechnic Week (IPW). Taking into consideration the previous years' excitement this year representatives of Russian and foreign universities were located on the first floor of SPbPU Main Building.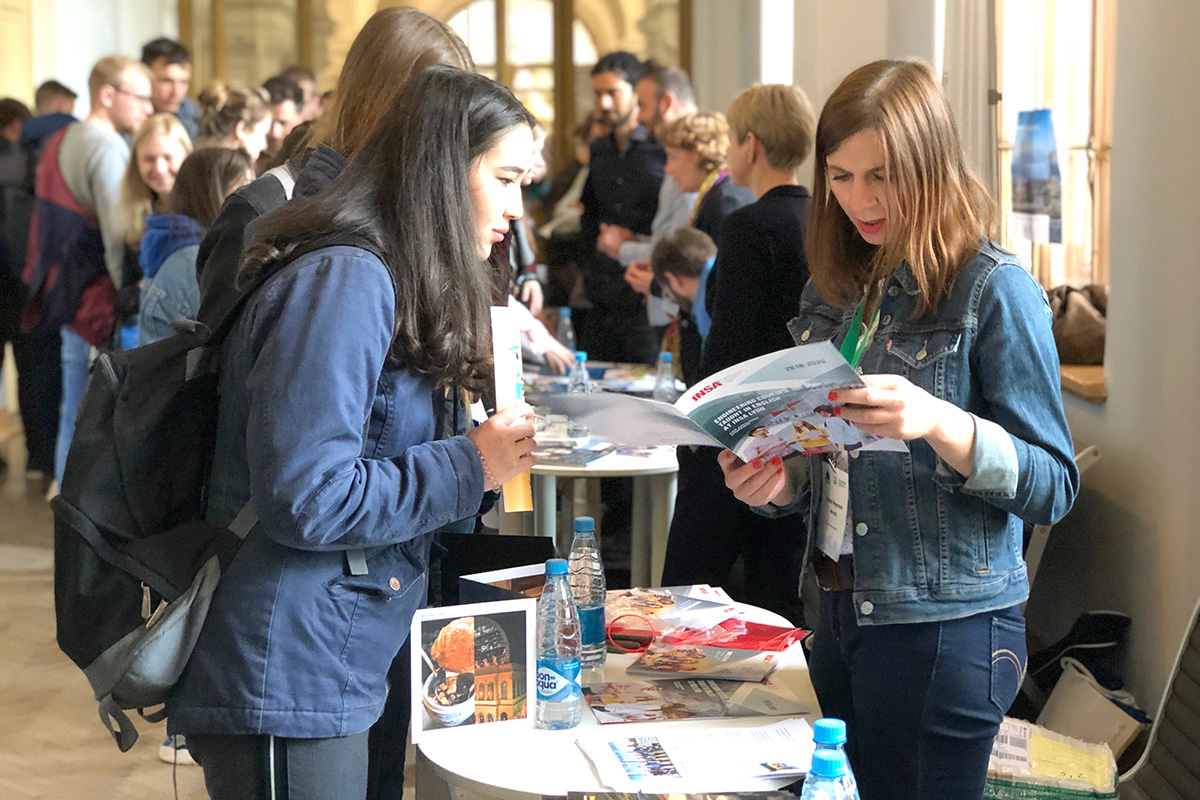 IPW Student Day is an opportunity for universities to present educational programs and talk about studying abroad to their target audience - students. Over 300 young men and women from the Polytech and other educational institutions of St. Petersburg were able to meet yesterday with representatives of the Technical University of Munich (Germany), Technical University of Berlin (Germany), DAAD (Germany), University of Porto (Portugal), Odisee University College (Belgium), Beihang University (China), Haaga-Helia University of Applied Sciences (Finland), The University of Campinas (Brazil), INSEEC Business School (France), Sivas Cumhuriyet University (Turkey), Fatih Sultan Mehmet Vakif Univeristy (Turkey), Kharazmi University (Iran). As well among the participants there were colleagues from Nuffic Neso Russia the Dutch partner of Polytech that recently celebrated the 10th anniversary. And, of course, Russian students were able to learn the details about international programs that the Polytech is implementing.
"We have been participating in the International Polytechnic Week for many years and we have always noticed a very high level of organization of the event. It is nice to see the interest of your students; they are truly involved in the educational process and show great interest in studying abroad. This is very important" mentioned Professor Dirk Van de VELDE from Odisee University College (Belgium).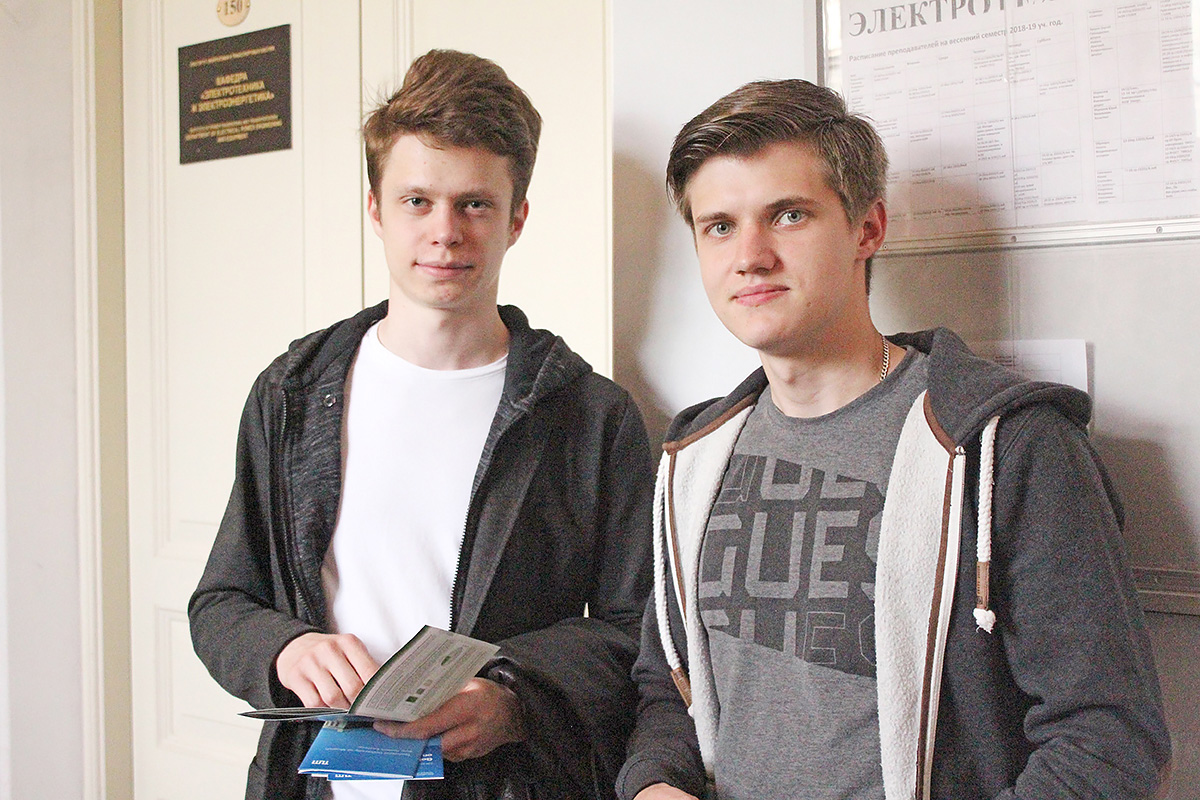 "Modern students are open to the world. They are purposefully looking for opportunities to gain new experience and knowledge not only in their own university, but also in other countries. And the task of universities is to provide these opportunities by developing a sustainable international inter-university partnership", underlined Mirva TOIVONEN, the international coordinator of Haaga-Helia University of Applied Sciences.
This year a foreign student presented his university at the exhibition stand: Diogo TELES from Brazil, who came to SPbPU as an exchange student, told everyone about his university and its educational programs. "I believe that if there is an opportunity to go to study abroad, it should be used. You discover a new world, develop your horizons, and acquire valuable communication skills. I study intelligent systems and technologies and I like the SPbPU programme very much. I would love to come to St. Petersburg again, " he said.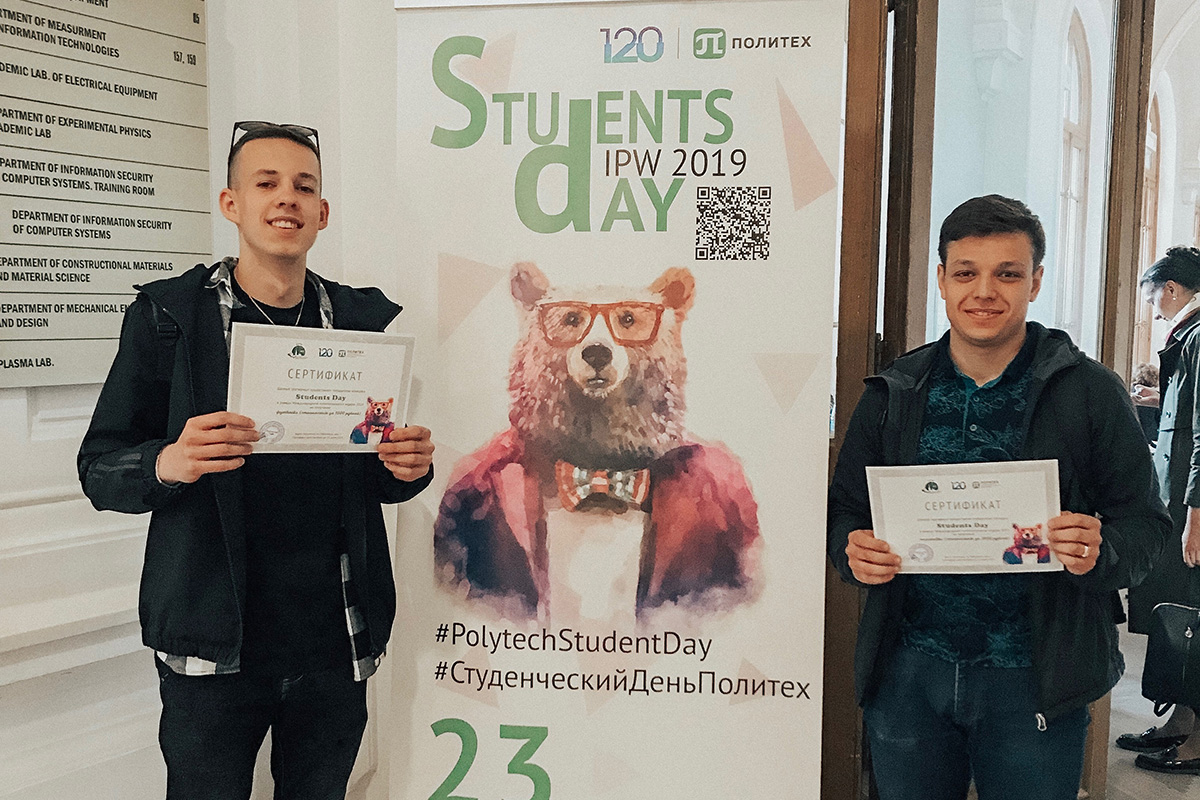 Within the framework of the Student Day students as well practiced their foreign language skills and participated in a photo contest. Traditionally at the end of the event the organizers held awarded the winners - this year the winners received certificates for Polytech's branded souvenirs - sweatshirts, T-shirts and thermo cups with the symbols of the university.
Prepared by International Academic Cooperation Department. Text: Olga DOROFEEVA ДОРОФЕЕВА
Print version