President of TH Wildau Lazslo UNGVARI became a Honorary Doctor of SPbPU
President of TH Wildau Lazslo UNGVARI became a Honorary Doctor of SPbPU
November 27, 2017 in Conference Hall of SPbPU Scientific Council there was a solemn ceremony of granting President of Wildau Technical University of Applied Sciences (TH Wildau) Prof. Dr. Lazslo UNGVARI an academic gown and a diploma of Honorary Doctor of SPbPU.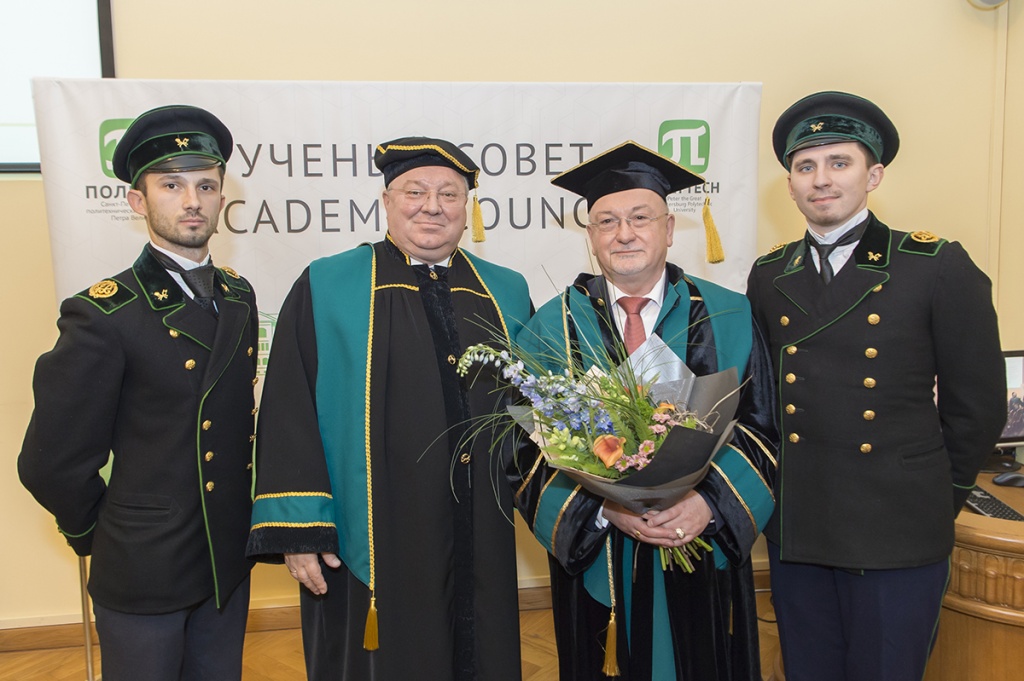 As SPbPU Rector, Academician of the Russian Academy of Sciences A.I. RUDSKOY emphasized, Lazslo UNGVARI was an old Polytechnic University friend. Prof. Ungvari has lots of different titles and awards: he is a Doctor of Economic Science, an Honorary Professor and Doctor of Hungarian, Slovakian, Russian, Kazakhstani and Georgian universities. Besides, Lazslo Ungvari is an owner of a Hungarian order of merit, a president of German-Kazakhstan University of Almata fund Senate, a member of committee for researches in the field of industrial mechanic engineering in the frame of distance learning and author of more than 300 scientific articles and reports.
SPbPU Secretary of Academic Council, Chief Administrative Officer of Rector's Office V.P. ZHIVULIN traditionally familiarized everyone with the Provision about an Honorary doctor of Polytechnic University. Then director of Institute of Industrial Management, Economics and Trade (IMET of SPbPU) V. A. SHCHEPININ introduced prof. UNGVARI to the members of Scientific Council.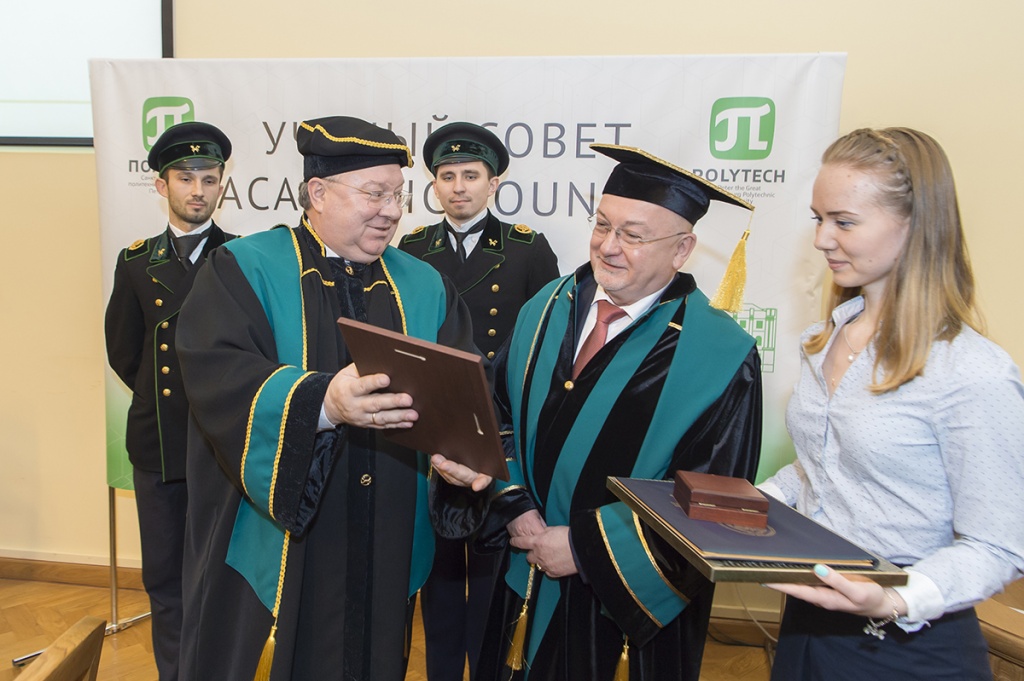 "Wildau Technical University of Applied Sciences has been SPbPU partner since 2010, and thanks to Mr. Lazslo UNGVARI, cooperation between our universities got special development. In particular, it can be seen in the realization of Double Degree Program "Industrial management", - director of IMET pointed out.
First graduates of the program got their diplomas in June, 2017. They studied in Russia and Germany, undertook internships in various German companies and received two state-recognized degrees: Bachelor of Engineering (TH Wildau) and Bachelor of Management (SPbPU), and also European Diploma Supplement and a Certificate confirming knowledge of the German language TestDaf. Three month later Mr. Lazslo UNGVARI gave student membership cards to new first year students. Now 30 participants of "Industrial management" program learn German for their future studying at TH Wildau and internship in Germany.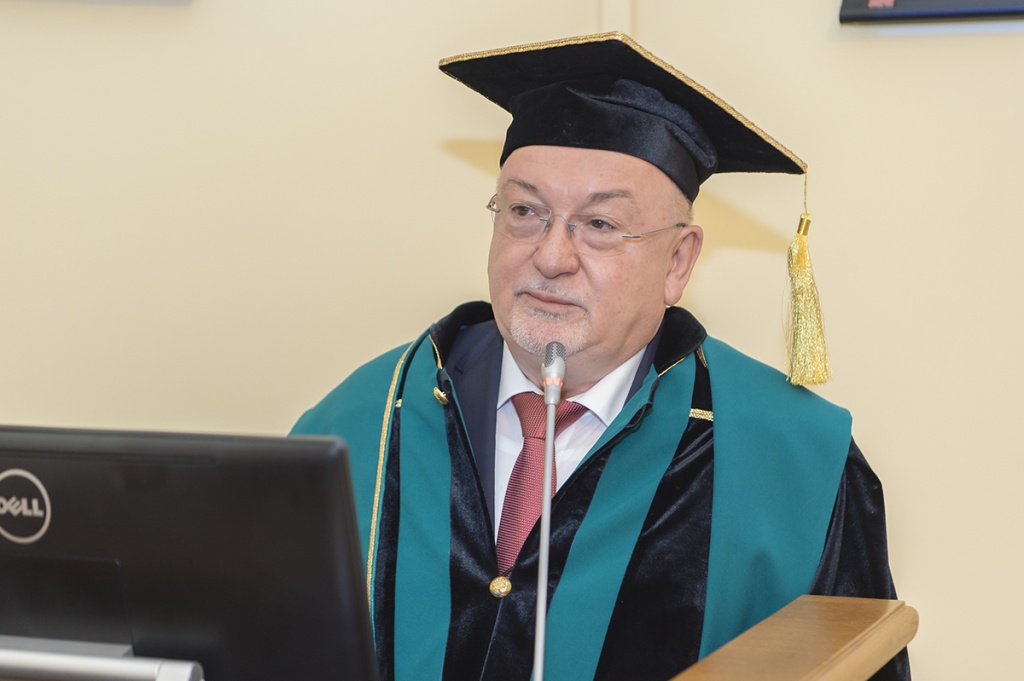 A gown and a diploma of Honorary Doctor of SPbPU were presented to prof. UNGVARI, with "Polyhymnia" youth choir singing the student anthem "Gaudeamus".
At the end of the ceremony Professor UNGVARI gave a lecture to the members of SPbPU Scientific Council on the topic of management in modern universities, setting off special aspects of control in education area and factors which have an impact on it.
Print version