The VIII International School by Fablab Polytech has Started
Belgium, Hungary, Germany, Greece, Spain, Italy – from 4th to 11th April you can find students from these and seven more European countries busy with their own innovative projects at the laboratory Fablab Polytech.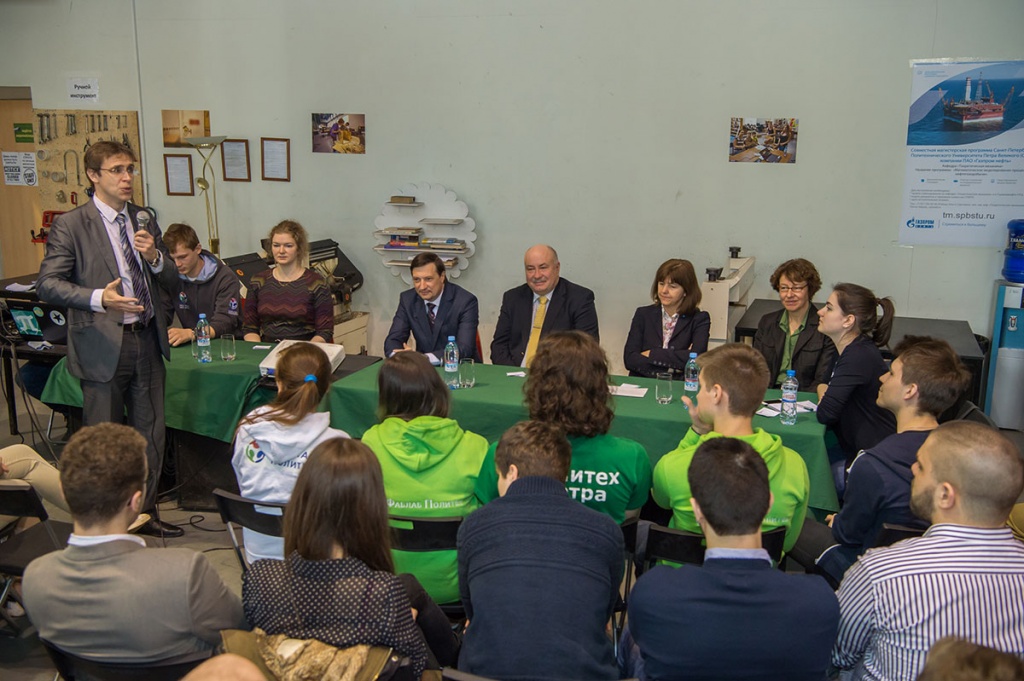 On 4th April the VIII International School by Fablab Polytech called "International Design Project" started. It had been organized in partnership with Leibniz University of Hannover, a strategic partner of the Polytechnic University, and the Student Engineering Society of SPbPU.
D.G. Arseniev, Vice-Rector for International Relations, and O.S. Ipatov, acting in lieu of the Vice-Rector for Research, took part in the opening ceremony. The participants were welcomed by the representatives of Leibniz University of Hannover, namely by Professor Monika Sester, Vice President for International Affairs, and Doctor Birgit Barden-Läufer, Head of the International Office.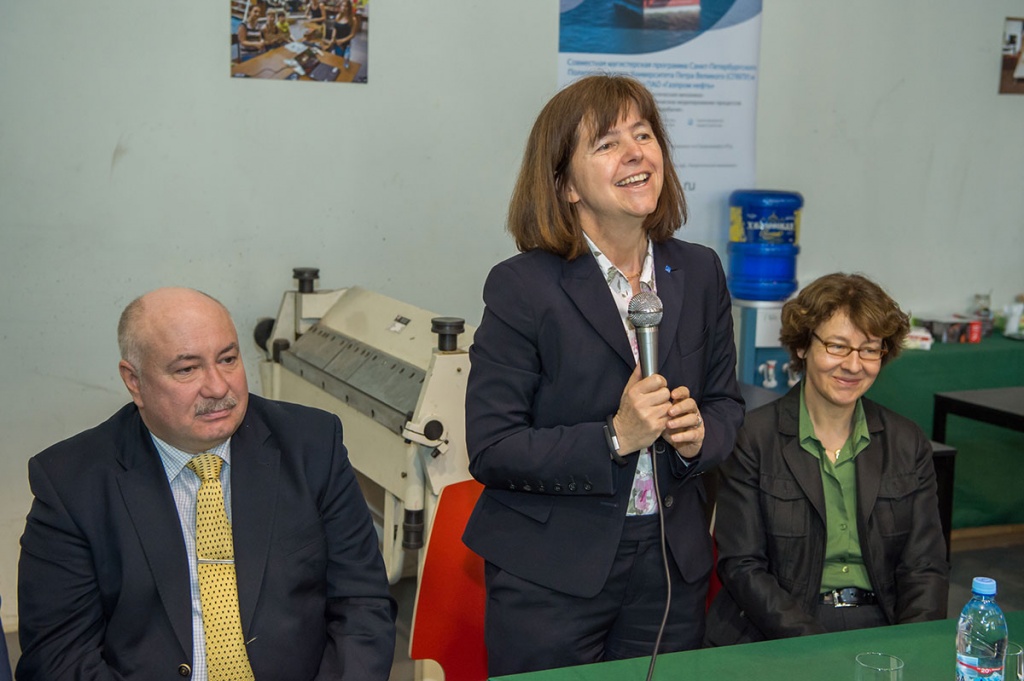 Monika Sester admitted that a digital laboratory appeared at Leibniz University of Hannover after German students had visited the Polytechnic University. "Our students returned after the V International Engineering School by Fabalab Polytech greatly inspired, and immediately asked the university executives to open a Fabalab. This format of education is really unique and until last year there were no analogues in Germany", explained Monika Sester.
Within the seven days the School is open 80 students are to implement 13 research and engineering projects under the guidance of the staff of SPbPU and the representatives of Leibniz University of Hannover employing state-of-the-art technologies and using the digital equipment of Fablab Polytech. During a presentation that is to take place on 11th April young engineers are planning to demonstrate "a smart room", mini air hockey, a likes meter, Rubens's pipe, a charger for batteries, a printer for printing photos from Instagram social network, etc. The results of the School are to be summed up in Hannover in mid July this year.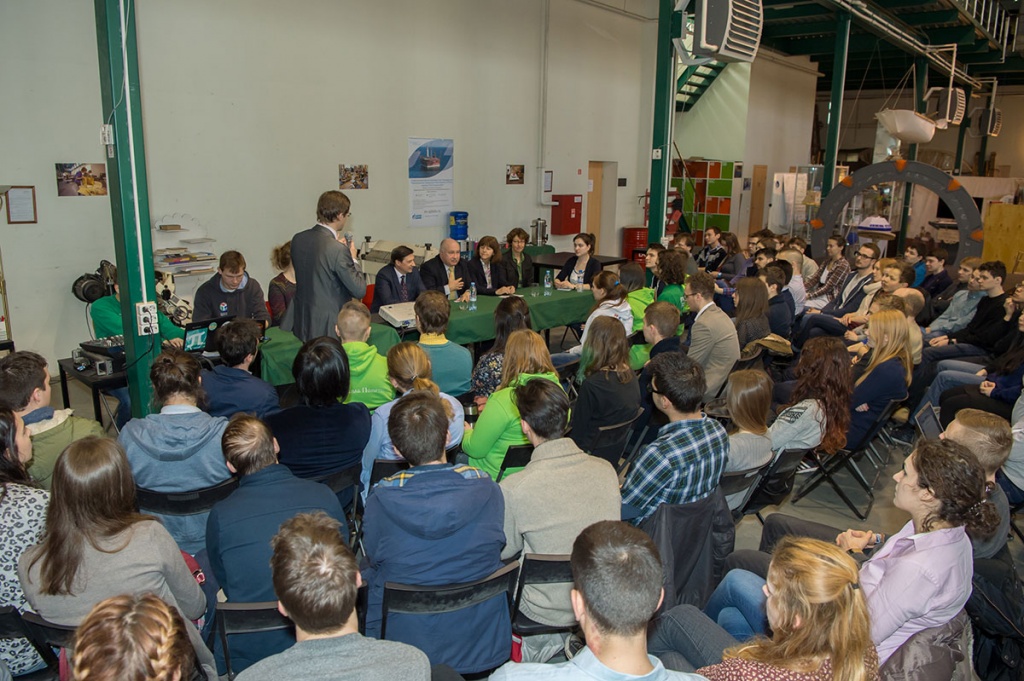 The VIII International School by Fablab Polytech is part of a three-month international program to be opened again, which has been developed in partnership with the Center for the Didactics of Engineering and Language Center of Leibniz University of Hannover within the framework of the International Design Project.
In our next reports we are going to give you more detailed information about the School and the innovative projects developed during this event.
Media Center, SPbPU
Print version