Polytech and Siemens Opened Joint Laboratory «Industrial Artificial Intelligence»
Polytech and Siemens Opened Joint Laboratory «Industrial Artificial Intelligence»
Today November 29, 2017 the Grand Opening of R&D Lab «Industrial Artificial Intelligence» took place in Peter the Great St. Petersburg Polytechnic University. Siemens LLC allocated about 21 million rubles for laboratory software and hardware that was integrated with Supercomputer Center «Polytechnic». The peak total computer performance of the complex reaches 2 petaflops that allows to solve world class problems.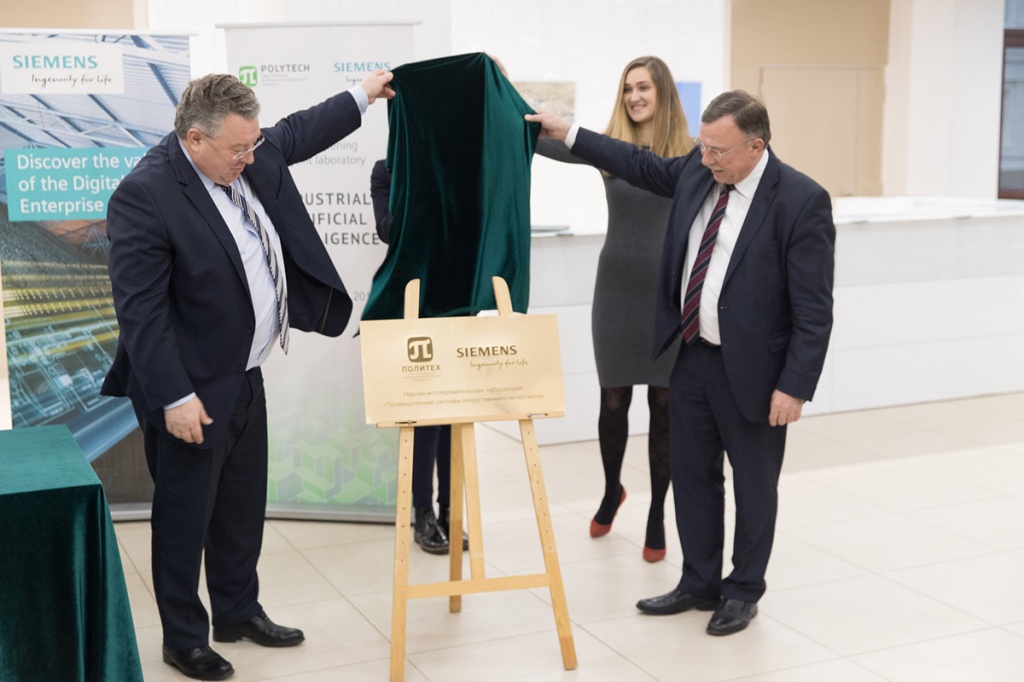 With help of Artificial Intelligence new Lab will carry out monitoring and diagnostics of industrial systems and devices. The R&D results will be applied not only in high-tech industrial fields such as oil and gas industry, energy industry but also in the spheres of urban management and regional logistics systems that particularly attracts attention of the government authorities represented at the Grand Opening by Vice-Governor of Leningrad Region Oleg Koval and Chairman of the Committee on IT and Communications Denis Chamara. As a token of German-Russian cooperation support Pietro Merlo, head of the Department of Culture, Press and Communications at the German Consulate General in St. Petersburg attended the ceremony. In addition Grand Opening of the Lab was visited by the heads of regional enterprises, Siemens and SPbPU employees, media representatives.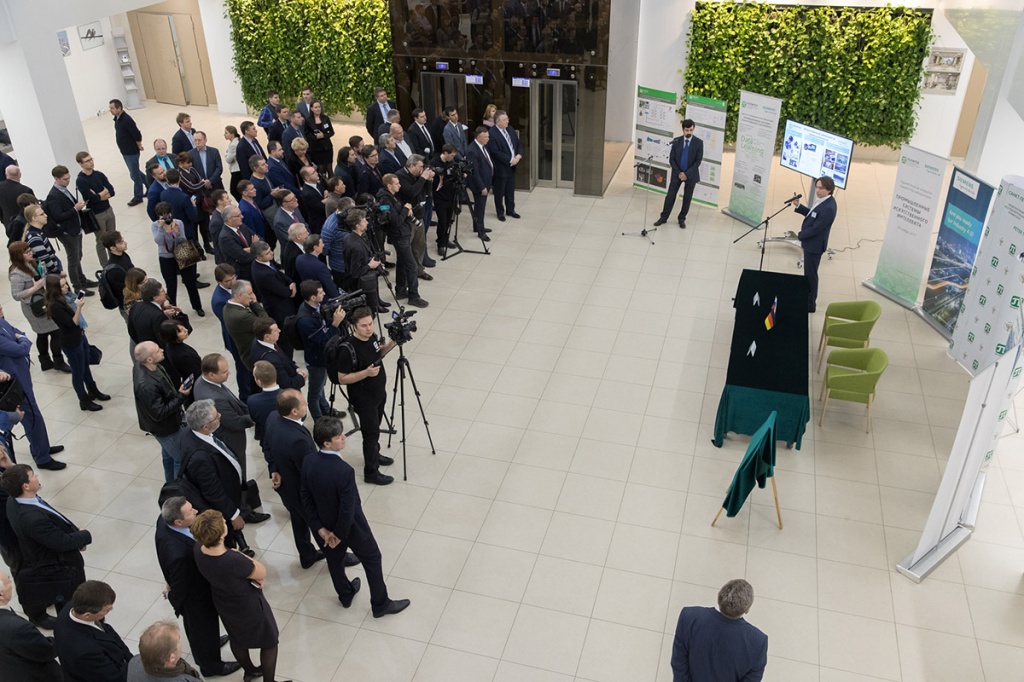 At the Grand Opening Andrey Rudskoy, academician, rector of Polytechnic University noted the importance of today's event: 'We have taken a step towards the development and advancement of relationships with world leader, a company that is ahead of many others in the sphere of innovations and introduction of new and advanced technologies'. As rector of SPbPU said Siemens is a 'state within a state' and 'it is a pleasure for us to work with such an important partner'.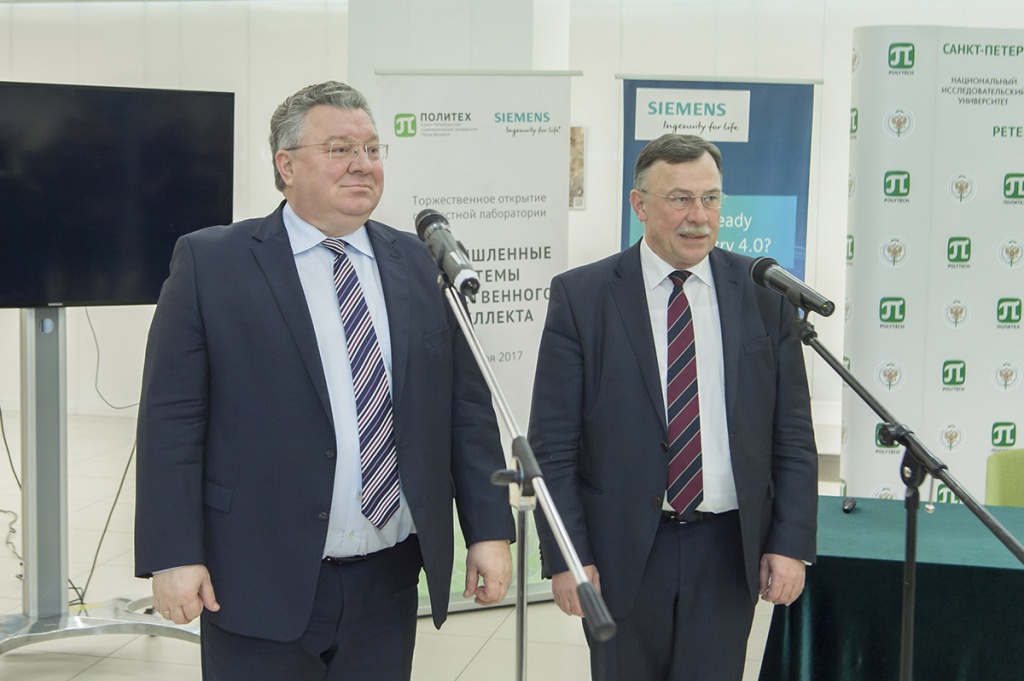 The history of the industrial development and St. Petersburg is closely connected with the company: the first corporation office of Siemens in Russia was opened in 1853, only 5 years after Siemens foundation in Germany. Today Polytechnic University is a continuer of these traditions. University cooperates with Siemens since 1993, in 2008 the Strategic Cooperation Agreement on the full range of Siemens activities was signed.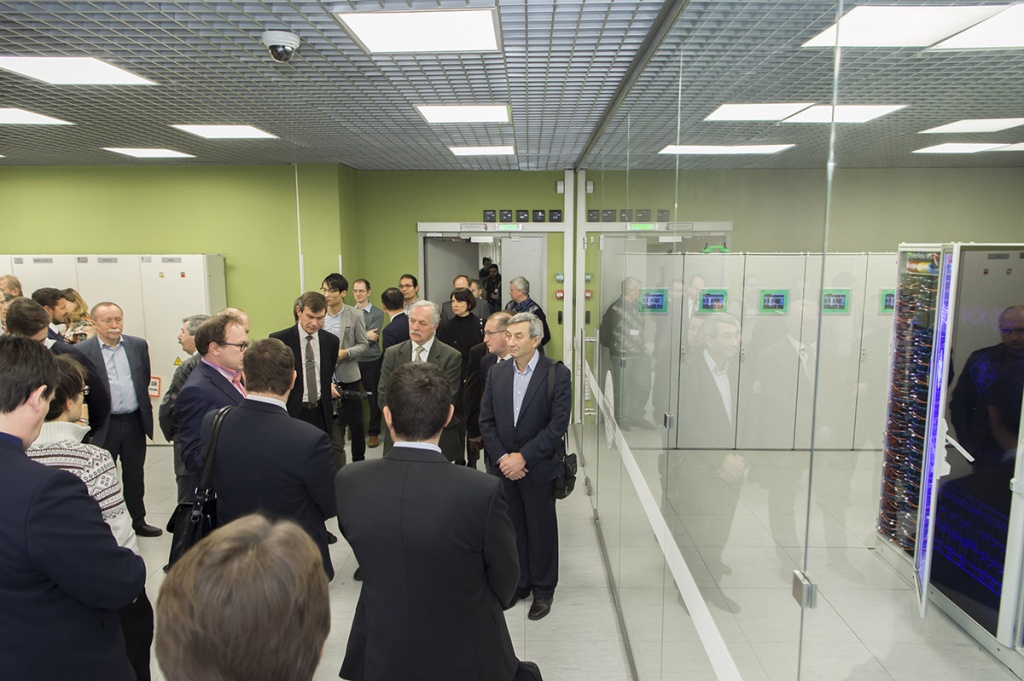 Vice-President of Siemens AG, President of Siemens in Russia Dietrich Moeller noted that the company together with Polytechnic University carries out ambitious IT development programme. 'Digital technologies and Artificial Intelligence is the future. That is what new laboratory will deal with. The laboratory is equipped with supercomputer by which it is possible to discover solutions for oil and gas industry, machinery and urban infrastructure with greater speed, quality and efficiency', - underlined Dr. Moeller.
Specialized supercomputer with a peak performance of about 1 petaflops set in laboratory is intended for solving problems in the field of artificial intelligence and machine learning. That is the only system of this class in Russia.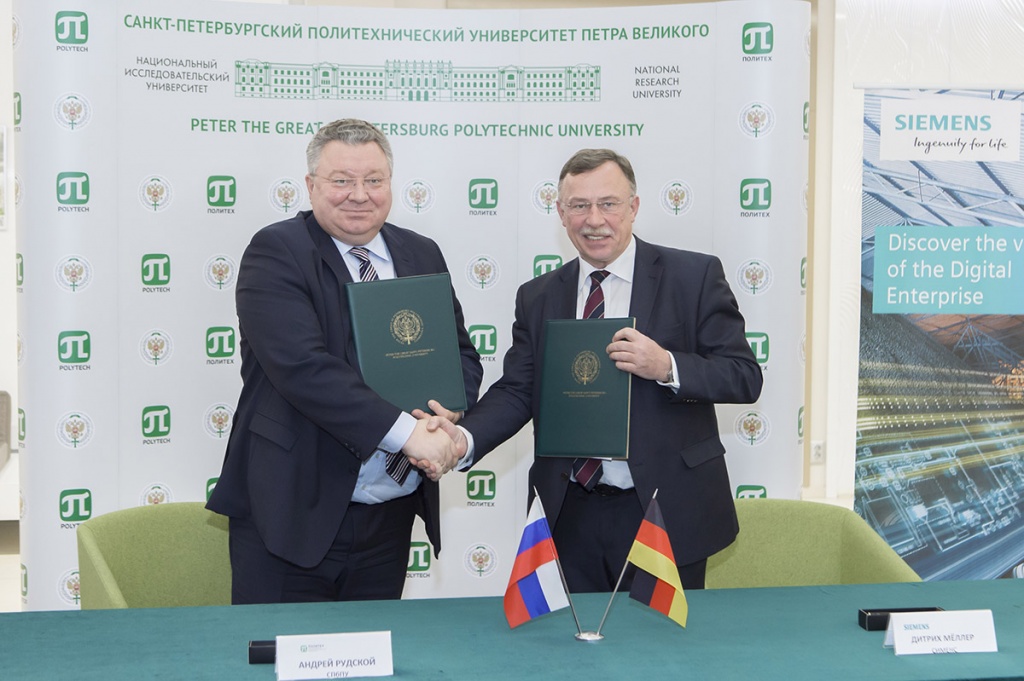 Dietrich Moeller indicated that Siemens greatly appreciates the cooperation with Polytechnic University. In order to strengthen existing collaboration rector of SPbPU Andrey Rudskoy and Vice-President of Siemens AG Dietrich Moeller signed a Strategic Cooperation Agreement that includes interaction in the fields of fundamental and applied research in energy and transportation, training students, engineers and scientists in the spheres of industrial automation and software development. Siemens will also continue supporting talented students, organizing of joint contests, workshops and conferences.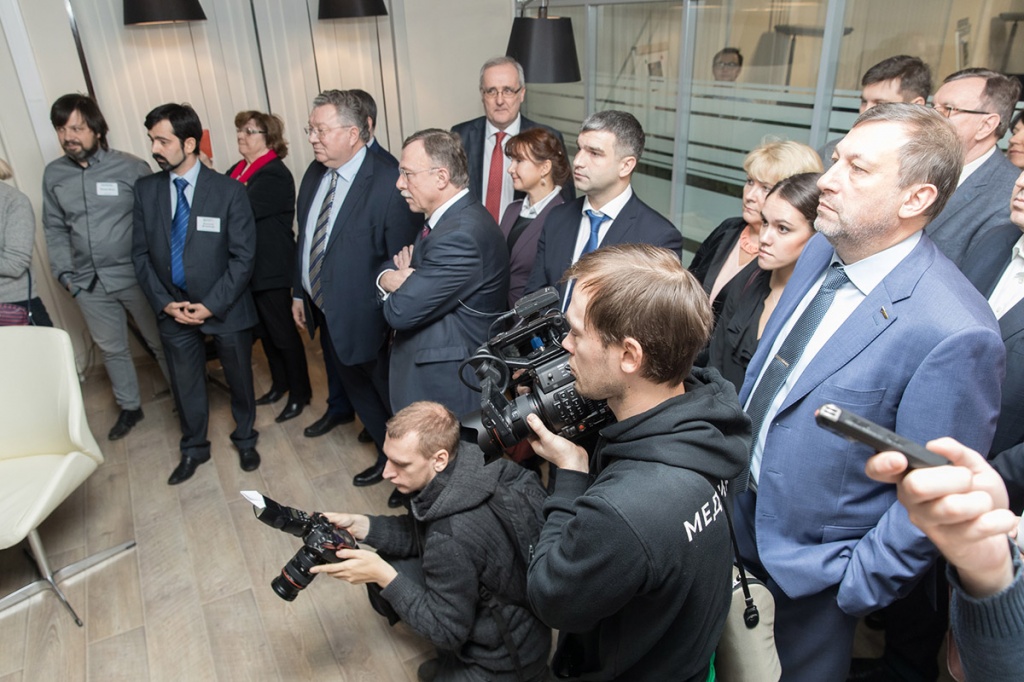 In this context particular role in developing of such cooperation belongs to Dr. Martin Gitsels, Head of Corporate Research & Technology and Vice-President of Siemens in Russia. For his contribution to facilitating partnerships between two organizations he was awarded honorary doctorate of Peter the Great St.Petersburg Polytechnic University. The awarding ceremony took place today before the Grand Opening of the laboratory.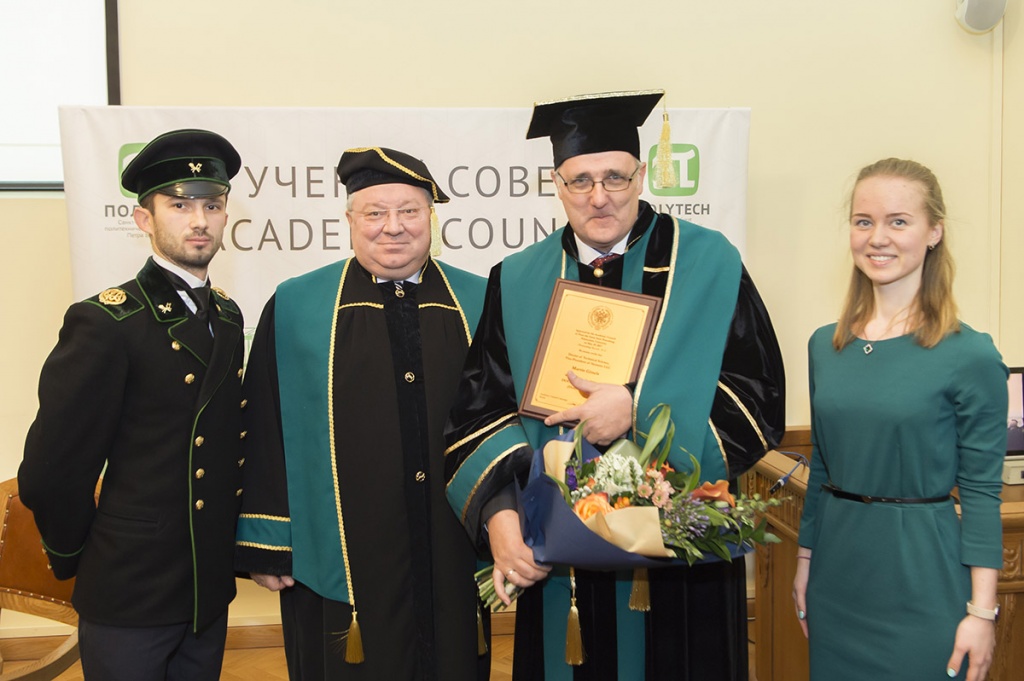 Rector Andrey Rudskoy emphasized that Martin Gitsels is one of the first Honorary Doctor from among the representatives of industry: «We believe it is a good start, since we position our university as University 4.0. which is university that closely cooperate with industry». Dr. Rudskoy noted that a large number of university graduates work in Russian office of Siemens and SPbPU will continue educating specialist professionally and mentally close to Siemens industrial philosophy.
Print version