International Students Project Marathon – 2019
International Students Project Marathon – 2019
Pilot Students Project Marathon took place in 2019 with TU Graz (Austria), it became an innovative practice of international interuniversity cooperation.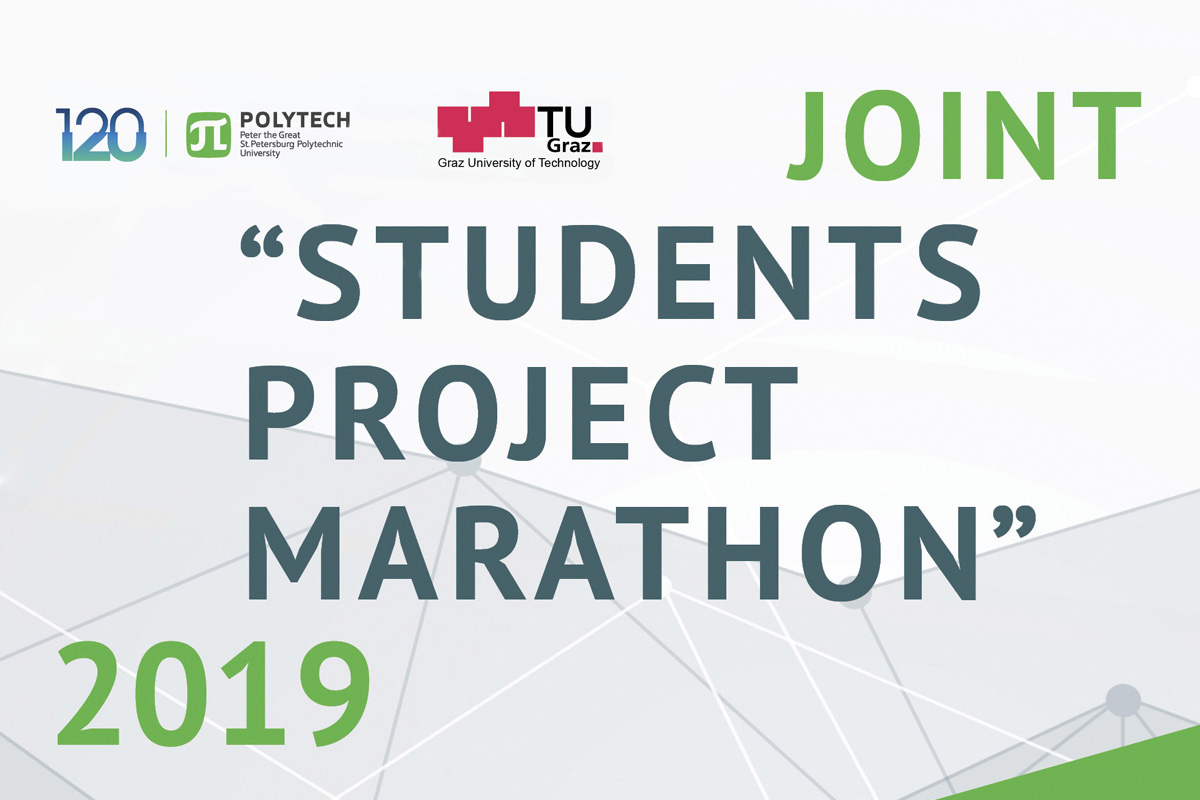 In total, six international teams took part in the project. From March till December they have been working on serious problems from various research spheres and presented the results of those at the final forum in the presence of an expert commission.
Intelligent Real Estate Assistant
Comparison of LBW and EBW using the material 6082-T6
Project management collaboration using 4D and 5D BIM
NoSQL DBMS based on a new data model
Intelligent Recommendation System for Student Individual Educational Trajectory Build-ing
Conventional and modified friction stir welding of Al-Mg-Cu-Zn alloy realized on differ-ent welding equipment
The students project marathon SPbPU – TU Graz was presented as a best practice at the Sochi Dialogue Public Forum to the Presidents of Russia and Austria, and received sup-port as an effective mechanism for organizing joint international research project activi-ties for students and young scientists.
To watch how passed the First Students project marathon click here.
News about the Students Project Marathon – 2019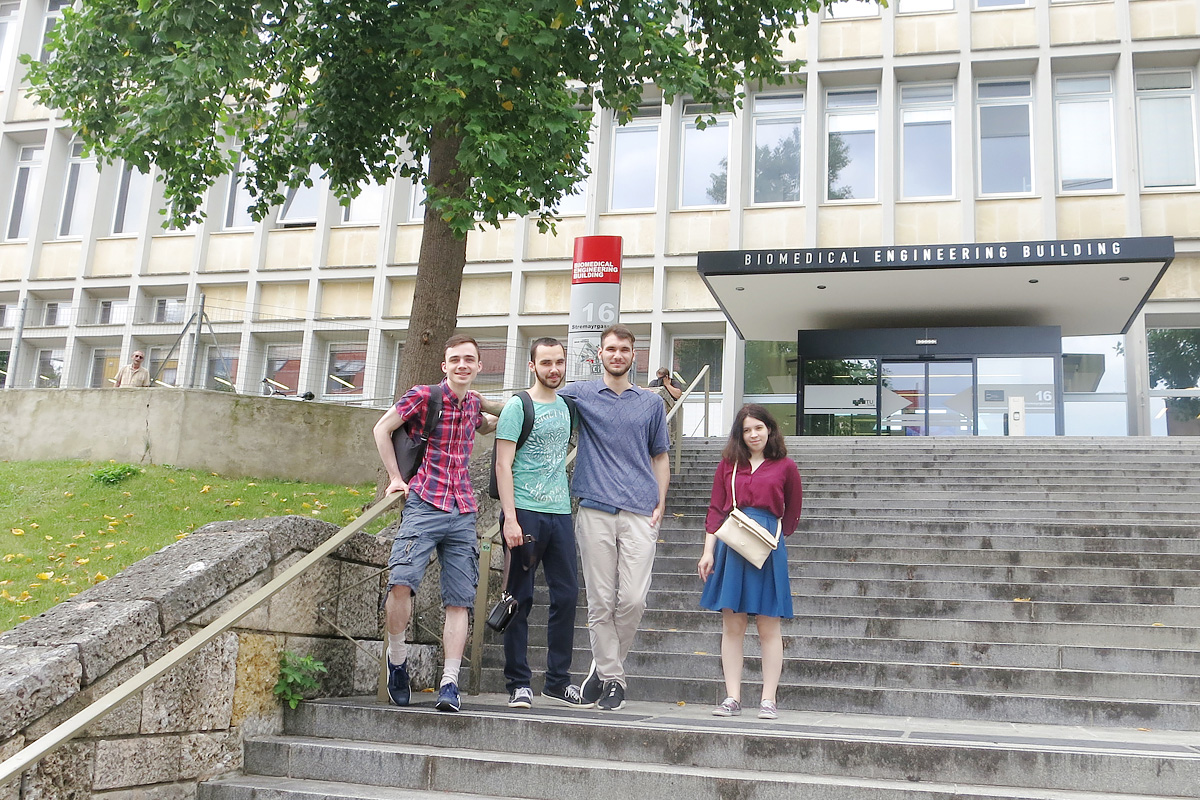 Recently, the team of the Institute of Computer Science and Technology (ICST) of SPbPU returned from the Technical University of Graz (TU Graz). For several months now, together with Austrian students, the guys have been working in the framework of a joint student project marathon. The decision to hold it was made by university leaders last February, and it was timed to the Year of Russian-Austrian youth exchanges.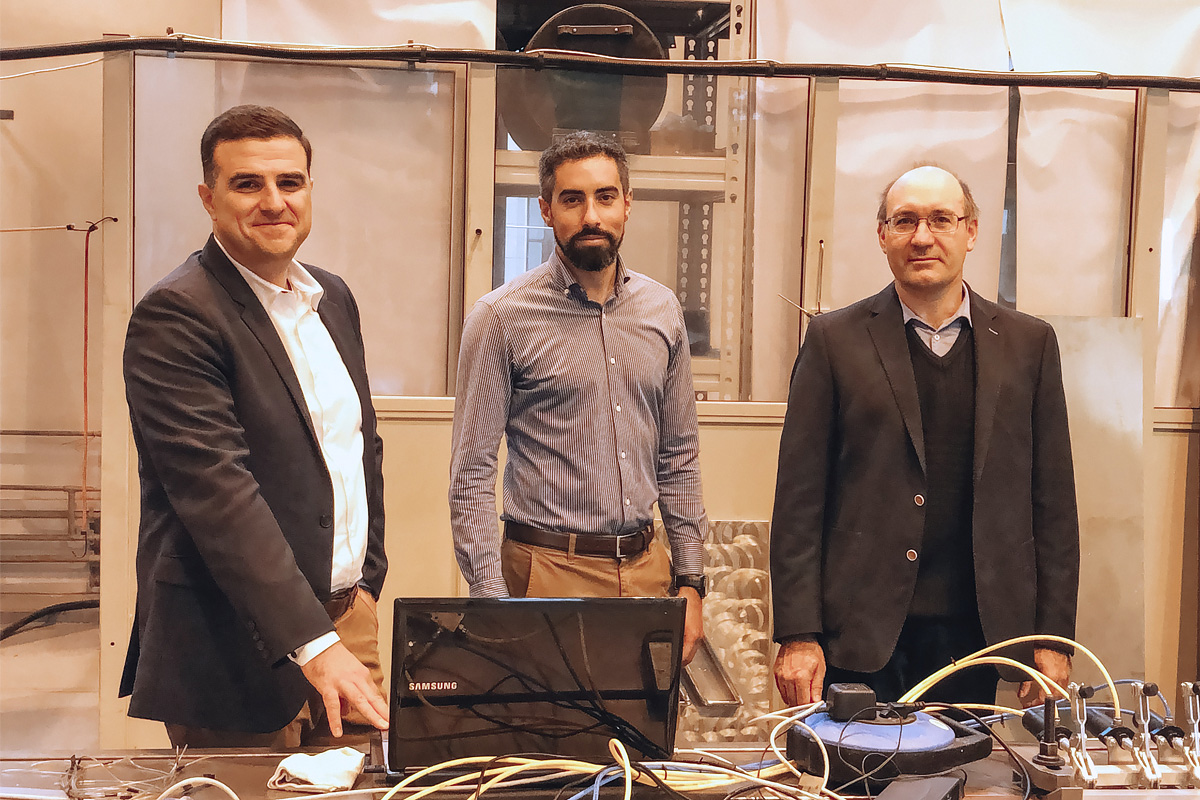 International student project marathons are a new phenomenon not only in Russia but also abroad. Their goal is to unite young scientists from different countries, develop student exchanges and receive new research results. Together with the Technology University of Graz (TU Graz, Austria), Polytechnic University is implementing 6 projects as part of the international student marathon. Russian and foreign experts - professors and young scientists - supervise the student groups.
Why is a student project marathon a step out from a comfort zone? What prospects await their participants in the future? What is the uniqueness of such projects? Professors of the Technical University of Graz Norbert ENZINGER and Sergio AMANCIO, who are the curators of the student welding project marathon from Austria, spoke about this and not only with the SPbPU International Services.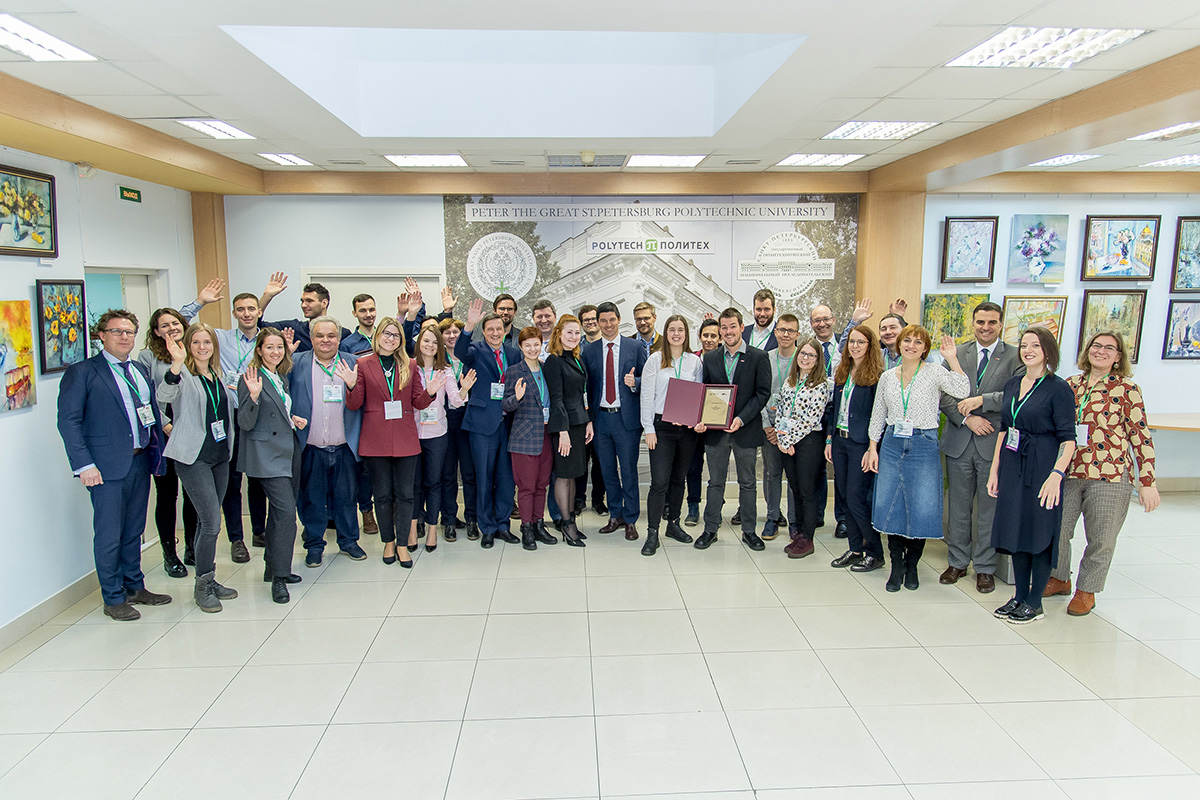 The international student project marathon has come to an end. The final forum was held at Polytechnic University, where participants from SPbPU and its strategic partner Graz University of Technology (TU Graz) presented the results of their work. In total, six international teams took part in the innovative international project. Students, post-graduate students, young scientists and teachers for many months have been working on serious problems from various research spheres; they presented the results of those at the final forum in the presence of an expert commission. The competent jury included Vice Rector for International Relations D.G. ARSENIEV, technical director of AUTODESK Russia Peter MANIN, president of the St. Petersburg branch of PMI Maxim GRISHIN, coordinator of student mobility program from TU Graz Lena NEUREITER, project management coordinator from SPbPU Nadezhda TSVETKOVA. Welcoming the participants, Dmitry ARSENIEV emphasized that it would not be easy to choose the winner: "The teams gathered at SPbPU are cream of the cream. There are no weak players here. During the year, you worthily solved the most difficult tasks. I hope that international student design marathons will become our constant practice, and next year we will bring together even more participants