Students of the World at Polytechnic University are at home
World Youth Day is 78 years old this year. Its main goal is to promote understanding and cooperation among young people in all areas of society. As one of Russia's most international technical universities, Peter the Great St. Petersburg Polytechnic University is a shining example of interaction between students from all over the world who come to St. Petersburg to get an education and valuable experience of intercultural communication and to make new friends. Today we will tell you about the highlights of the fall events, which were attended by students from different countries.
Getting to Know the City: Excursions for International Students
The SPbPU International Office regularly conducts informative excursions for international students. In the fall more than 40 people visited Pushkin and Kronstadt, where they learned interesting historical facts and architectural monuments, visited the Kronstadt St. Nicholas Cathedral, Catherine and Alexander parks, palaces and pavilions. International students were accompanied by tutors from TutorForces and residents of the international student club PolyUnion.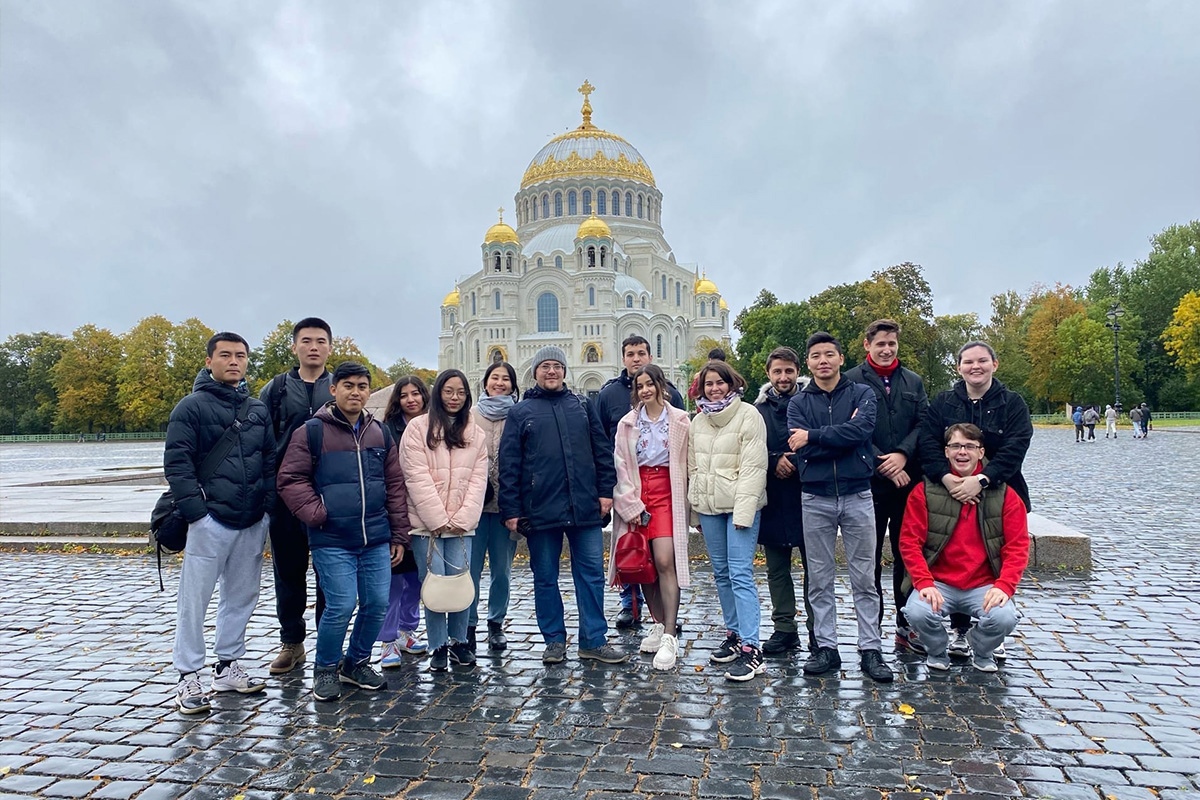 Language clubs, book clubs and Movie Nights
For those who want to improve their foreign language skills, PolyUnion holds language clubs and Movie Nights — showing movies and TV shows in original languages — every week. Participants can learn Russian, French and Spanish on a regular basis. A schedule of these and other events can be found in the official PolyUnion club group on VKontakte.
In the fall of 2022, PolyUnion tutors and residents launched a new format of events — book clubs. Each month the organizers choose a new book for participants to read. For example, the book of November is To Kill a Mockingbird by Harper Lee. Afterwards, club members meet to discuss what they've read, share ideas and impressions, and even offer alternate plot developments. It is noteworthy that the discussions are held in English, which gives another opportunity to improve your language skills. The schedule of the book club can be found in its official group on VKontakte.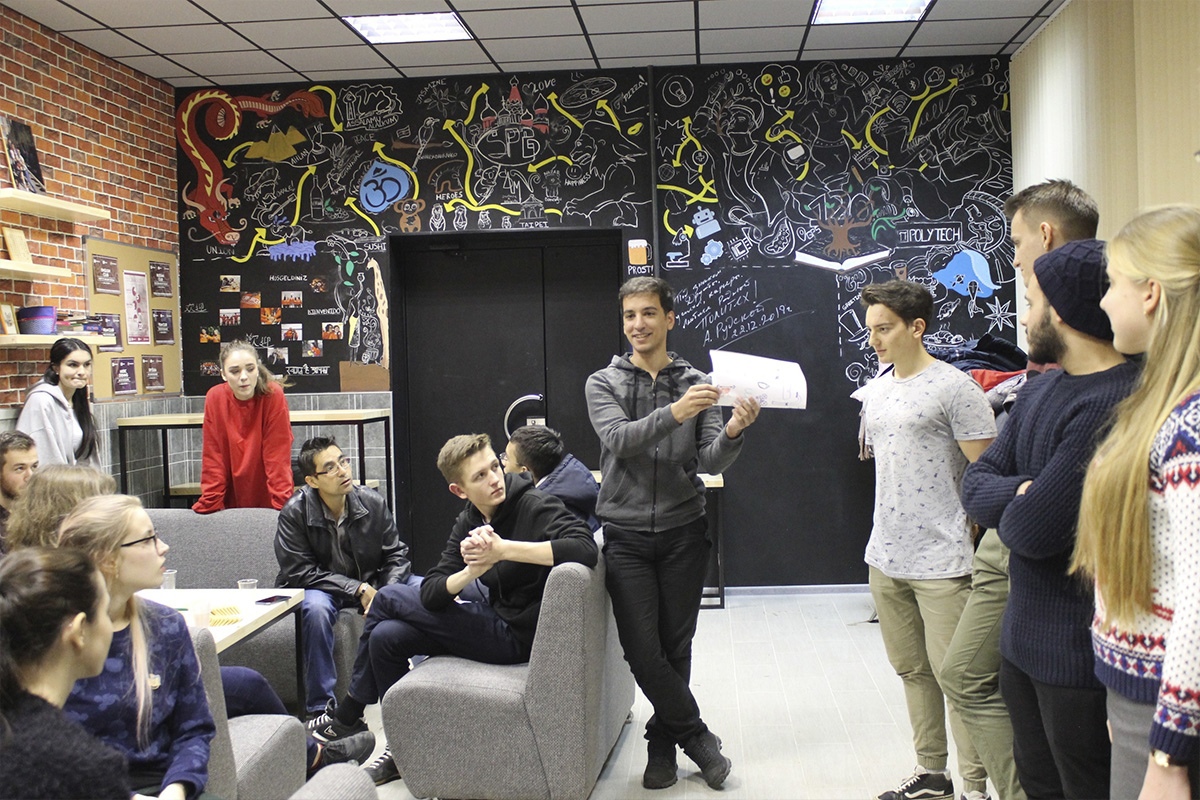 St. Petersburg International Student Festival «Golden Autumn-2022»
International students at Polytechnic University annually participate in the «Golden Autumn» international student festival. It was first held at SPbPU 25 years ago, and since then it has become a large-scale festival of friendship between students from different countries. In 2022 dancers from Indonesia, Mongolia, North Ossetia, instrumentalists from Uzbekistan, China, Syria, vocalists from Vietnam, China and Russia met on the stage of the White Hall of Polytechnic University. The hall warmly welcomed the participants, who demonstrated the sincerity, uniqueness and diversity of their cultures.
Participation in city events
International students at Polytechnic University actively participate in city events. PolyUnion residents attended the 10th Youth Forum «Saint Petersburg Is Territory of National Accord». On one platform gathered more than 800 representatives of youth national and cultural community of St. Petersburg. For them were held creative master-classes on public speaking, folk dance, painting, crafts, etc. The program also included musical and dance numbers dedicated to the cultures of Kazakhstan, Tajikistan, Mongolia, and India.
Another event in which foreign students from SPbPU took part was a «Real Language» project to practice foreign languages with a native speaker. Teguh Imanullah from Indonesia together with foreign students from Saint Petersburg State Agrarian University conducted a lesson for the students of School No. 16 of Vasileostrovsky District. The students were immersed in the culture of Indonesia, learned about its geographical features, what animals inhabit the country and what food its residents prefer.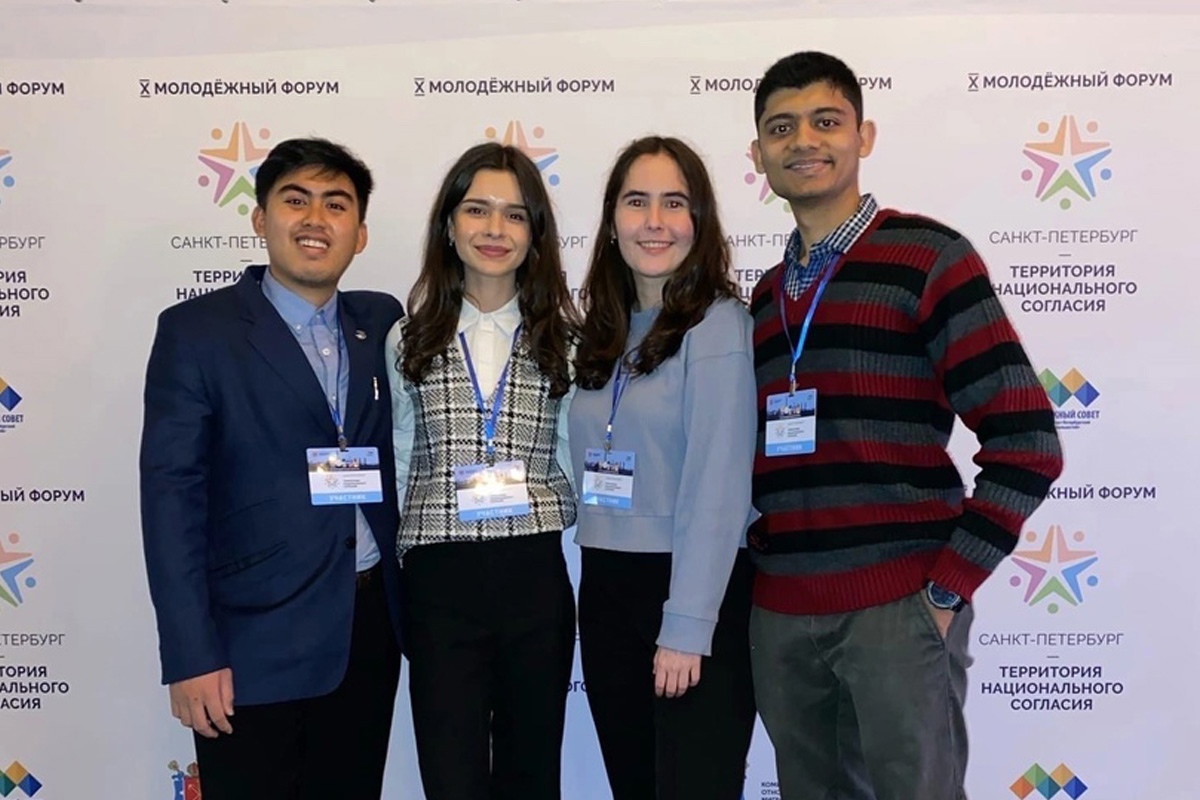 International School of Tutors
The sixth Tutor School, a project in which new members of Tutor Forces are getting ready to become international students' mentors and activists of the association, is coming to the end. During the fall semester the future tutors take part in exciting quests, where they can get acquainted with all the aspects of Tutor Forces activity, have individual interviews, listen to lectures on the main directions of their work. At the final stage, the participants have to realize their own projects, and this year there will be five of them. At the moment, 30 tutors from Russia, Egypt, Colombia, and Iran are finishing their work in the project groups.
The announcements of new tutoring events for international and Russian students can be found in the official TutorForces and PolyUnion international student club communities on Vkontakte social network.
Prepared by the SPbPU International Office
Print version