How do foreign teachers work at Polytechnic University in the spring semester?
How do foreign teachers work at Polytechnic University in the spring semester?
Every year, foreign professors from partner universities from all over the world take on the jobs at Polytechnic University. They give lectures, conduct seminars, and supervise students' project activities. This semester, foreign colleagues, just like Russian teachers, learn to work in the new realities, i.e., remotely. Despite the pandemic, the learning process continues as planned.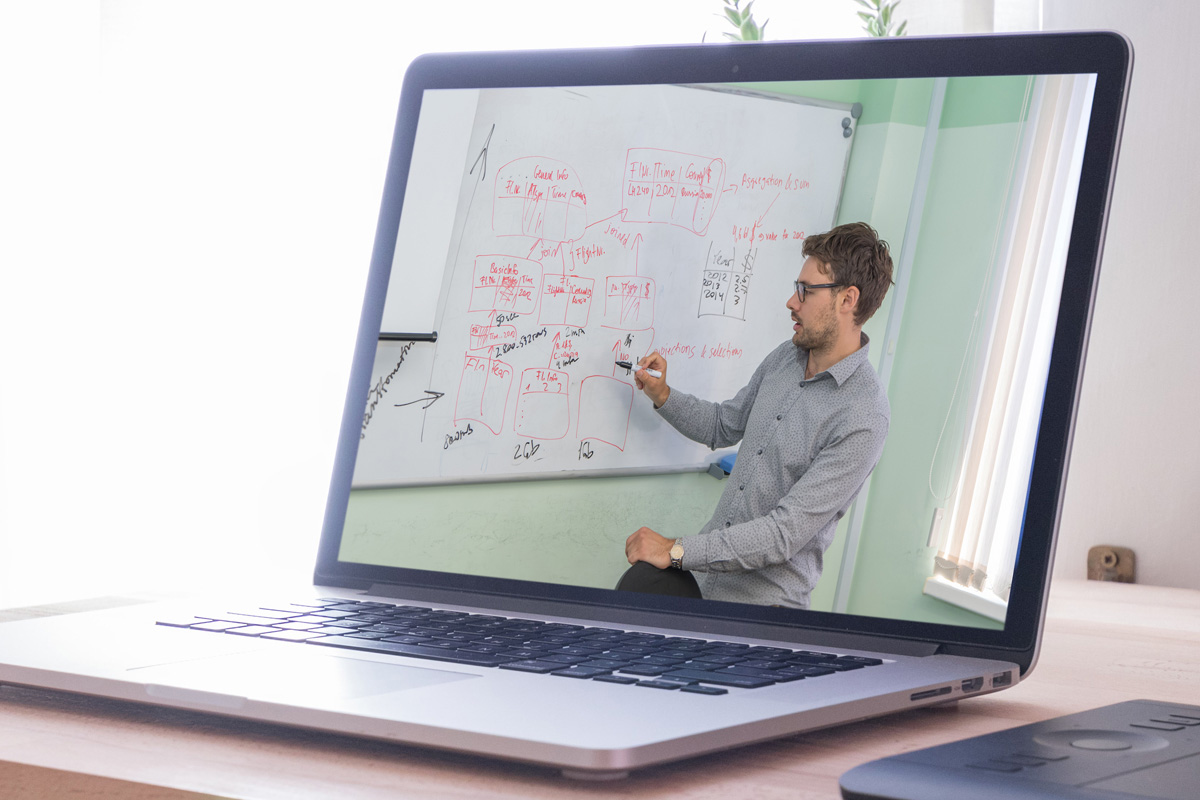 This way, in early May, Professor Wolfgang MÜLLER from the Technical University of Berlin (Germany) began to teach a distance course at the Higher School of Mechanics and Control Processes at the Institute of Applied Mathematics and Mechanics. Associate Professor Peter TOMAN from the University of Brno (Czech Republic) this semester joined the Higher School of Atomic and Thermal Energy of the Institute of Energy. Professor TOMAN has worked at Polytechnic University already for several years: he actively participates in double degree programs, promotes student mobility and attracts Czech students to the programs of the International Polytechnic Summer and Winter Schools.
Associate Professor Hassan AL-ARAJI from the Technical University of Baghdad (Iraq) not only teaches at the Higher School of Automation and Robotics of the Institute of Engineering, Materials and Transport, but also works with Russian colleagues in the field of robotic systems. To date, AL-ARAZHI and IMMiT scientists have already published a series of joint scientific articles.
A highly qualified specialist Gabriele KOCHAU transfers his knowledge and shares his experience in the Chamber of Commerce of Hamburg with students of the Higher School of International Relations of the Humanitarian Institute. Professor Olaf HAUER, who currently is the managing partner of the iNTG International Company, has been working at Polytechnic University for five years, and before that he had worked for BMW AG for 17 years. At the Higher School of Management and Business of the Institute of Industrial Management and Trade, Professor HAUER teaches courses on leadership and entrepreneurship at the Master's degree international programs, namely "International Business Development" and "Innovative Entrepreneurship". In June, a Polytechnic University course "Basic Skills in Constructive Communication", developed by Olaf HAUER, is to be launched on the Coursera educational platform.
Hassan ALVAN, professor at the Iraqi University of Technology, shared his impressions on distance learning: "Distance learning is a good way to communicate with students in this difficult for the whole world period. However, we need new methods and conditions for exams and for working with students of different levels of training. Communication with students is now going through the Google Search CLASSROOM platform. Professors prepare materials for lectures in various formats, including in video. As for the control of knowledge, students do their homework remotely, but must come to the university for the exams and pass them in writing.
No doubt, things will change after the pandemic. My predictions are that distance learning can take up to 50% of the entire educational process. How it will actually be, only time will show. I want to wish all my colleagues, partners and students: now is exactly the moment when you need to stay in contact with each other in order to maintain the educational process in good and healthy conditions. More than ever, the world now needs comprehensive cooperation!"
Currently, active work is underway in all institutes of SPbPU to attract foreign scientific and pedagogical staff to conduct distance learning classes, including under the programs of the Summer School, which this year will be taking place in the online mode.
Prepared by SPbPU International Office
Print version