First Online International Polytechnic Summer School
The International Polytechnic Summer School 2020 will be held online. The project coordinators adopted such an unprecedented decision because of the global coronavirus pandemic. From July to September, Polytechnic University will implement 20 programs in 7 areas: Engineering and Natural Science, Information and Digital Technologies, Civil Engineering, Energy Technology, Life Science, Economics and Business, Russian Studies. All of them will be held in the format of webinars and project activities. Following the successful completion of the course, participants will receive international certificates with ECTS credits that they can use at their home university.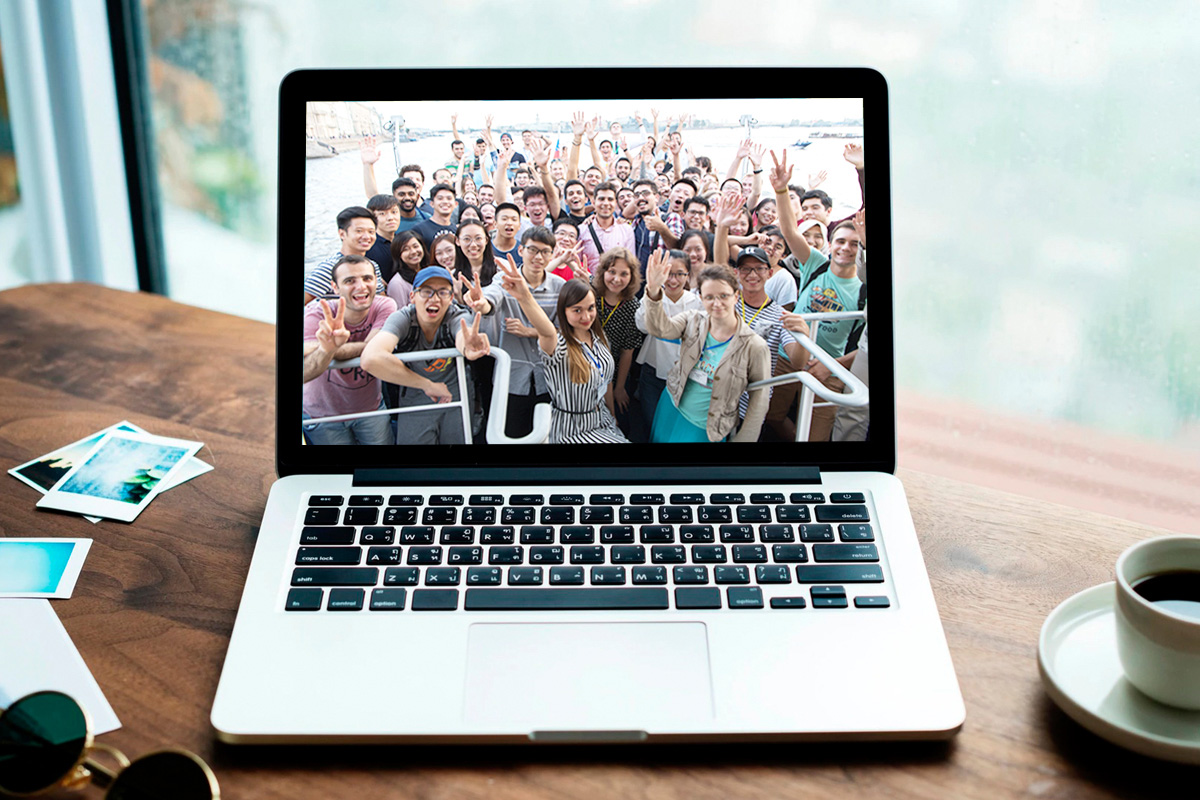 "Over several months of remote work, we once again have got a chance to get assured that Polytechnic University has established well-working networks of interaction with colleagues from various countries. The International Polytechnic Summer School is just another proof to that: we receive hundreds of applications from foreign students who want to study at Polytechnic University in a new format, interact with world-class experts who will give lectures at the Summer School programs, and finally, no matter what, we are launching three educational modules together with leading foreign universities and organizations, including the International Atomic Energy Agency, SOKENDAI, the Graduate University for Advanced Studies, and many others," commented the SPbPU vice rector for international relations Dmitry ARSENIEV.
This year, the International Polytechnic Summer School is opening 4 new educational modules at once: Advanced Technologies for Materials Processing, Game Design: 3D Character Animation, Digitalization in Energy Industry and Sport Management & Marketing. The latter program of SPbPU is carrying out jointly with the University of Lorraine (France) and the International Network in Sport and Health Science (INSHS). As part of the course, President of INSHS Dr. Joel GAILLARD will deliver lectures to students. Another international educational module is Plasma Physics and Controlled Fusion, which Polytechnic University is implementing together with University SOKENDAI (Japan) and the International Atomic Energy Agency (IAEA). One of the speakers of the course will be Dr. Matteo BARBARINO, Nuclear Plasma Fusion Specialist, Physics Section, Division of Physical and Chemical Science, Department of Nuclear Sciences and Applications, IAEA. SPbPU will hold the Computer Modeling and Simulation for Engineers program together with the UNED, the National University of Distance Education (Spain).
"This year, the International Polytechnic Summer School has become remote. The need to conduct it in this format was affected the programs to be implemented: we will talk a lot about digital technologies, game design, computer modeling. Perhaps, after returning to the traditional training mode, some of the courses will remain remote form - we are considering such options. At the moment, our biggest concern is the health of students, professors and staff. Take care of yourself and your beloved ones!" wished the project manager of the SPbPU international summer and winter schools Olga EMELYANOVA.
Prepared by the SPbPU International Office. Text: Olga DOROFEEVA
Print version