The International Polytechnic Winter School Will Get New Modules
The winter is coming! And this means that acceptance of applications for the International Polytechnic Winter School is in full swing. In 2019, new educational modules, essential projects, and intensive cultural program will be waiting for Russian and international participants.
"The International Polytechnic Summer Schools have been a success for many years: in summer of 2018, more than 700 students from all over the world came to take part in various educational courses. Taking into consideration the high demand for such educational programs, we have decided to expand the International Polytechnic Winter School with new modules: in 2019, in addition to the traditional energy cluster, SPbPU will introduce modules in the Russian language and culture, business and entrepreneurship, SAP technologies, and civil engineering," SPbPU Vice Rector for International Relations D.G. ARSENIEV commented.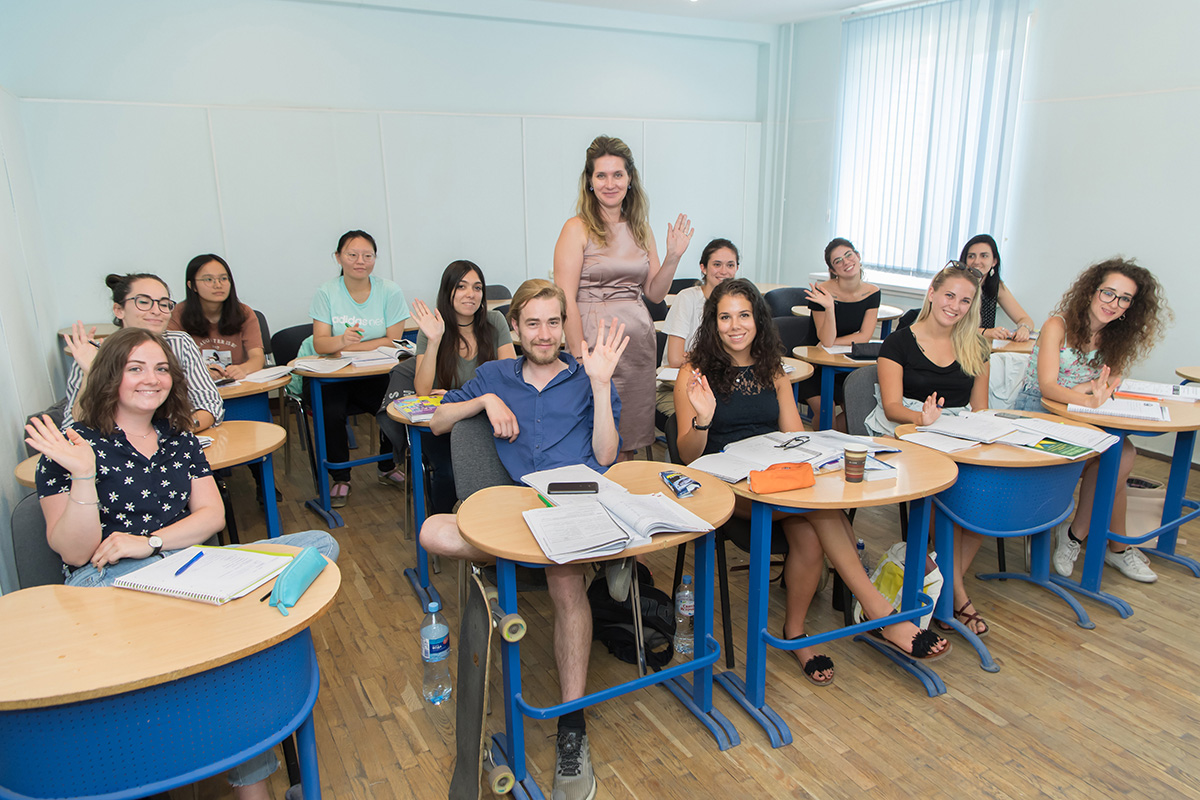 In the course of several years, the International Polytechnic Winter School was, in fact, an exclusively energy cluster, which this year is presented in four modules: "Nuclear Engineering," "Turbomachinery", "Electrical Engineering", and "Oil & Gas". However, in winter 2019, the list of courses will double: the new modules on the "Russian Language and Culture", "Modern SAP Technologies", "Civil Engineering" and "Doing Business in Russia" are ready to go.
Most of the modules of International Polytechnic Winter School will last from January 21 to March 1, 2019 except Russian Language and Culture module: it will last from February 18 to March 1, 2019. The project coordinators have already received nearly 200 applications from foreign students. Letters from students interested to visit the winter St. Petersburg are coming from Germany, Portugal, Spain, China, Indonesia, Ireland, Italy, Sweden, Malaysia, Mexico, Pakistan, Thailand and other countries.
"We receive applications from students literally every day; and the closer the International Polytechnic Winter School is, the more messages we receive. Initially, we planned to accept about 200 students in 2019 for the winter school modules, but we are ready for the increase," says D.I Klimova, coordinator of the International Polytechnic Winter School.
By tradition, the students of the International Winter School of the Polytechnic University will visit leading enterprises of St. Petersburg and the Leningrad Region for educational purposes: the organizers are including in the participants' agenda excursions to the Leningrad nuclear power plant, modern thermal power plants, Hyundai Motor Company, Baltika Breweries and other. The theoretical part will be supported by the proficiency of leading experts from Russia, Spain, Finland and other countries. Thanks to well-established partnerships, invited professors from all over the world come to lecture for Polytechnic students every year. Powerful support for the cultural program is traditionally provided by teams of tutors and adapters, which claim that no one will remain unimpressed with the winter St. Petersburg.
More information on the modules of the International Polytechnic Winter School, including the deadlines for application submission, you can find on the respective section of the Polytechnic University website.
Besides this, you can apply to project coordinators via email: summerschool@spbstu.ru or call at: +7 (812) 534-25-31
Print version