Polytechnic University at an international fair in a talk show format
Polytechnic University at an international fair in a talk show format
For the first time Polytechnic University took part in an international educational fair in the talk show format. The Simatex Study in Russia event was aimed at attracting foreign applicants from Nigeria, Ghana, Sierra Leone, Kenya, Tanzania, Namibia and Angola. Anna Kolotaeva, Deputy Head of International Education Department, SPbPU, told online about the peculiarities of entrance and transfer students to Polytech in modern conditions and answered questions about the admission campaign for foreign nationals in 2022.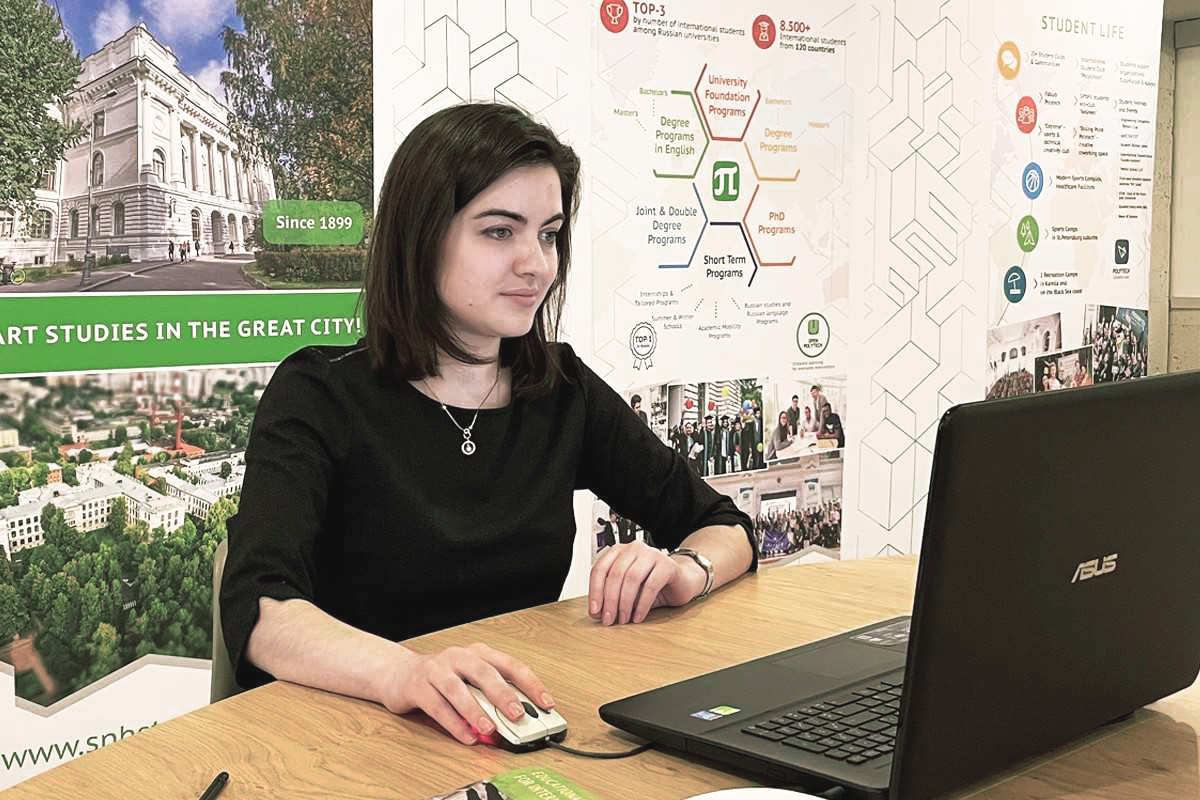 «The talk show format is quite new for educational exhibitions,» commented Anna Kolotaeva, «but it turned out to be a great opportunity to promptly interact with the foreign audience and disclose all the relevant issues.»
Like last year, entrance exams for foreign citizens will be carried out by means of distance learning. Polytechnic University''s website provides detailed information for those applying for Bachelor's degree, Master's degree, and postgraduate programs. Foreign applicants can choose to study both in Russian and English. This year SPbPU is launching four new international degree programs at once: «Advertising and Communications in the International Sphere», «Digital Linguistics», «Emergency Preparedness and Response» and Applied Linguistics and TESOL.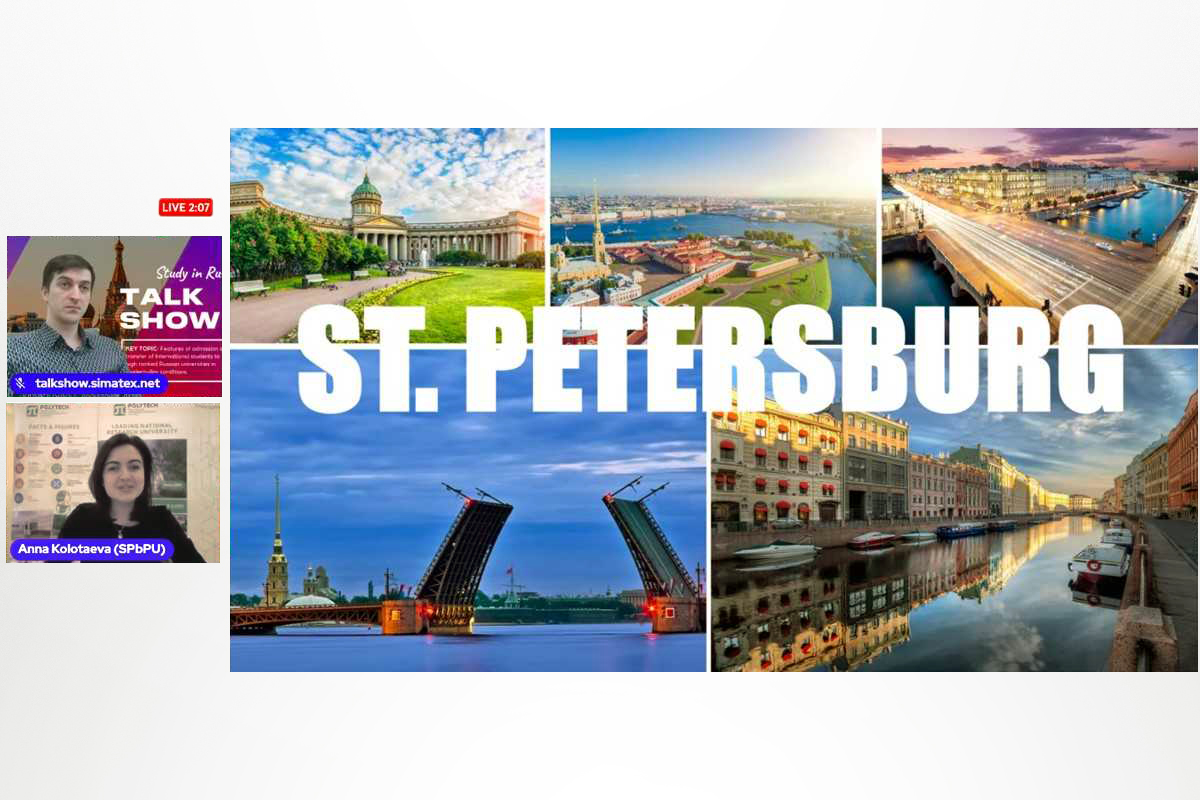 For international students who plan to transfer from another university to Polytechnic, SPbPU has developed a clear algorithm of actions. If a student is studying at his/her university on a contract basis, he/she should contact the Admission Office for International Students at interadmission@spbstu.ru. If the student is studying under the quota of the Russian Ministry of Science and Higher Education, he should contact the Office of International Education of SPbPU at umo_study@spbstu.ru. In both cases he will receive detailed instructions with further actions.
Despite the current situation in the world, we do not observe a decrease in the interest of foreign applicants to study at SPbPU. On the contrary, many have become more active — every day we receive numerous questions about Russian language programs, undergraduate, graduate and postgraduate programs, and student life in general. Polytechnic is a university with a solid reputation, we are always in touch with our international applicants and students from all over the world, said Anna Kolotaeva.
Prepared by the SPbPU International Office
Print version