The scheme of action of the European community for increase of mobility of students of universities: Key Action 2: innovations and good practices
Program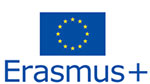 Program implementation period:
2014.01 - 2020.12
Program short title:
Erasmus + Key Action 2: Innovation and good practices
Program full title:
The scheme of action of the European community for increase of mobility of students of universities: Key Action 2: innovations and good practices
Program website:
https://ec.europa.eu/programmes/erasmus-plus/node_en
Program category:
Educational
Description:
Opportunities for cooperation for innovation and the exchange of good practices are designed to modernize and reinforce education, training, and youth systems.
Organizations participating in these opportunities should benefit from new approaches to education and training, a more professional and capable professional environment within their organization, and an increased capacity to work at an EU or international level.
KA2 Opportunities
Aim to support innovative practices and joint initiatives to promote cooperation, peer learning, and exchanges of experiences. Learn more
Designed to support innovation in higher education and business, develop new approaches to teaching and learning, promote entrepreneurship, and promote knowledge sharing. Learn more
Tackle skills gap and improve the adaptability of VET systems to sector-specific labour market needs and the demand for new skills. Learn more
Supports the modernization, accessibility, and internationalization of higher education in Partner Countries. Learn more
Consists of initiatives designed to foster cooperation and exchanges, improve the quality and recognition of youth work and support new non-formal learning mobility schemes in Partner Countries. Learn more
Peter the Great St. Petersburg Polytechnic University actively participates in international educational projects implemented within the Erasmus+ EU Program for education, training, youth and sport.
According to the Vice-Rector for International Relations in SPbPU D.G. Arseniev, "international educational projects make a great contribution to the development of mechanisms for educational program internationalization using the experience of leading countries".
In 2016 SPbPU became involved in eight Erasmus+ projects aimed at the support of academic mobility for students and teaching staff.
Project Coordinator ERASMUS + at SPbPU
Current Projects