Advances and Applications in Plasma Physics
Advances and Applications in Plasma Physics
Learn about the plasma physics and nuclear fusion!
The program is intended for postgraduate students who want to deepen their knowledge of plasma physics and who want to pursue a research career at a university, research laboratory, or to be involved into largest nuclear fusion project – ITER or DEMO. Besides the lectures and seminars much attention is paid to attracting students to the research of scientific groups working in promising areas of modern physics: plasma physics theory, plasma modeling (using parallel computing at the Polytechnic supercomputer center), plasma physics diagnostics, and additional heating in tokamaks.
Key Points
basic background and research experience in the top of modern physics
potential to R&D in a variety of fields
excellent analytical methods, problem solving skills, numerical modeling experience
communication and study skills: ability to manage their own learning and to make use of primary research sources and reviews
transferable skills necessary for employment: initiative, decision making and ability to undertake further professional training
About the program
Entry requirements

Bachelor in Physics, Engineering, Applied Physics, Computational Physics.
English language proficiency B+ level.
Basic knowledge of Electrodynamics and Statistical physics is required.
Entrance examination.
Interview with the program coordinator.

Degree awarded

Master's Degree
(Peter the Great St. Petersburg Polytechnic University, Russia)

Major areas of expertise:

Plasma physics and diagnostics
Nuclear fusion
Low temperature plasma
Computational physics
Fusion neutron sources

Career opportunities:

After completing the master's program, students will have the skills necessary for a successful career as a physics researcher, whether in industry, in scientific organizations, or elsewhere.

Our graduates have the potential to work in a wide variety of fields: from modeling physical processes in plasma systems to developing new devices and performing research on them.

Uniquesness

Students will have opportinuty in participation in Scientific Program of Ioffe Institute using three tokamaks.

Possible job positions:

PhD students in leading European and World Universities and Plasma Physics Institues, International Organization ITER

Program duration

2 years, full-time at SPbPU

Total workload / Credits

120 ECTS




Tuition fee per year:
Language

The program is taught in English



1st Semester
Foreign language for specific purposes
History and methodology of science
Scientific discourse
Special practical works
Seminar p.1
Fundamentals of plasma physics
Basics of plasma diagnostics p.1
Students' R&D p.1
4 ECTS
3 ECTS
3 ECTS
5 ECTS
2 ECTS
3 ECTS
3 ECTS
6 ECTS
2nd Semester
Fusion reactor physics
Seminar p.2
Basics of plasma diagnostics p.2
One-dimensional tokamak simulation
Plasma theory p.1
Low-temperature plasma physics,
Numerical codes in plasma physics p.1
Students' R&D p.2
Students' R&D p.3
3 ECTS
2 ECTS
3 ECTS
3 ECTS
3 ECTS
3 ECTS
2 ECTS
6 ECTS
6 ECTS
3rd Semester
Plasma theory p.2
Numerical codes in plasma physics p.2
Plasma electrodynamics
Scientific physics workshop
Physics of edge plasma
Elective Courses
Students' R&D p.4
3 ECTS
3 ECTS
4 ECTS
3 ECTS
3 ECTS
5 ECTS
6 ECTS
4th Semester
Master's Thesis
33 ECTS
The research of DEMO-FNS (Fusion Neutron Source) operation regimes with Lithium divertor.
The research of the influence of GAM (Geodesic Acoustic Mode) intermittency on the level of short-scale turbulence on FT-2
Optimization of the laser plasma radiation source for the Extreme Ultraviolet Lithography - plasma absorption of laser energy and hydrodynamic effects
Modeling of electric currents in the SOL (Scrape-Off Layer) of ASDEX-Upgrade (Germany)
Modeling of the experiments of electron temperature perturbation spreading on heliotron LHD (Large Helical Device, Japan)
Modeling of fast-ion spectroscopy diagnostics on Globus-M2.
Admission procedure:
You are kindly required to fill in an on-line application. International applicants may find additional information concerning admission at SPbPU web-site.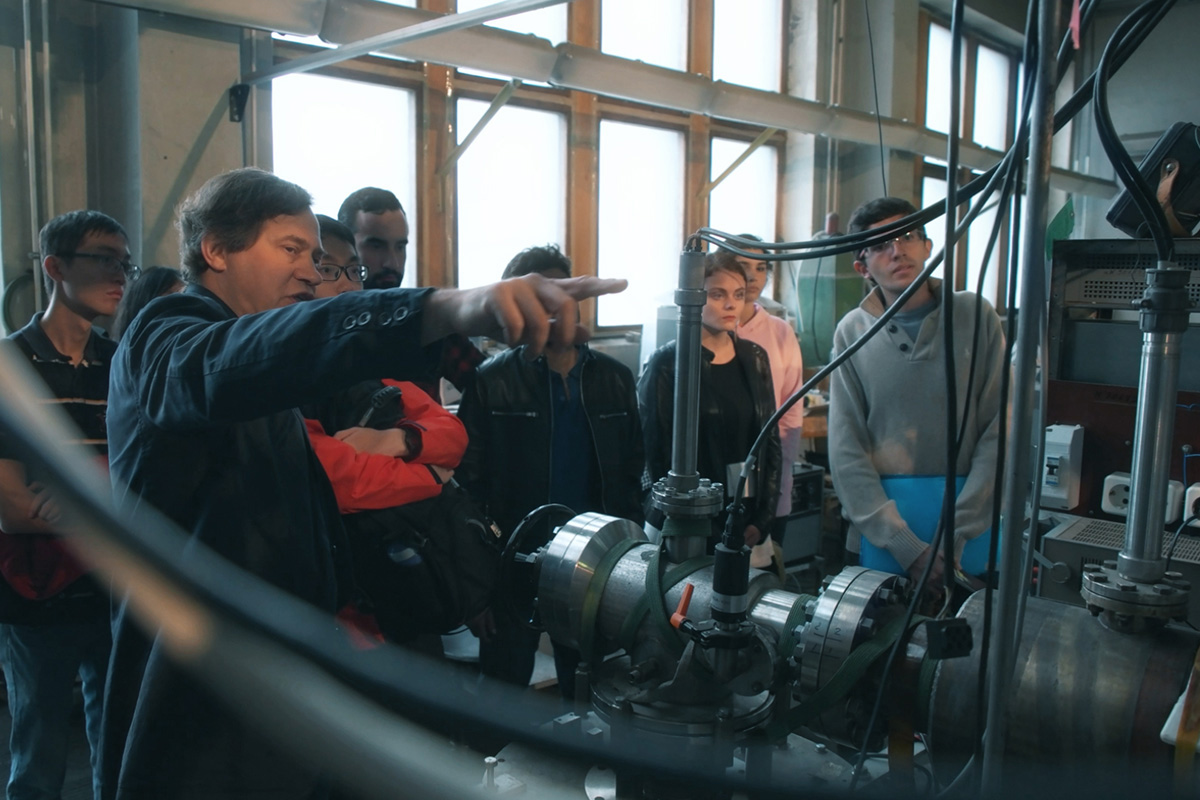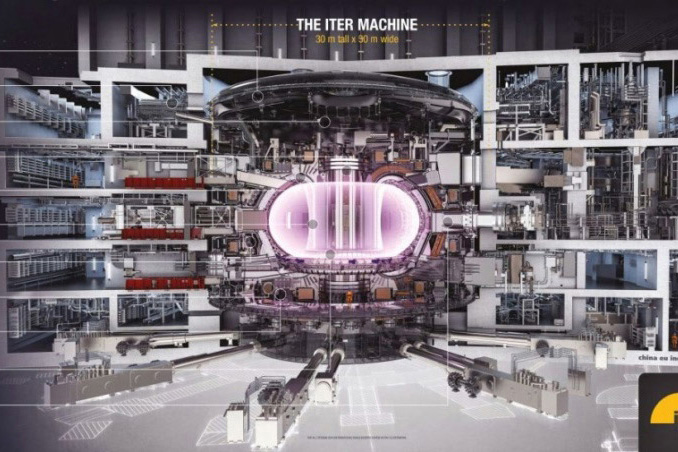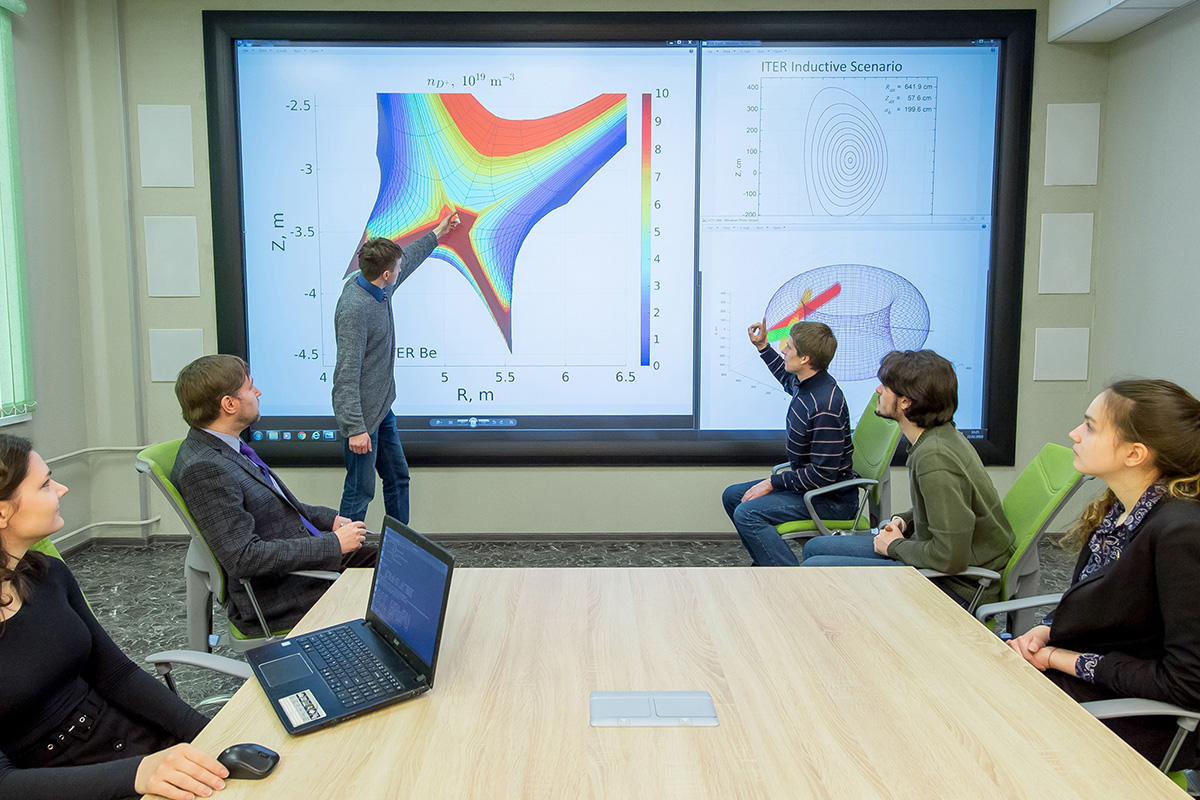 Leading professors and guest speakers: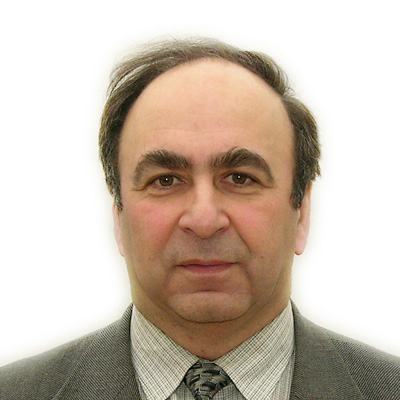 Professor Vladimir A. Rozhansky
Higher school of engineering physics, Peter the Great St.Petersburg Polytechnic University (Russia)
Course "Plasma theory" (Engl.)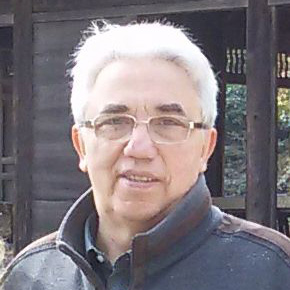 Professor Vladimir Yu. Sergeev
Higher school of engineering physics, Peter the Great St.Petersburg Polytechnic University (Russia)
Course "Fusion reactor physics" (Engl.)
Partners:
Ghent University is a top 100 university and one of the major universities in Belgium. 11 faculties offer more than 200 courses and conduct in-depth research within a wide range of scientific domains. Research is the driving force of Ghent University. It breathes new life into education and establishes the basis for a forward-looking knowledge society.
Additional Benefits:
Staying in the most beautiful city of Russia - St. Petersburg - will reward you with unforgettable experience!


Learn more about MSc Degree Advances and Applications in Plasma Physics
Contact details:
Peter the Great St. Petersburg Polytechnic University
Institute of Physics, Nanotechnologies and Telecommunications
Higher school of Engineering Physics
Veronika Korzueva, program manager
Polytechnicheskaya, 29, Academic Building No 2, of. 319, 195251 St. Petersburg