Energy Efficient and Sustainable Building
If you consider Energy Efficiency to be an up-to-date issue and searching for professional development in this field join our course!
No enrollment in 2023
Being keen on energy efficient issues is a rational choice for students willing to be in demand on current labour market. We provide our students with a great challenge to gain high-level knowledge in design, construction and maintenance of energy efficient buildings, implementation of new energy efficient solutions and technologies and the introduction of renewable energy sources in the construction and operation of industrial and civil buildings..
Key Points
individual approach and on-going assistance;
the course is fully taught in English;
scientific research activities, regular participation in seminars, conferences and forums;
joint projects and research activities with teachers' engagement;
using advanced computer technology in construction;
online communication between students and teachers via intranet web-site based on Moodle system (https://dl-ice.spbstu.ru/);
online distance learning using Moodle system
communication with experts from leading construction and engineering companies;
scholarships to study abroad in English in one of the European partner universities (a semester or a summer school).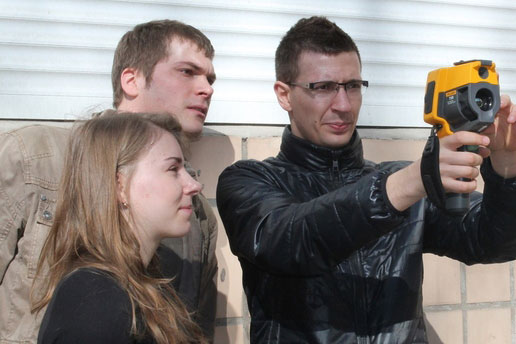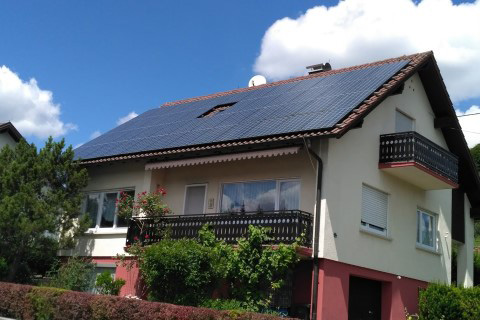 About the program
Fundamental background & Practical skills in the following fields:

Bachelor's, Specialist's or Master's degree in a relevant area is required

Engineering,
Technology
Technical Sciences

English language proficiency - B+ (CEFR B2)
Exam Test in a relevant field of studies
Interview in English with a program coordinator (Skype option is available)

Degree awarded

Master's Degree
(Peter the Great St. Petersburg Polytechnic University, Russia)


Major areas of expertise:

Energy Efficient Buildings and Structures,
Energy efficient technologies and renewable energy sources in construction
Organization and Management in Construction,
Information Technology in Construction

Program duration

2 years, full-time: 3 semesters at SPbPU + 1 semester abroad (optional) at a partner university

Career opportunities:

With the knowledge and practical skills acquired by completion of this course, many graduates may continue to study for a PhD, become research assistants or work for international companies or set up their own business

Total workload / Credits

120 ECTS/ Credits




Tuition fee per year:
Language

The program is taught in English




Module
Discipline
ECTS
General Science Module
History and Methodology of Science
3
Digital Resources in Scientific Research

3
Foreign Language in Professional Activities
3
Basic Module
Digital Modeling of Buildings and Structures BIM
2
Mathematical Modeling
3
Special Units of the Dissertation Research
4
Project Management in Industry or Project Management for Road
4
Principal Subjects Module
Energy Efficiency and Use of Renewable Energy Sources

2
Energy Efficient Building Materials
3
Water Supply and Water Efficiency
2
Design of Energy Efficient Buildings
4
Energy Efficiency and Energy Audit of Construction Projects

2
Reliability of Building Structures
3
Economy of Energy-Efficient Technologies and Facilities

2
Project Management in Construction
2
International Communications in the Construction Business
2
Business Planning in Construction
2
Information Technologies for Territory Development
2
Geoinformation Technology in Construction
2
Building Design. BIM or Sustainable development of natural-technical systems

5
Mobility Module
Educational Foresight or Career Adaptability
5
Design Activity Module
Introductory Practice
6
Master's Research Work in the Semester
21
Design Practice
6
Undergraduate Practice
9
Research
12
Preparation and Defense of Master Thesis
6

Total

120
Energy efficiency by production of asphalt concrete mixes
Sulfate resistance of concrete
Energy efficient technologies for reconstruction and renovation of cultural heritage buildings in St.Petersburg
Energy-efficient systems for building envelopes in high-rise buildings
Energy efficient flax insulation in the "green" low-rise construction
Achievement required class of energy efficiency of the building at the expense applying engineering energy efficient activities
Temperature resistant construction of single-chamber rack-pin facade glazing
Designing an energy-efficient building using wind energy
The possibility of heat pump using in the Arctic
Energy Efficient Buildings in a worm and dry climate
Applying of renewable energy sources complex in civil engineering
Sustainable architecture design in Syria
Development of floating offshore wind turbine for arctic conditions
Energy Efficiency in Buildings Using the Closed Cavity Facade System
Energy Efficiency of Buildings Using Ethylene-tetrafluoroethylene membranes
Development and research of energy technologies for civil buildings based on the principles of solar architecture
Justification of the energy supply system's parameters of a country house based on renewable energy sources
Modeling and justification of a power supply system based on facade-oriented photovoltaic systems (BIPV).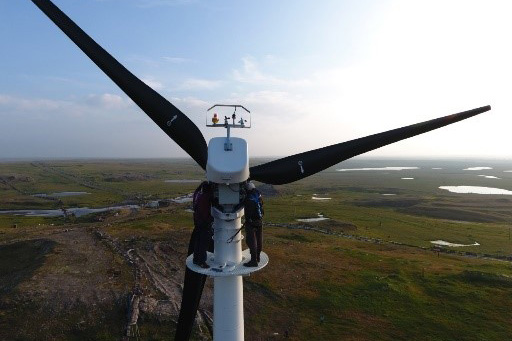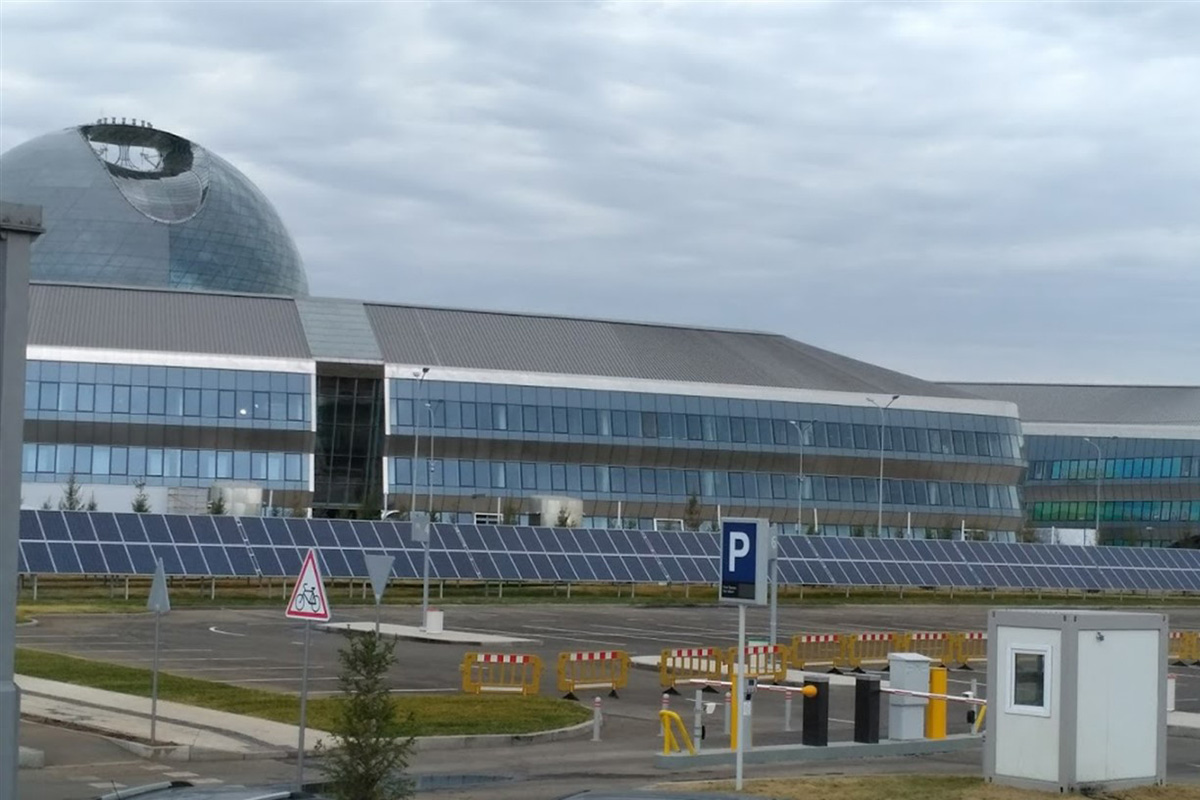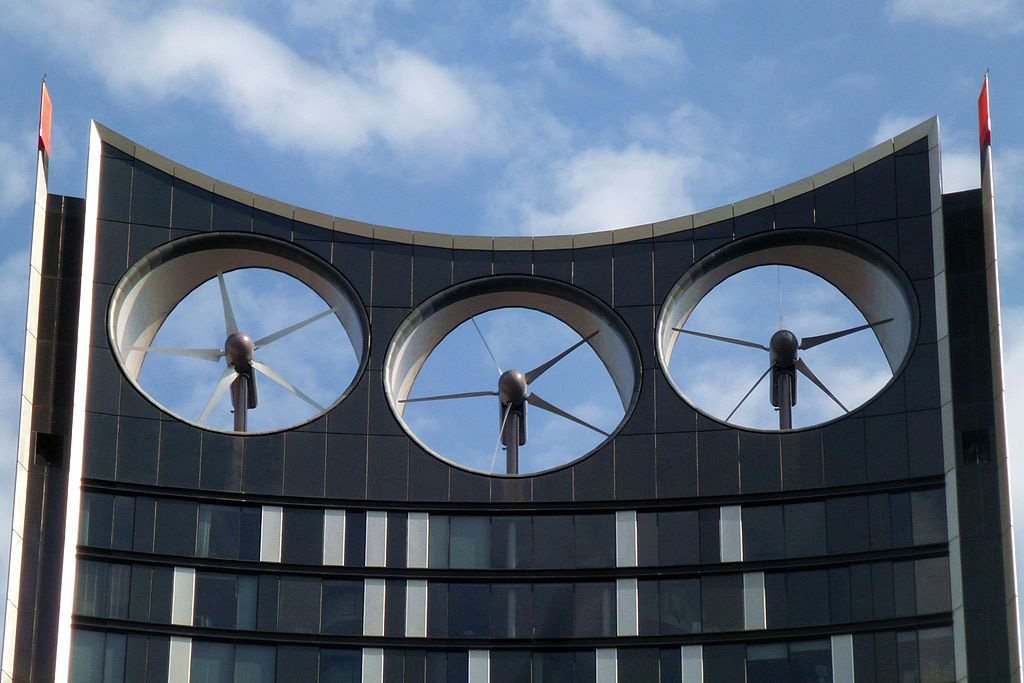 Admission procedure
You are kindly required to fill in an on-line application. International applicants may find additional information concerning admission at SPbPU web-site.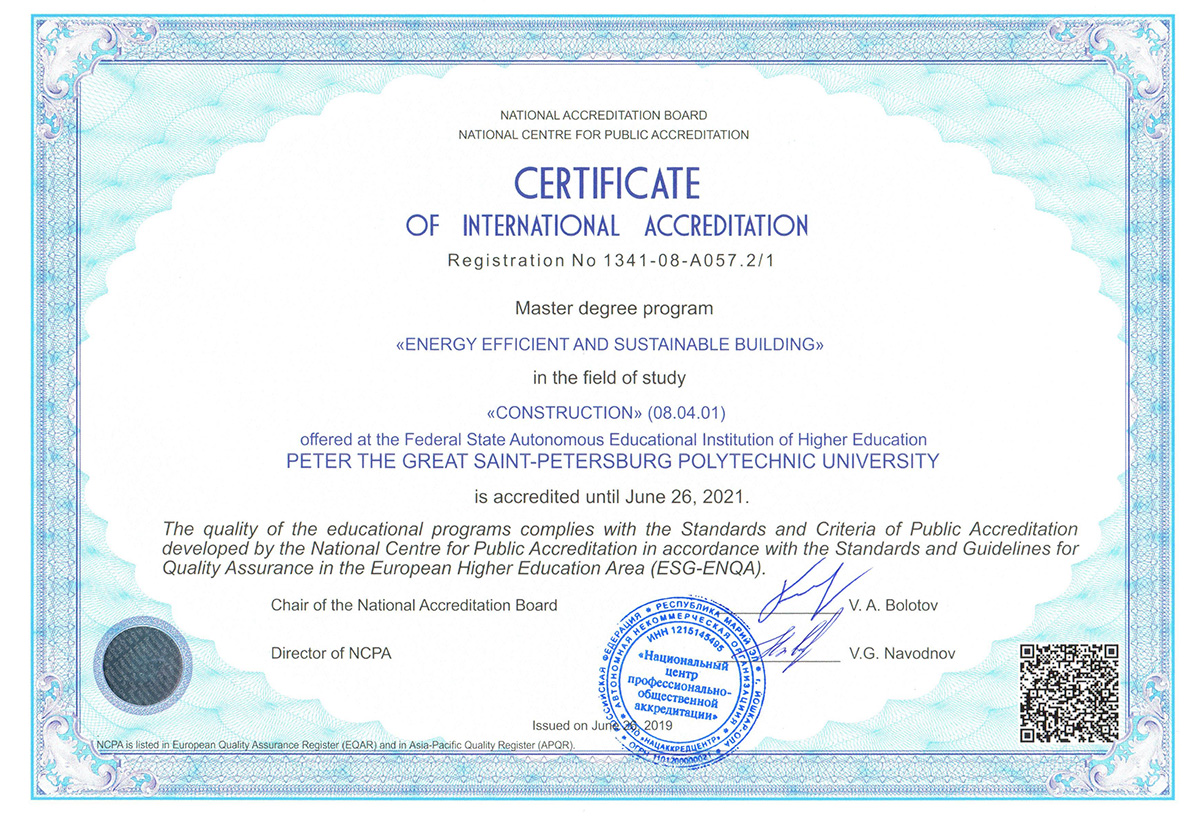 Program Partners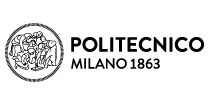 Being the largest technical university in Italy, it offers undergraduate, graduate and higher education courses in engineering, architecture and design (https://www.polimi.it/).

Pursues top teaching and research in the fields of the engineering sciences and the technical-natural sciences. Ultimately, the quality of the education and training at Graz University of Technology is carried by the strength of its knowledge-oriented and applied research. Numerous competence centers, the Christian-Doppler laboratories, special research fields, research focuses, and large EU projects are only a few examples of the University's extremely active and successful research.
In the framework of the master's program, partnerships with the following organizations of the real sector of the economy have been established
Additional Benefits
Staying in the most beautiful city of Russia - Saint-Petersburg - will reward you with unforgettable experience!
Learn more about MSc Degree Energy Efficient and Sustainable Building
Contact details
Peter the Great St. Petersburg Polytechnic University:
Polytechnicheskaya, 29, Hydrobuilding, 195251 St. Petersburg
Kudryasheva Irina, Program Coordinator