Energy Efficient and Sustainable Building
If you consider Energy Efficiency to be an up-to-date issue and searching for professional development in this field join our course!
Being keen on energy efficient issues is a rational choice for students willing to be in demand on current labour market. We provide our students with a great challenge to gain high-level knowledge in design, construction and maintenance of energy efficient buildings.
Key Points
individual approach and on-going assistance;
the course is fully taught in English;
scientific research activities, regular participation in seminars, conferences and forums;
joint projects and research activities with teachers' engagement;
using advanced computer technology in construction;
online communication between students and teachers via intranet web-site based on Moodle system (https://dl-ice.spbstu.ru/);
online distance learning using Moodle system
communication with experts from leading construction and engineering companies;
scholarships to study abroad in English in one of the European partner universities (a semester or a summer school).

Module
Discipline
ECTS
General Science Module
History and Methodology of Science
3
Scientific Discourse
3
Foreign Language in Professional Activities
4
Basic Module
Digital Modeling of Buildings and Structures BIM
2
Mathematical Modeling
3
Special Units of the Dissertation Research
4
Project Management in Industry
4
Principal Subjects Module
Renewable Energy Sources
2
Energy Efficient Building Materials
2
Water Supply and Water Treatment
2
Design of Energy Efficient Buildings
4
Energy Efficient Engineering Systems
2
Special Course on Building Materials
2
Reliability of Building Structures
3
Economy of Real Estate
2
Project Management in Construction
2
International Communications in the Construction Business
2
Business Planning in Construction
2
Information Technologies for Territory Development
2
Geoinformation Technology in Construction
2
Building Design. BIM
5
Sustainable development of natural-technical systems
5
Mobility Module
Educational Foresight
5
Career Adaptability
5
Design Activity Module
Introductory Practice
6
Master's Research Work in the Semester
21
Design Practice
6
Undergraduate Practice
9
Research
12
Preparation and Defense of Master Thesis
6

Total

120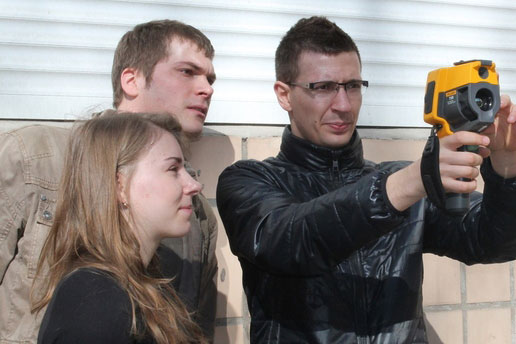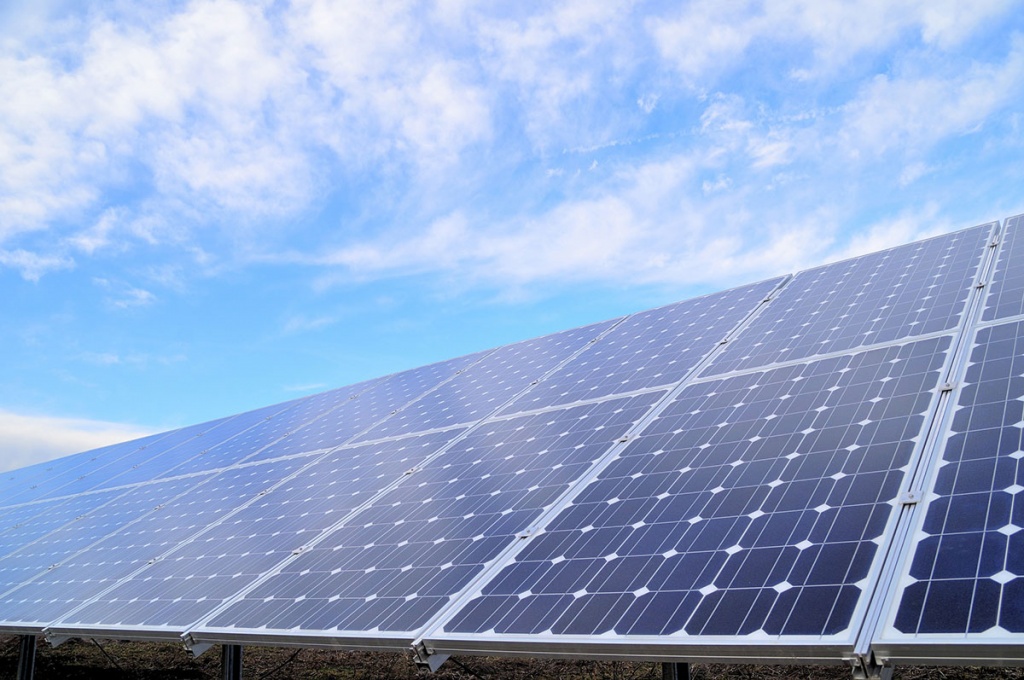 Tuition fee per year:
for foreign students: 305 000 Rubles
for Russian students: 244 800 Rubles
Award: Master of Science in Engineering
Admission procedure
You are kindly required to fill in an on-line application. International applicants may find additional information concerning admission at SPbPU web-site.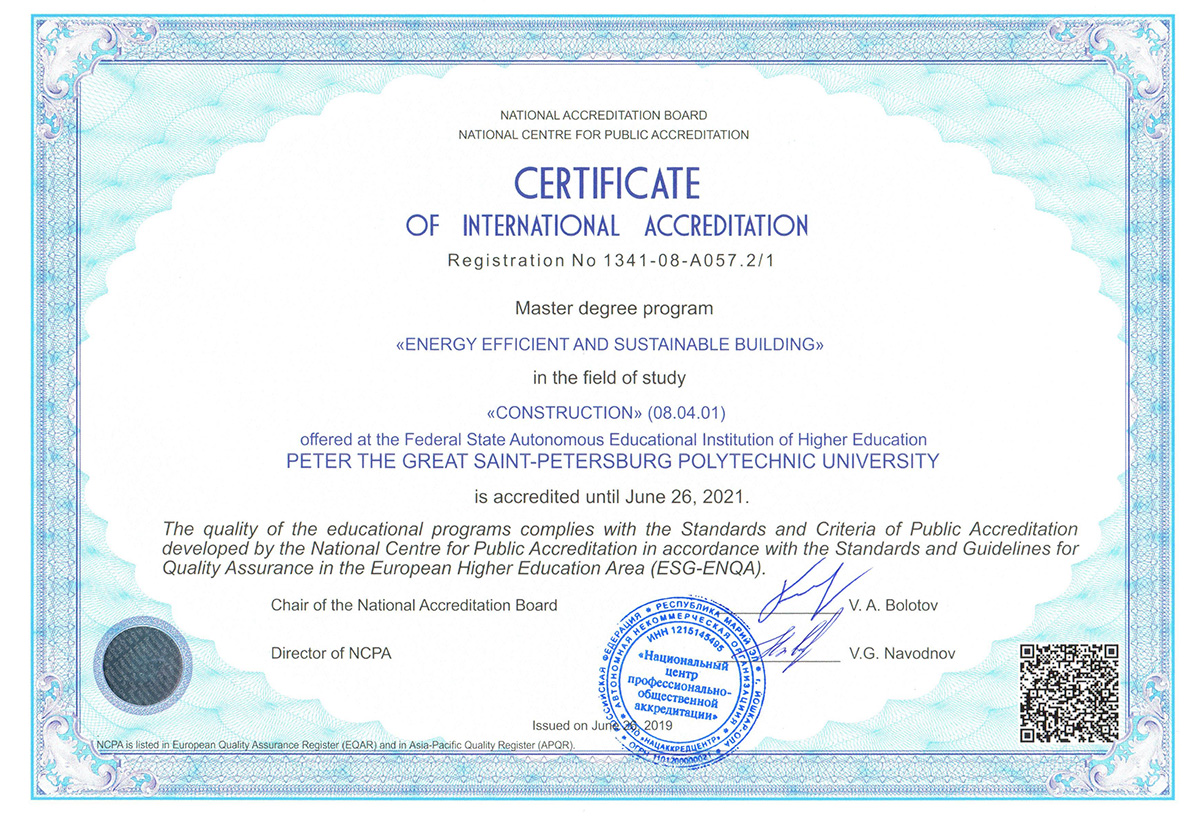 Program Partners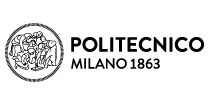 Being the largest technical university in Italy, it offers undergraduate, graduate and higher education courses in engineering, architecture and design (https://www.polimi.it/).

Pursues top teaching and research in the fields of the engineering sciences and the technical-natural sciences. Ultimately, the quality of the education and training at Graz University of Technology is carried by the strength of its knowledge-oriented and applied research. Numerous competence centers, the Christian-Doppler laboratories, special research fields, research focuses, and large EU projects are only a few examples of the University's extremely active and successful research.
Additional Benefits
Staying in the most beautiful city of Russia - Saint-Petersburg - will reward you with unforgettable experience!
Learn more about MSc Degree Energy Efficient and Sustainable Building
Contact details
Peter the Great St. Petersburg Polytechnic University:
Polytechnicheskaya, 29, Hydrobuilding, 195251 St. Petersburg
Inna Bogun, Assistant, Program Coordinator